Covid: 29-year-old NHS worker dies after giving birth to fourth child
'While every death during this pandemic has been a tragedy, the loss of Becky will feel especially painful'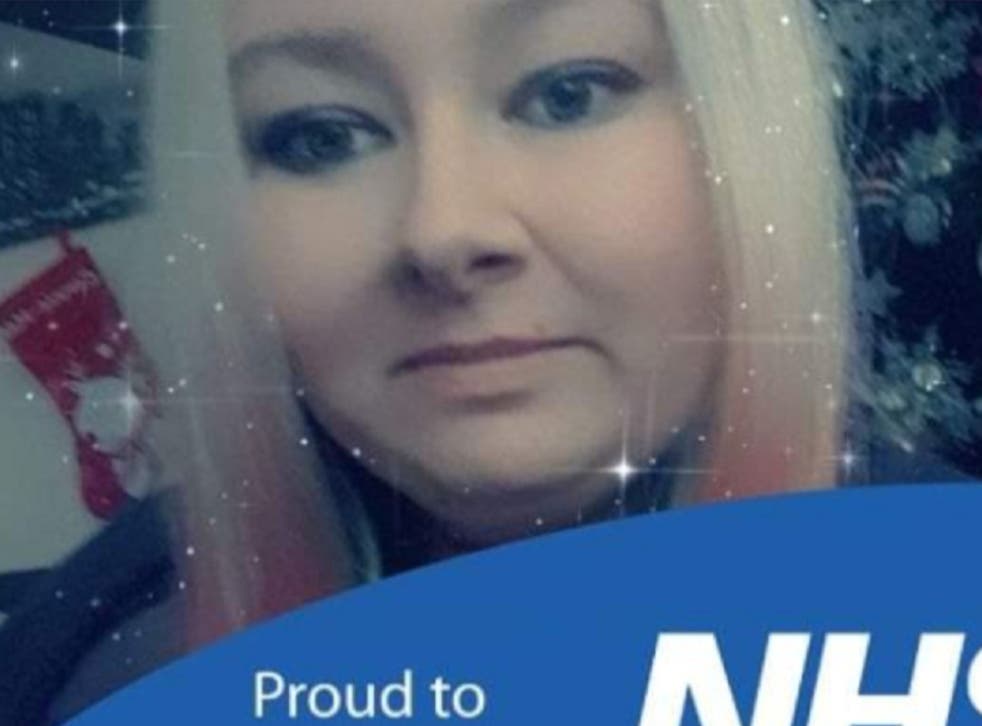 Leer en Español
Tributes have been made and a minute's silence was held in memory of a Northumbria NHS healthcare worker who died of Covid-19.
29-year-old Becky Regan recently gave birth to her fourth child while being treated in hospital for the disease. She had worked at North Tyneside Hospital from January 2020.
At 11am on Friday, staff at the hospital along with friends and family paid their respects to Ms Regan with a minute's silence.
James Mackey, chief executive of Northumbria Hospitals NHS Trust, said in a statement: "It's with deep sadness that we mourn the loss of one of our own team who has tragically died this week.
"This will be remembered as a very sad day for Northumbria and we are all devastated at the loss of our friend and colleague. Our deepest condolences are with the family at this tragic time.
"Becky worked as a healthcare assistant at North Tyneside Hospital after joining Northumbria in January 2020.
"While every death during this pandemic has been a tragedy, the loss of Becky will feel especially painful having just given birth and her close family are now dealing with the worst possible news.
"Our thoughts are also with her close colleagues and those who treated her during her illness who will also be grieving her loss."
A GoFundMe page was created by Ms Regan's family and friends in January, while she was on life support in hospital, to help her family buy a new fridge freezer to replace a broken one.
A description on the page reads: "Becky became very ill with Covid and got taken into hospital. She deteriorated in hospital and without going into this too medically, she is on life support machine.
"The money raised will be used for Becky's four children at home," it continues. "We pray Becky and baby get well and eventually get home and when they do her mam would love for her house to be decorated for her getting home."
The page has raised £10,134 as of Friday evening.
Join our new commenting forum
Join thought-provoking conversations, follow other Independent readers and see their replies