Seeing images of Boris Johnson causes most people to experience Covid-related anxiety, poll claims
More than one-fifth have consulted a medical professional for advice for their anxiety, the survey shows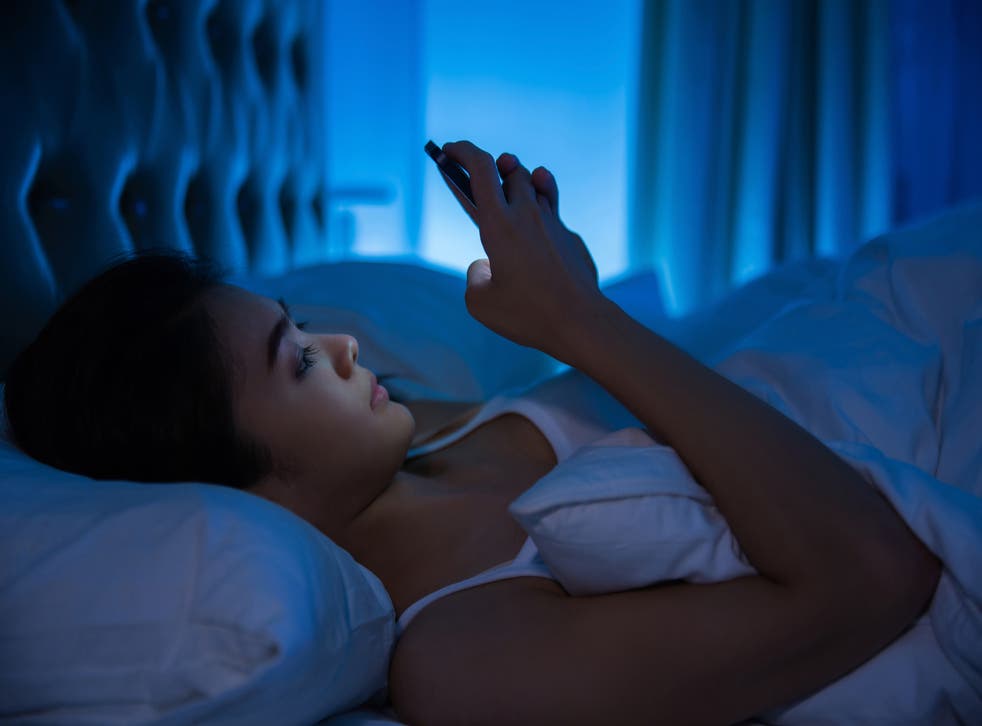 Half of UK adults have had their sleep affected by the coronavirus pandemic and are losing between an hour and two hours of sleep a night, a poll has found.
In a new survey, wellness brand CBII asked British people what is making them lose sleep and causing anxiety during Covid-19.
With tougher lockdown measures looming, many said they were regularly staying awake trying to keep up with pandemic-related developments in the news.
Over half of Britons (62 per cent) admitted to watching the news on their phone or TV before going to bed, with 47 per cent spending up to half an hour 'doomscrolling' (defined as the tendency to continue to surf or scroll through bad news, even though that news is saddening, disheartening, or depressing).
Images of Boris Johnson and Chris Whitty topped the Covid-19 'stress poll', with a staggering 94 per cent of respondents saying seeing pictures of the prime minister and chief medical officer cause them to experience a spike in anxiety. 
Nearly three-quarters (74 per cent) of respondents found an image of a packed tube to be stress-inducing and more than 60 per cent found looking at an image of basic PPE to be enough to cause them to feel anxious.
More than one-third (35 per cent) of respondents said they feel heightened anxiety after the prime minister's coronavirus updates on the news, with a further feeling depressed, 21 per cent angry and 19 per cent sad. 35 per cent of Britons said they were struggling with anxiety for the first time due to the stress of Covid-19.
Worryingly, 23 per cent of respondents have been affected so badly that they have had to consult a medical professional for advice, with a further 13 per cent of Britons taking medication to help them cope.
Since the pandemic started, 31 per cent of UK adults said they struggle to relax after work, with over half (54 per cent) taking action to try and improve their sleeping. Nearly half (47 per cent) choose to read a book, over one-quarter (26 per cent) limit their news consumption and 29 per cent rely on music to lull them to sleep.
Research fellow in clinical psychopharmacology at UCL, Dr Chandni Hindocha said: "In terms of psychopharmacology, we do know that CBD definitely, at high doses, affects sleep and anxiety."
In a survey of UK CBD users, Dr Hindocha found that anxiety was a top reason for taking CBD.
"People are desperate because their current medical treatments are failing them," she explained. "Society is more stressed than it's ever been."
Politics and medical issues aren't the only things spiking anxiety during the pandemic. Toilet paper shortages (29 per cent), supermarket queues (28 per cent) and finances (25 per cent) were also found to be causing stress levels to increase.
Respondents also identified family safety as being a key stress trigger, with one in 10 UK adults saying they think about the safety of their loved ones up to five times a day.
Many are also seeing the physical effects of the pandemic, with 43 per cent saying they've gained weight during lockdown and with a further one in five having stopped exercising completely since the pandemic began.
SWNS
Join our new commenting forum
Join thought-provoking conversations, follow other Independent readers and see their replies