Coronavirus: All passengers on Zante to Wales flight ordered to self-isolate after seven cases confirmed
All those on flight considered 'close contacts' of people who tested positive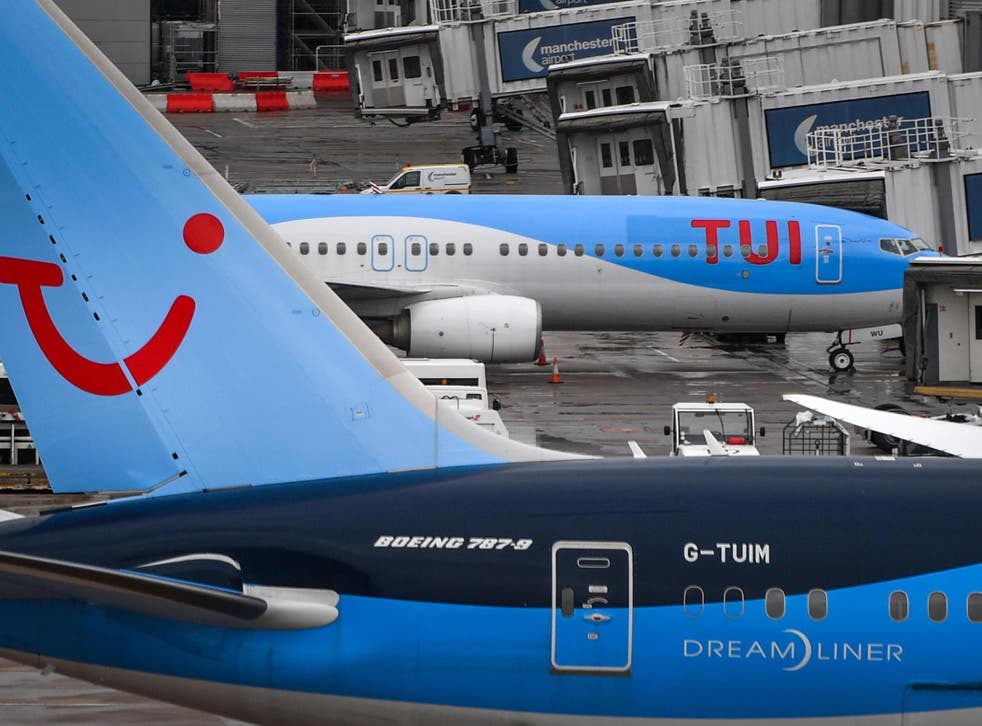 All passengers on a flight from the Greek island of Zante to Cardiff in Wales have been ordered to self-isolate after seven coronavirus cases were confirmed among the holidaymakers.
Those on TUI flight 6215 on Tuesday are being considered "close contacts" of people who tested positive for Covid-19.
Dr Giri Shankar, of Public Health Wales, said: "Cardiff and Vale Test Trace Protect and Public Health Wales have identified at least seven confirmed cases of Covid-19 from three different parties who were infectious on Tui Flight 6215 from Zante to Cardiff on 25 August.
"As a result, we are advising that all passengers on this flight are considered close contacts and must self-isolate.
"These passengers will be contacted shortly, but meanwhile, they must self-isolate at home as they may become infectious, even without developing symptoms. Anyone with symptoms should book a test without delay."
Dr Shankar said an investigation into positive cases in Wales had indicted a lack of social distancing between those aged between 20 and 30 had "resulted in the spread of the virus to other groups of people".
He urged revellers enjoying the bank holiday weekend to remember the importance of social distancing.
"I would make a direct appeal to young people to remember that even if they feel that they would not be badly affected by Covid-19 if they were to test positive for it, if they were to pass it on to older or more vulnerable family members, friends or colleagues it could be extremely serious, even fatal," he added.
It comes after as many as 30 teenagers may have contracted coronavirus after a holiday to Zante in a separate incident.
Health officials said at least 11 of a group of 18 and 19-year-olds in Plymouth, Devon, had tested positive for Covid-19.
Earlier this week, Plymouth's public health director Ruth Harrell said her team was working alongside the national systems to contact and trace the young people thought to have been affected.
"We know that some of these young people had no symptoms, and so carried on as normal, including a night out in Plymouth's bars and restaurants, until they became aware of the risk," she said.
"That means more people could be infected.
"While young people might have fairly mild symptoms, and sometimes none that you would notice, our big concern is that we know it can be very serious for people who have existing health problems or are older."
Additional reporting by agencies
Register for free to continue reading
Registration is a free and easy way to support our truly independent journalism
By registering, you will also enjoy limited access to Premium articles, exclusive newsletters, commenting, and virtual events with our leading journalists
Already have an account? sign in
Register for free to continue reading
Registration is a free and easy way to support our truly independent journalism
By registering, you will also enjoy limited access to Premium articles, exclusive newsletters, commenting, and virtual events with our leading journalists
Already have an account? sign in
Join our new commenting forum
Join thought-provoking conversations, follow other Independent readers and see their replies