Coronavirus: Northern Ireland records no new cases for first time since lockdown
'We continue to make significant progress in forcing the virus into retreat' says health minister Robin Swann
Peter Stubley
Saturday 20 June 2020 22:25 Comments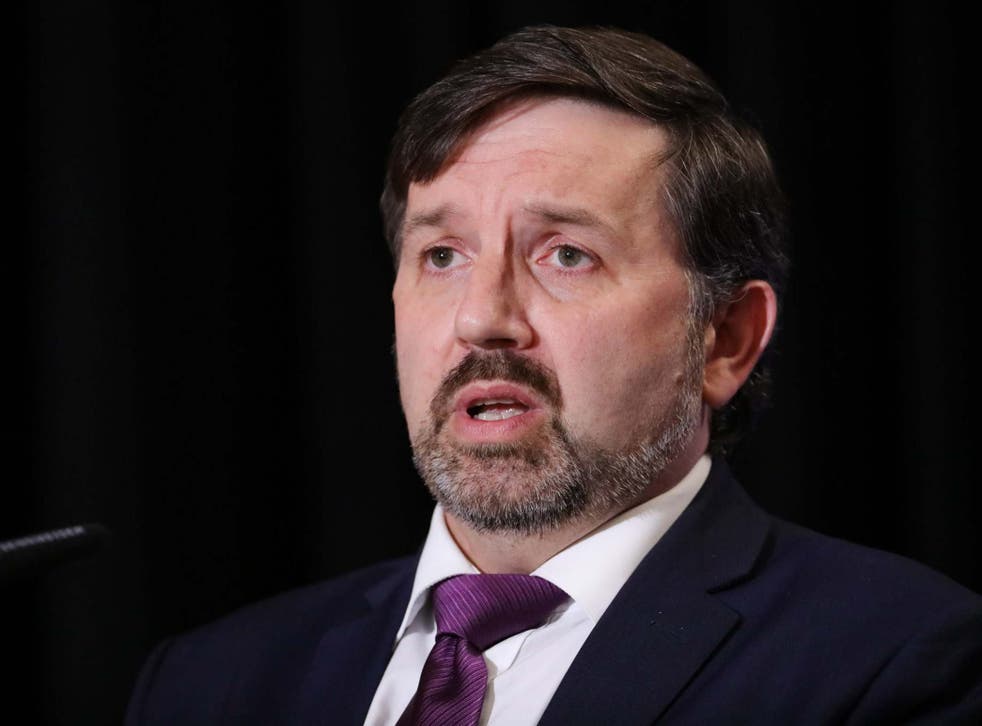 Northern Ireland has reported no new confirmed cases of coronavirus for the first time since lockdown.
The department of health said there were no positive results out of the 995 tests analysed in their laboratories on Friday, meaning the total remains unchanged at 4,866.
However the figures do not include samples taken at drive-in test centres, which are sent to private labs.
Health minister Robin Swann welcomed the landmark as "significant progress in forcing the virus into retreat".
"This is due to a massive collective effort by people across Northern Ireland," he added. "It is vital that we all maintain this progress and keep following public health advice on social distancing and washing our hands."
Chief medical officer Dr Michael McBride warned the public not to become complacent.
"We have undoubtedly made important strides forward and the people of Northern Ireland deserve great praise for the sacrifices they have made in our response to this virus," he said.
"Covid-19 remains a very real threat and now is not the time to drop guard. I urge everyone to keep doing the right thing in terms of hand hygiene and social distancing. Please stay safe and save lives."
One further death was reported in Northern Ireland on Saturday, bringing the total recorded by the health department to 545. This figure mainly reflects deaths in hospital and the most-up-to-date overall figure, for the period ending 12 June, stands at 802.
Mr Swann said: "My thoughts are with the family and friends of the person whose death is reported today. Many lives have been cut short and we must always be mindful of the terrible toll that Covid-19 has inflicted.
"I want to see a way being found to permanently commemorate all those who have lost their lives in this pandemic."
Northern Ireland, with a population of 1.88 million, continues to ease its lockdown restrictions quicker than the rest of the UK.
Hotels, restaurants, cafes, coffee shops, pubs and bars will be able to open from 3 July and hair salons and barbers are expected to follow three days later.
Additional reporting by Press Association
Register for free to continue reading
Registration is a free and easy way to support our truly independent journalism
By registering, you will also enjoy limited access to Premium articles, exclusive newsletters, commenting, and virtual events with our leading journalists
Already have an account? sign in
Join our new commenting forum
Join thought-provoking conversations, follow other Independent readers and see their replies