'So many are fighting for their very survival': How coronavirus has pushed charities to the brink
Special report: Almost 6,000 charitable organisations forced to close in year to June – marking 19 per cent jump on the previous 12 months – as experts warn of 'perfect storm'
Tuesday 29 September 2020 11:36 BST
Comments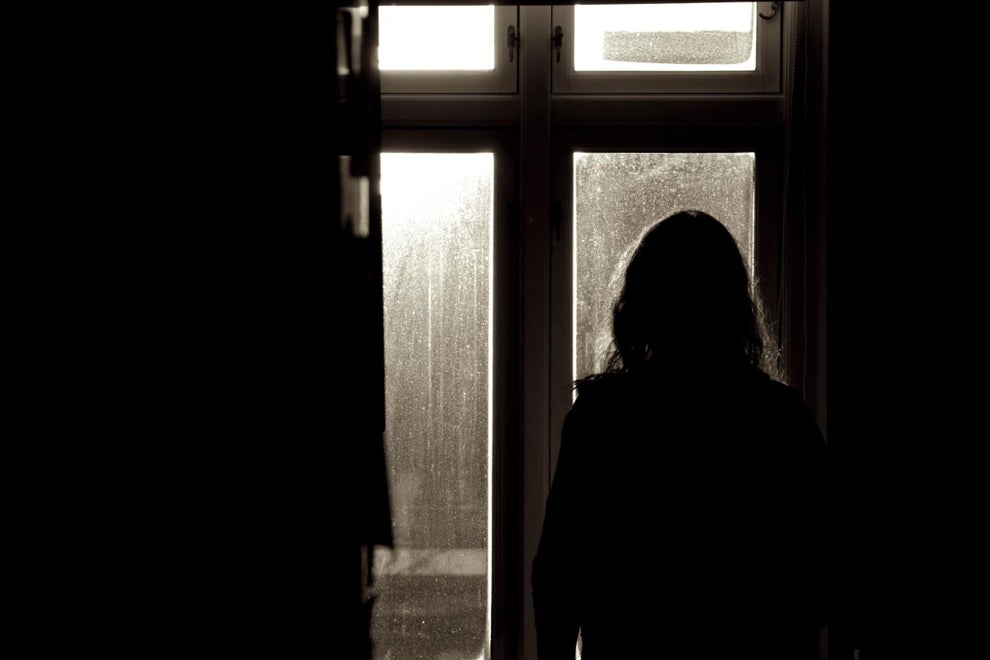 Britain's most vulnerable face losing vital support as charities are pushed to the brink during coronavirus, leading organisations have warned.
New data shows almost 6,000 charities were forced to close in the year to June 2020, a 19 per cent increase on the previous year and a five-year high.
In a special report by The Independent, charities from huge organisations carrying out work on a global scale to single food banks, groups of all sizes have said they have already had to cut their services significantly, with some having to deny their beneficiaries support at a time when they are most in need.
Among those affected are Macmillan Cancer, which has a projected fundraising loss equivalent to around 3,000 nurses – each of whom care for hundreds of patients each year – over the next two years,  and the UK's largest children's charity Barnardo's, which expects a loss of £50m this financial year – forcing it to cut services for vulnerable youngsters.
Analysis of Charity Commission figures by leading sports charity Greenhouse Sports found that in the year to June, three months into lockdown, 5,843 charities were forced to close – up from 4,900 on last year.
For many, the picture has become even bleaker since, as many bemoan a lack of government aid for a sector often left to plug the gaps in state support.
Separate research by Pro Bono Economics shows that over half of charities warn demand for their services may outstrip their ability to deliver – suggesting many people will be left without access to vital services they came to rely on during the previous lockdown.
The findings, based on a survey of 224 charities, showed that 94 per cent had faced a financial challenge from coronavirus, with drops in earned income, public donations, and money associated with fundraising activity forcing them to make cuts to the frontline support they offer.
As the pandemic continues to impact on the economy three months on, fears are mounting that without proper government support, many more charities could be pushed to the wall.
Death of the coffee morning
This week, Macmillan Cancer Support announced plans to axe 310 jobs – around a sixth of its workforce – from next month. Helping almost seven million people a year, the charity is the UK's largest cancer care and support organisation. But it has a projected income loss of as much as £175m in the next two years, income that would be the equivalent of funding around 3,000 Macmillan nurses, each of whom cares for hundreds of patients each year.
Chief executive Lynda Thomas told The Independent that its inability to put on fundraising events has been "catastrophic". Almost all of its income usually comes from fundraising events that have been unable to take place in 2020, such as the London Marathon and Macmillan's coffee mornings.
Meanwhile, she said, demand for the charity's services, at a time when its income has been dramatically reducing, had been "massive" – with the need for physical, emotional and financial support among cancer patients all increasing significantly. In March, when lockdown began and many cancer patients were advised to shield as the most vulnerable to coronavirus, Macmillan's free support line saw a 16-fold increase in calls.
"Early on we were getting calls from really anxious people not sure whether or not they could go to the doctor. Nobody understood what the shielding guidance was. Organisations like ours had to really work hard to explain what that was," Ms Thomas said.
"We have also seen a huge impact on people's finances, and I'm expecting this to get worse in the autumn. As the furlough scheme winds down, a lot of people who have got cancer, who have really suppressed immune systems, just can't go back to work, so they'll have no income."
Macmillan has had no funding from government during the pandemic, and Ms Thomas said the charity and the wider sector could do with "more recognition and support".
"We are looking after people at a time when our income is massively reduced. We take a lot of weight away from the NHS at a time when it's been difficult for people in the service. They all turned to charities at a time when we lost all of our income," she added.
"We've been an overlooked sector. The expectation from the public will of course still be that we will be there for them, so that's what we're going to do and we're going to make sure that we are."
A 'perfect storm' for those in need
In early April, Rishi Sunak announced a package worth £750m of funding for charities, and a government spokesman said they could benefit from further support available to all employers, adding up to a "multibillion-pound package" with funding being distributed "at pace". However, many charities said the support for their organisations had been insufficient and still left crucial services significantly reduced.
At Barnardo's, Britain's largest children's charity with more than 8,000 staff and 20,000 volunteers, chief executive Javed Khan said he was expecting a loss of about £50m this financial year, while also experiencing an "urgent and increased" demand for support to vulnerable children, warning of a "perfect storm".
He said that, as a result of lost income from retail shops and fundraising events, there were a number of services for vulnerable children that Barnardo's would now have to cut.
"The government's £750m rescue package for charities was an important step, but was never going to be enough. Charities are the glue that holds communities together at the toughest of times, and they have an absolutely crucial role to play in supporting the most vulnerable, who always suffer most at times of crisis," Mr Khan added.
Other leading charities echoed Mr Khans remarks. Fee Gilfeather, of Oxfam, which is fighting poverty in the UK and around the world, said the same issues were costing the charity around £5m a month, while it was also in urgent need of volunteers. 
She added: "Looking ahead, we would urge the government to extend the retail grants scheme to help us and other large charity retailers by lifting the cap on state aid restrictions to help us to recoup the millions lost through lockdown, and help to protect charity shops on high streets up and down the country."
Charities 'face service cuts'
Polly Neate, chief executive of housing charity Shelter, said that like many charities its finances were also under "immense pressure", adding: "Charities play a vital role in national life, and we are all poorer without them. 
"And yet so many are fighting for their very survival, which is really frightening. The financial help given to businesses has rightly been extensive – it's important charities get the same level of help from the government."
Without additional support, the impact could go beyond the coronavirus crisis, with charities set to emerge "considerably reduced in size and scope" unless ministers take urgent action, according to Sarah Vibert, director of public policy and volunteering at the National Council for Voluntary Organisations, the umbrella body for the voluntary and community sector in England.
She added: "While charities have received financial support from government, as we move forward, we need government to consider the ongoing role charities will play over the next six months and in helping the country recover from Covid-19, at a time when communities need our support most," she added.
Children's hospice forced to lease out beds
Hospices have played a crucial role in the response to coronavirus, taking the pressure off the NHS by providing end-of-life care. Figures published by ITV News this week revealed a third of all hospices in England were on the brink of making redundancies and cutting back services.
Luen Thompson, chief executive at Forget Me Not children's hospice in West Yorkshire, said that while the charity received an injection of government funding in April, this dried up within two months. Now the hospice, which usually looks to raise about £4m a year, has had to resort to other means of raising income to sustain services such as leasing out beds to the health service.
"We're starting to see an increase in people feeling confident using respite services again, and at the same time, growing issues around mental health because they've been shielding, so we've developed some services that we didn't have before around helping people to cope within this strange new world we are all living in," she said.
"But of course all of these things cost money, and the thing we don't have is the money to develop and sustain these services over what will be a very difficult winter period. To try to accommodate this we've created more of a commercial proposition with NHS partners, and the consequence of that is we've only got half of the beds that were available to us before the pandemic hit."
Ms Thompson said there was now a "substantial risk" the charity would be forced to turn desperate people away due to having to divert its staffing and space in order to bring in money through this more commercial proposition, adding: "If the government committed to ongoing funding to build back capacity in our charitable services, that would start to take the pressure off."
Support for veterans and servicemen decimated
Last week, military charity Help for Heroes revealed that it had been forced to place 142 staff roles at risk of redundancy after suffering a sharp drop in income since the start of the pandemic. The organisation, which supports wounded veterans and their families, warned that there may be up to 90 job losses as a result of the recession.
Figures from a survey by the Confederation of Service Charities, which represents 900 charities supporting serving servicemen and veterans, carried out in May 2020, show two-thirds of armed forces charities reported a drop in income, with one in 10 saying they would be forced to close within a year.
Sir John McColl, chairman of the organisation, said the figures would now be "far higher", and warned that armed forced charities were "beginning to get into serious difficulties now" – with a potentially devastating effect on service users.
"I am worried about the effect on the beneficiaries, and I'm concerned that they will suffer unless we drive through a rationalisation agenda to maximise the effect we can have. Inevitably, if you're laying people off, there's going to be a reduction in capacity, so I'm sure there will be veterans who will be disadvantaged as a consequence," he said.
"The government needs to be very careful that charities don't completely fall away never to reappear. It would be unreasonable to ask the government to completely bail out the charity community, but I do think they should be looking at ways in which they can provide funds to make charities more sustainable."
Small charities bearing the brunt
Smaller charities supporting children have also been severely impacted by the pandemic. The Ubele Initiative, a civil society organisation working with disadvantaged and mainly black and minority ethnic communities across the UK, said the closure of many similar charities had left the vulnerable further isolated.
In a recent report by Ubele into the impact of the pandemic on the voluntary sector,  a member of charity Salford Forum for Refugees and People Seeking Asylum said: "Over the last three months, we have been unable to provide that important support. We contacted members over the phone and most of them have been very disappointed that no other organisation has come forward to support them at this difficult time.
"Our members are struggling because of the pandemic as they have nowhere to go to get support and engage with people who understand their culture and speak their language."
Food bank situation growing
The Independent's Help The Hungry campaign has highlighted the plight of people facing poverty and hunger across the UK since the pandemic began, raising millions of pounds, but demand is still growing. Food banks have also seen a surge. Figures from the Trussell Trust, the UK's largest food bank provider, this month suggested the demand for food parcels this winter will be 61 per cent higher than last year. 
Billy McGranaghan, founder of Dads House, a voluntary organisation in west London set up to support single fathers which opened a food bank available to anyone in need of help at the end of March, said the closure of charities in the capital was prompting a surge in demand for the service – with demand currently up more than tenfold since before lockdown.
"It's getting worse on a daily basis because more services are not working, and some charities have closed down their services completely, so it's overloaded other local charities like ours, and I imagine it's the same up and down the country. The impact has been devastating," he said.
"In the last two weeks, we've been getting between five and ten new families a day. At the start of lockdown, we went from 20 to 50 a week to 600 daily. It dropped a bit a couple of months ago, but recently it's back up to about 500. Sometimes we can have about 50 people standing outside. It's heartbreaking."
Mr McGranaghan said he knew of three charities that had closed in Kensington and Chelsea, and two local food banks in Hammersmith and Fulham, which had led to an "overspill" into his Dads House – an organisation run solely by volunteers.
"It's killing us, but we can never give up," he added. "We will find a way. We never know on a daily basis what's going to happen, how many people come through the door. But we will keep doing what we do."
Join our commenting forum
Join thought-provoking conversations, follow other Independent readers and see their replies