Thousands of rape and murder victims being 'denied swift justice' due to coronavirus lockdown
Labour says government should apologise for 'wholly avoidable' delays
Peter Stubley
Sunday 19 July 2020 15:08 Comments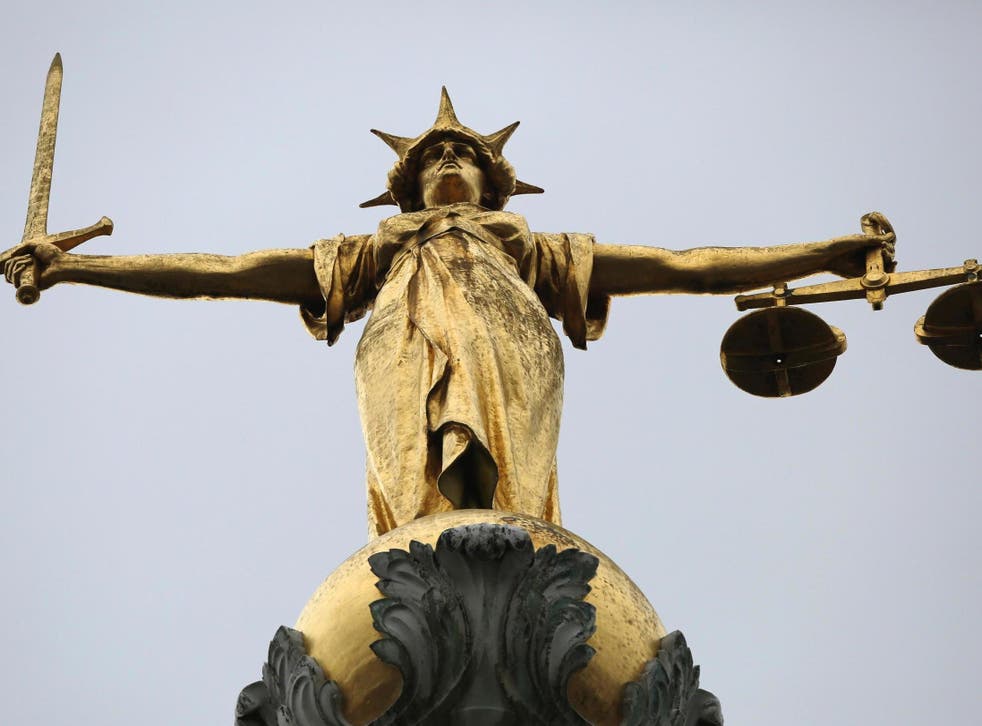 Thousands of rape and murder cases were waiting to be dealt with as courts closed because of the coronavirus lockdown, according to new figures.
Ministry of Justice data shows that in England and Wales on 31 March – a week after nationwide restrictions were imposed – a total of 430 murder cases were outstanding, with 354 in crown courts and 76 in magistrates' courts.
In relation to rape cases, 1,159 were awaiting trial in the crown court system, with another 1,911 before magistrates.
Meanwhile a total of 2,424 cases of robbery were outstanding across the criminal justice system.
The data was released by Justice minister Chris Philp in response to a parliamentary question from Liberal Democrat MP Layla Moran. According to the written answer, the figures are based on all cases with an opened date prior to 31 March and no case completion date.
"These stark figures show there was a huge backlog in the courts for the most serious crimes like rape, murder and robbery even before this pandemic struck," said Ms Moran.
"For years the wheels of justice have turned and more and more slowly, leaving victims and their families in limbo.
"Years of cuts have stretched the justice system to breaking point. The government must come go beyond short-term fixes and take bold action to build a more effective judicial system as we come out of this crisis. We cannot allow justice delayed to become justice denied."
Labour said the scale of the backlog of serious and violent crimes was "wholly avoidable" and said the government "owes every victim an apology".
Shadow justice minister Peter Kyle said: "The justice system has been brought to its knees by a double whammy of prolonged under-investment followed by the Covid crisis.
"As a result, thousands of victims of violent sexual crimes and murder are being denied the swift justice they deserve. Delays like this make the suffering of victims worse and can lead to difficulties with prosecution.
"The Labour Party offered the government constructive, workable solutions to avoid this entirely predictable crisis from happening, such as creating 'Nightingale courts' in community settings. But they failed to act.
"Some delays were inevitable, but this scale of serious and violent crime awaiting its day in court was wholly avoidable and the government owes every victim an apology."
The number of outstanding cases was already increasing in crown courts before the lockdown came into force and lawyers have blamed the rise on reductions to court sitting days to make financial savings.
Jury trials were put on hold for two months on 23 March and by the start of June the number of outstanding cases in crown courts stood at nearly 41,000.
Outstanding cases also sharply rose in magistrates court to more than 480,000.
Sir Bon Neill, Tory chairman of the Justice Select Committee, called for extra funding to allow all courts to sit at maximum capacity "for as long as it takes" to get the backlog down.
He said: "These figures are very troubling. These are amongst the most serious criminal offences and because of that all of those currently in the magistrates' court will have to be sent to the crown court for hearing.
"The backlog in the crown court is already unacceptably high, which in turn is unfair both upon defendants, especially those remanded in custody, and upon witnesses waiting to give evidence about very traumatic events.
"The government must make extra money available to ensure that all courts sit to maximum capacity for as long as it takes to get this backlog down and give priority to these particularly serious cases."
The Lord Chief Justice has publicly backed radical measures including reducing juror numbers, removing the right to a jury trial from some cases and using conference centres for court overspill to tackle the backlog.
Additional reporting by Press Association
Register for free to continue reading
Registration is a free and easy way to support our truly independent journalism
By registering, you will also enjoy limited access to Premium articles, exclusive newsletters, commenting, and virtual events with our leading journalists
Already have an account? sign in
Register for free to continue reading
Registration is a free and easy way to support our truly independent journalism
By registering, you will also enjoy limited access to Premium articles, exclusive newsletters, commenting, and virtual events with our leading journalists
Already have an account? sign in
Join our new commenting forum
Join thought-provoking conversations, follow other Independent readers and see their replies