Coronavirus: Hundreds of thousands of benefit claimants facing delays as DWP staff diverted due to pandemic
'They seem to have shut everything else down and they aren't listening to what everybody else needs. They're forgetting about us,' says Martin Stone, 62, who's been waiting more than half a year to appeal against a cut to his support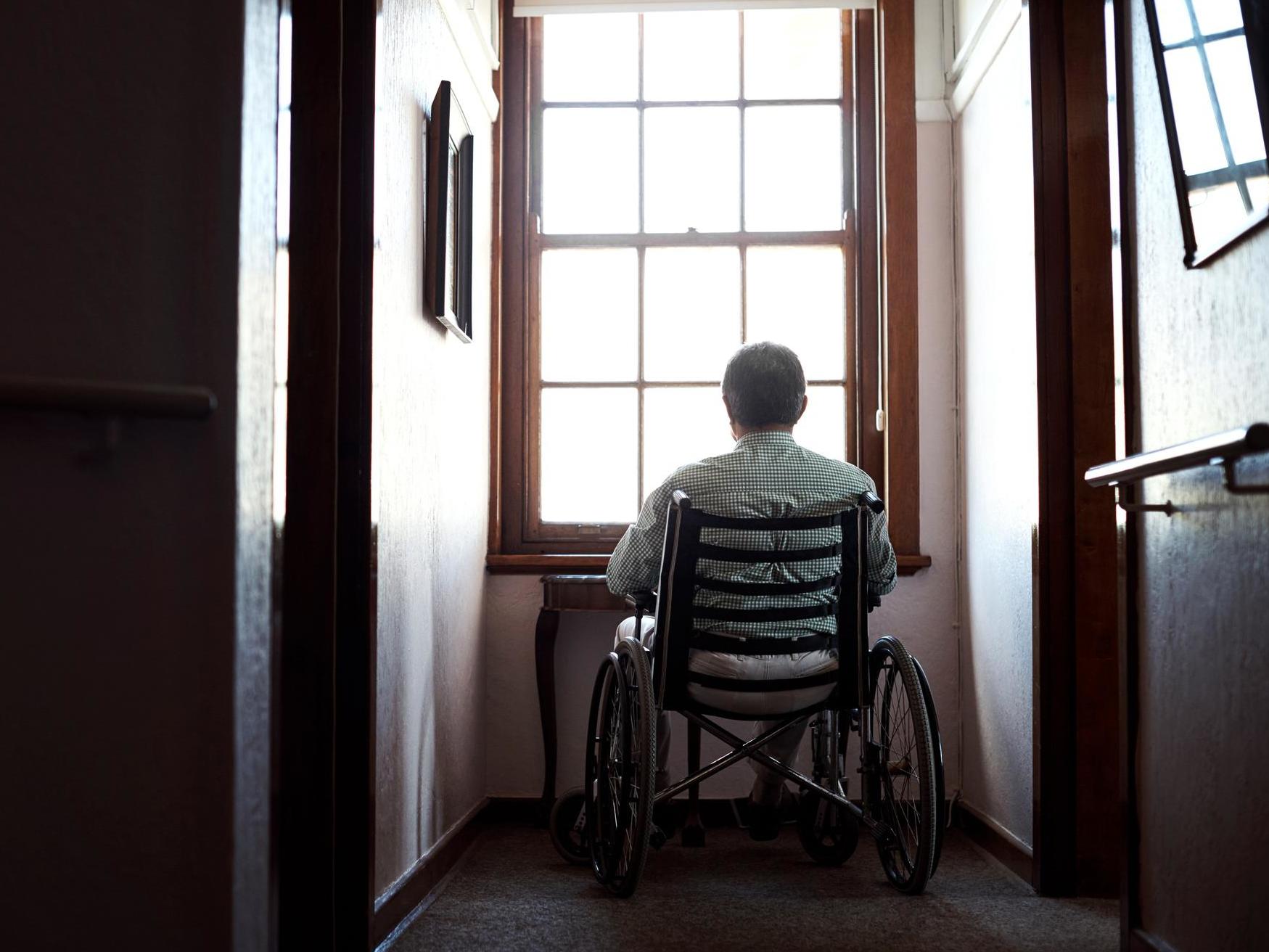 Hundreds of thousands of sickness and disability benefit claimants are facing delays in receiving support as government staff are diverted from processing claims to respond to the coronavirus pandemic.
Unwell and vulnerable people who have submitted claims for support or are trying to appeal a decision to cut their entitlement told The Independent they were struggling financially as they wait months for a response from the Department for Work and Pensions (DWP).
Campaigners said the government's decision to redeploy a large proportion of its frontline staff away from disability benefits in order to ramp up the efforts to handle the surge in universal credit claims was "no doubt" having a knock-on effect in delaying people's applications.
Figures published by the DWP in response to a parliamentary written question show that as of 27 April there were 166,630 personal independence payment (PIP) claimants with either an assessment scheduled or awaiting scheduling. As of 4 May, 101,910 people were waiting on employment support allowance (ESA) claims.
One of those waiting, Jim Widdowson, 68, said he submitted his PIP application in December 2019 and returned the assessment form by 7 January 2020, but had heard nothing in March, so contacted the DWP and was told he'd have a telephone assessment before the end of April.
This didn't happen, so he contacted the DWP on Monday (4 May) and was told that it could be a further six to eight weeks before he would have a face-to-face assessment.
The former builder, from London, said: "I do understand and that there will be difficulties with any assessments during this virus period. But I keep getting conflicting information and details of when my assessment would be done by. It is stressful, it's repeating the trauma of the last assessment.
"I'm beginning to see bills and stuff and I'm really struggling. I've got a gas bill for £400. Half of my medical conditions are because I was a builder. You come to this stage in life, it makes you feel very sad. Especially at this moment, when you're in isolation, in shutdown.
"We are very vulnerable. I'm lucky because I have family and friends. But others don't."
Charities are also concerned that people who are trying to appeal decisions to reduce their sickness and disability benefits are facing longer than usual delays.
Thousands of people appeal PIP and ESA decisions each month after being refused the benefit following controversial work-capability assessments, and three in four go on to win their appeals at tribunal – casting doubt over the accuracy of decision-making.
The process is already beset with delays, taking around 10 weeks, but campaigners are concerned that as focus is directed towards responding to the pandemic, people will be left out of pocket for much longer.
Malcolm Stone, 61, who suffers from epilepsy and spinal cord spondylitis among other conditions, has been waiting for his PIP appeal to be heard since he submitted it last October, and told The Independent he felt he had been "forgotten" by the DWP.
The former hospital porter saw a dramatic reduction in his disability benefit when he was transferred from disability living allowance to PIP in October 2019, and immediately submitted an appeal against the decision – but is still waiting for an appeal date to be confirmed more than half a year later.
"I don't go out and buy a lot of food. I can't afford fish, which I used to like eating, or fresh vegetables. I don't have a freezer, that was my next thing to get but now I can't afford one. By the time I've paid my bills, paid for vet bills and dog food, I don't have a lot left," he said.
"I understand that the DWP is trying to help everyone who's lost their jobs because of coronavirus – who I do feel really sorry for – and they've got to deal with that, but it still doesn't give them the excuse for these delays. They seem to have shut everything else down and they aren't listening to what everybody else needs.
"They're forgetting about us. They shouldn't mess people's lives up like this and make them more ill than they already are."
Ella Abraham, policy and campaigns officer at London-based charity the Zacchaeus 2000 Trust, told The Independent the organisation had seen people who had been waiting for six months for their PIP assessment.
She said: "The reduced staff at the DWP working on PIP assessments is leaving too many disabled people waiting for an assessment – these are people who are in urgent need of PIP at the best of times and particularly now during this crisis.
"We know it's possible for the DWP to make decisions on people's eligibility for PIP based solely on the questionnaire and medical evidence submitted, as this is already in the process for some claimants.
"Now it is more crucial than ever that they do this, and we urge the DWP to urgently increase the use of these paper-based decisions to ensure disabled people are receiving the income they are entitled to."
Matthew Harrison, parliamentary co-chair of the Disability Benefits Consortium, said: "The shifting of staff away from disability benefits, such as PIP, is without doubt having a knock-on effect in delaying people's applications.
"We are also hearing of cases where people are waiting on appeals and are being left with little money during this period, and cases where successful appeal outcomes, correcting wrong decisions, are not being implemented promptly.
"This cannot be right and the government must tackle this backlog immediately to ensure that disabled people, who are being disproportionately impacted by Covid-19, have the financial support they need to get through this period."
The DWP announced on 16 March that claimants on disability benefits would no longer be required to attend face-to-face assessments in order to protect vulnerable people from unnecessary risk of exposure to coronavirus.
Mr Harrison welcomed this decision, but said delays must be "weeded out of the system" in the meantime.
It comes after it emerged that the number of people applying for disability benefits had plummeted during the coronavirus pandemic, prompting fears that disabled people could be struggling to access the documents and support to help them claim financial assistance.
Disabilities minister Justin Tomlinson told MPs last month that on average 5,000 people were currently claiming disability benefits per week, compared with about 13,000 per week in the month of January, marking a drop of 62 per cent. He said this could be linked to increased difficulty for people to get help from charities with the application process.
A DWP spokesperson said: "We are working hard to ensure people get the support they are entitled to and have redeployed a significant number of staff to process the record numbers of claims across the benefits system.
"We have suspended all face-to-face assessments for health and disability benefits. We automatically extended awards for existing claimants that were due to be reassessed and will only undertake reviews or reassessments in specific circumstances.
"Any claim made under the special rules for terminal illness continues to be fast-tracked, taking an average of six days to process these claims."
Join our commenting forum
Join thought-provoking conversations, follow other Independent readers and see their replies