Coronavirus: Plans to suspend eviction ban could have 'devastating consequences' on health, medical bodies warn
Thousands could be at higher risk of contracting and dying Covid-19 after evictions recommence on Sunday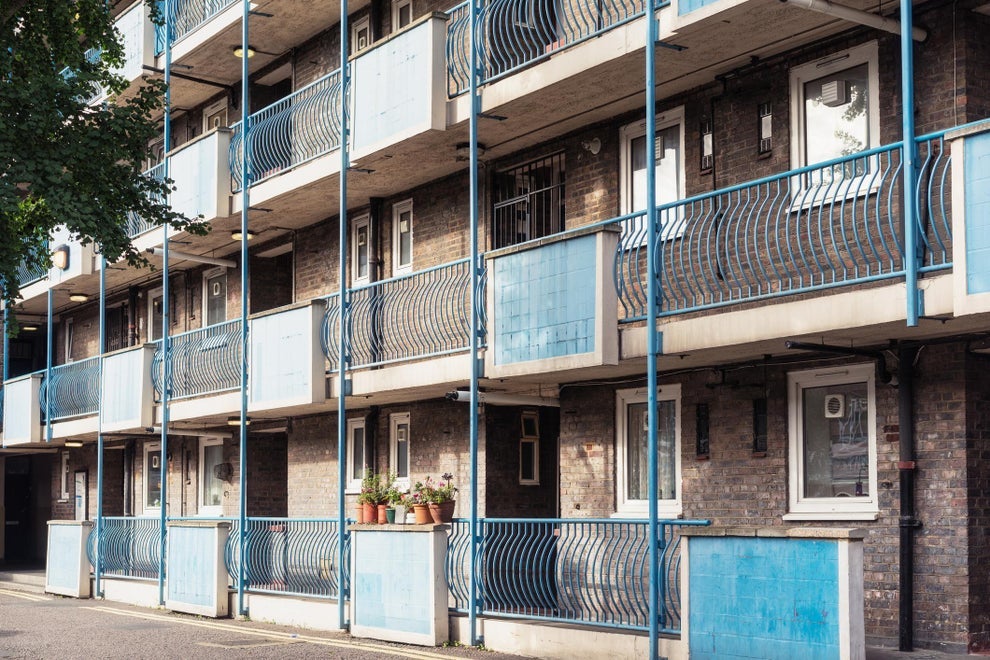 The government's plans to suspend the eviction ban this weekend could have "devastating consequences" on health as coronavirus cases rise across the country, medical bodies have warned.
Tens of thousands of people could be placed at higher risk of contracting and dying from the virus as a result of ministers' decision to recommence evictions on Sunday despite mounting fears of a second wave, according to experts.
The British Medical Association (BMA) said lifting the ban would place many people at risk of becoming homeless, and called on the government to enact emergency legislation to ensure everyone who is homeless or at risk of homelessness has access to safe accommodation.
The moratorium, which has prevented landlords from serving eviction notice on their tenants since March, was initially due to end last month, but ministers announced a brief extension until 20 September following pressure from homelessness charities and opposition parties.
In an attempt to alleviate concerns over the imminent lifting of the ban, the government extended the notice period renters are given to leave a property from three to six months, excluding cases involving anti-social tenants.
Last week, the Ministry of Housing, Communities and Local Government (MHCLG) also said evictions would not be enforced in areas where local lockdowns had been imposed, and announced a "truce on enforcement" over Christmas.
Campaigners said that despite the concessions, thousands of people who had already been served eviction notice still faced homelessness from next week, placing themselves and others at risk of contracted the virus, and accused the communities secretary Robert Jenrick of "tearing up his pledge to protect renters".
Professor Dame Parveen Kumar, the BMA board of science chair, said: "With the number of cases rising rapidly and as we enter the winter months, it is vital that people have a safety net so they do not end up without stable accommodation, or even on the streets. Those at risk will undoubtedly be incredibly concerned about what the future holds in store.
"We have an unnecessary and shameful homelessness problem in the UK, and with a vaccination still a long way off, the government must not allow more people to slip through the cracks."
Siddhartha Mehta, a public health advocate and campaigner with health charity Medact, warned that with the country facing a second wave of infections, there "couldn't be a worse time to lift the eviction ban".
He added: "The government says that evictions won't be enforced in areas where there is a local lockdown in place but if it accepts that being people evicted risks worsening the pandemic, why is it lifting the evictions ban at all?"
The government is being urged to extend the ban and increase the support available for people to cover their rent, as well as introducing legislation to stop renters being evicted for reasons beyond their control or when losing their home will make them destitute.
Research by Shelter shows more than 300,000 private renters have fallen into debt as a result of the pandemic, with more than a quarter of calls from private renters to its emergency helpline between March and September from people worried about losing their current home. Polly Neate, chief executive of the charity, said the pandemic has exposed the extent of the country's housing crisis and "dire lack of social homes, adding: "Throughout the pandemic, our services have been inundated with calls from frightened renters."Some of the short-term measures put in place to help them – like longer notice periods – will provide some relief. But they won't protect everyone now the evictions ban is lifting."
Susan Lamey, 53, from Rochdale, who works two cleaning jobs and lives with her two adult daughters in a rented property where they've been for two years, said she was "petrified" that her family would be forced out of their home after the ban is lifted.
She and her daughters had never been behind on their rent before March, but they missed several weeks rent during the start of the pandemic due to having to self isolate because of a Covid-19 outbreak at work and only receiving statutory sick pay – which meant they couldn't afford to pay their rent.
Their letting agent has told them on several occasions – including putting letters through their door – that they will be evicted, but hasn't yet issued a Section 21 no fault eviction. 
Ms Lamey, who previously worked four cleaning jobs but lost two due to the pandemic, leaving her on a lower income, said: "It's been an absolute nightmare. We've fallen down with the rent, with bills.
"I'm absolutely petrified. I have asthma so I'm more vulnerable than most. But there's nothing I can do; there's nowhere we can stay. I've approached council and we're on the waiting list for housing, but every three-bed property that comes up that we're eligible for, there are 650 odd other people already bidding on it.
"Theres no help anywhere. We don't sleep properly, we don't eat properly, because of the worry. The government is letting their own people live on the streets. And now that's going to happen to us."
Peter Tutton, head of policy, research and public affairs at StepChange, said the delay in lifting the ban last month appeared to have been "no more than a stay of execution" as there had been "no meaningful change" in how additional support offered to renters.
"With the economic fallout from the pandemic set to continue to devastate people's finances, a sharp rise in homelessness is an all-too-real possibility unless renters are given the affordable options they need to address arrears," he added.
Alicia Kennedy, director of Generation Rent, said: "Robert Jenrick has torn up his pledge to protect renters. Even renters in severe financial distress can only buy themselves an extra six weeks' grace. These new rules provide no comfort and do nothing to prevent hardship and homelessness.
"Without urgent action now, the government's negligence will create a homelessness crisis entirely of its own making."
A spokesperson for the government said: "We've taken unprecedented action to support renters by banning evictions for six months, preventing people getting into financial hardship and helping businesses to pay salaries.
 "To help keep people in their homes over the winter months, we've changed the law to increase notice periods to six months and introduced a 'winter truce' on the enforcement of evictions for the first time. 
"In addition we have put in place a welfare safety net of nearly £9.3bn and increased Local Housing Allowance rates to cover the lowest 30 per cent of market rents."
Join our commenting forum
Join thought-provoking conversations, follow other Independent readers and see their replies