Coronavirus: Organisers of illegal raves could face £10,000 fines under new crackdown
More than 500 such events were planned in London alone last month
Liam James
Friday 14 August 2020 09:34 Comments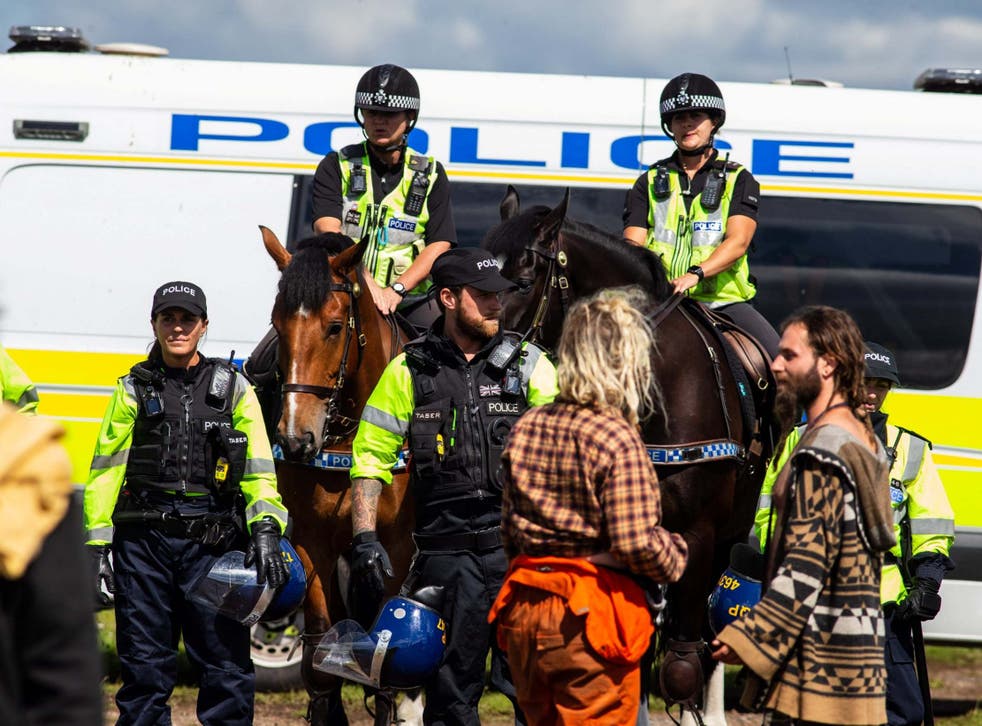 Organisers of illegal raves in England could face £10,000 fines as authorities step up measures against gatherings that breach social distancing rules during the pandemic.
Ahead of further easing of lockdown measures in England, Boris Johnson said that new fines were to be introduced targeting organisers of raves or other unlawful gatherings of more than 30 people.
No 10 sources said that fines for those responsible could be up to £10,000.
The proposed measures come after police forces around the country stepped up patrols targeting illegal gatherings. In a statement, the National Police Chiefs' Council (NPCC) said police have been responding to increased reports as the warm weather and easing of lockdown measures have left some people more willing to take risks.
Metropolitan Police revealed that more than 500 illegal events were organised in London last month, while West Midlands Police shut down 125 parties and raves just last weekend – including one gathering of more than 600 people.
Commander Ade Adelekan, NPCC lead for unlicensed music events, said illegal raves are "hosted without regard for the safety of those attending".
"Whilst we of course want people to have a good time, this needs to be done in a socially responsible way, within the law, and with due regard for everyone's safety," he said.
"Coronavirus still represents a real and deadly threat ... Young people are not immune to this virus, and should think twice before attending illegal events."
Mr Adelekan warned organisers of unlicensed events that they risk prosecution and having their equipment seized.
Priti Patel, the home secretary, said she does not want to allow progress in tackling the virus to be undermined by "a small minority of senseless individuals".
"These measures send a clear message – if you don't cooperate with the police and if you put our health at risk, action will follow," she said.
Additional reporting by Press Association
Register for free to continue reading
Registration is a free and easy way to support our truly independent journalism
By registering, you will also enjoy limited access to Premium articles, exclusive newsletters, commenting, and virtual events with our leading journalists
Already have an account? sign in
Join our new commenting forum
Join thought-provoking conversations, follow other Independent readers and see their replies