Coronavirus: Prisoners to be temporarily released in Northern Ireland because of staff shortages
'If we are to manage the rapidly-developing crisis we are facing, it is vital that we begin now to take steps to reduce our prisoner population,' says justice minister Naomi Long as campaigners call for similar move in England and Wales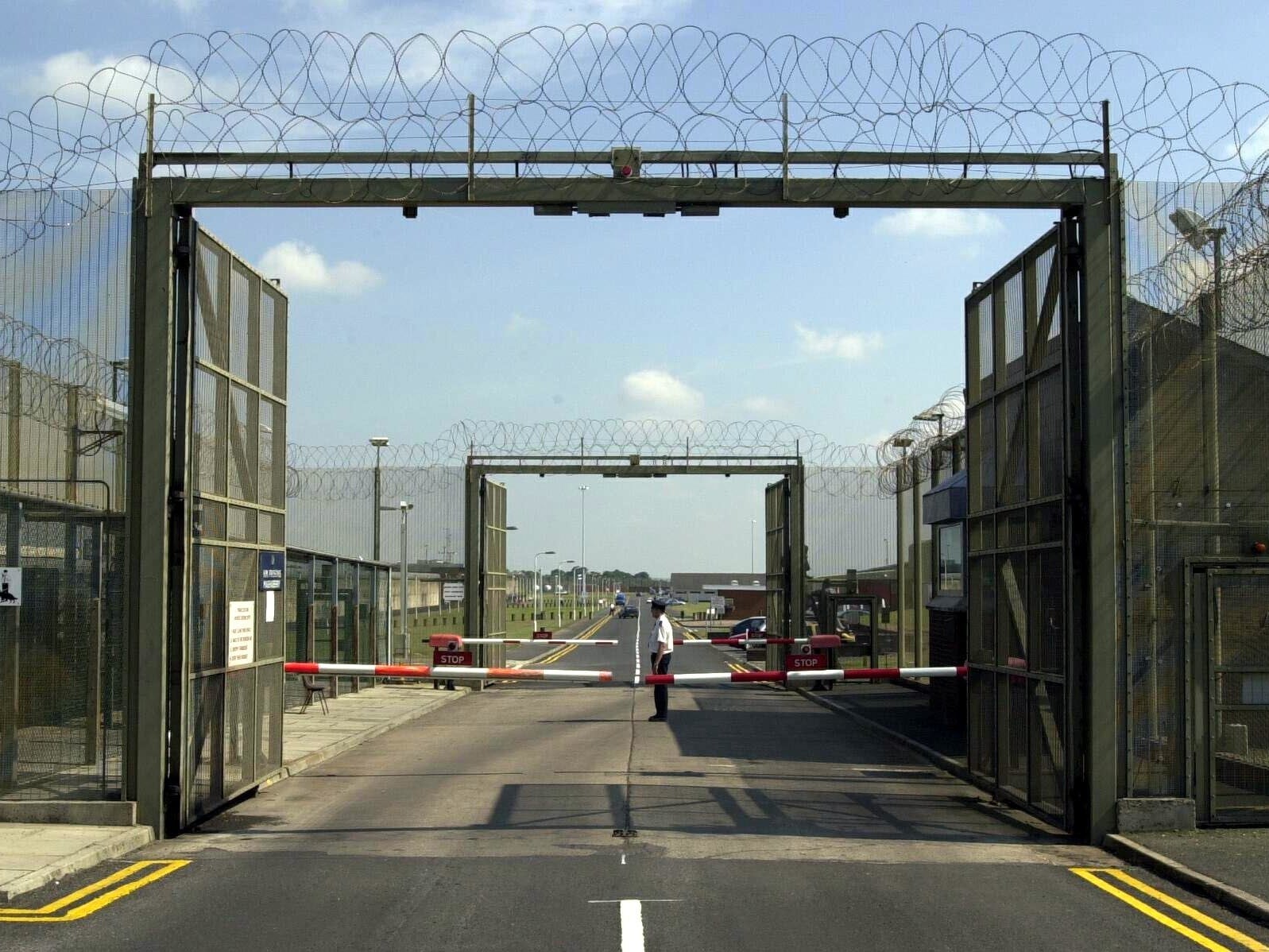 Scores of prisoners are to be temporarily released from Northern Ireland's jails due to staffing shortages and the mounting risk of inmates contracting coronavirus.
Inmates who are due for release before 30 June will be released early to help the service focus limited resources on those most in need, justice minister Naomi Long announced on Monday.
She said the measures would not apply to prisoners convicted of serious crimes such as murder, terrorism and sex offences, and anticipated it would amount to "fewer than 200" out of a prison population of 1,521.
There have so far been no confirmed cases of the virus in prisons in Northern Ireland, but Ms Long said that "in anticipation" of inmates contracting the virus, it was necessary to release some prisoners early.
It comes amid calls to temporarily release some prisoners in England and Wales, where 27 inmates and five prison staff have tested positive for Covid-19.
Ms Long said released inmates would be subject to conditions including a curfew, a ban on victim contact, an alcohol ban and a ban on any engagement with the media. She said they may be recalled to prison at any time whether release conditions have been broken or not.
"The developing public health emergency caused by the worldwide coronavirus pandemic is causing us to consider measures that only a few weeks ago would have been unthinkable. One such measure is the temporary early release of some sentenced prisoners," she said.
"In anticipation of the time when we have a confirmed case among our prisoner population and our staffing levels, which are already under strain, come under further pressure, I now consider it necessary to release some prisoners early.
"If we are to manage the rapidly developing crisis we are facing, it is vital that we begin now to take steps to reduce our prisoner population."
The minister said she recognised that it was a "significant decision" which should only be taken when there is no alternative, adding: "Such a move is contrary to the ethos of the justice system and will cause distress to victims and their families.
"However, in the context of the pandemic we are facing, and to ensure as far as possible the safety and wellbeing of staff and those in our care, it is an appropriate and reasonable step."
More than 150 charities in England and Wales wrote a letter to Boris Johnson on Friday demanding he "immediately reduce" the number of people in prison, young offender institutions, secure training centres and immigration detention settings.
Deborah Coles, director of Inquest, which coordinated the letter, said: "Covid-19 does not discriminate, nor should our response to it. People deprived of their liberty are totally dependent on others for their treatment, care, health and safety. The government has a legal and moral obligation to protect the lives of detained persons from a foreseeable danger to their health."
Separately, the Reform think tank estimated there were 2,305 "low risk" offenders currently serving sentences for crimes such as shoplifting and said they should be released into the community to ease the strain on both overcrowding in British prisons and on the prison workforce during the outbreak.
And the Independent Advisory Panel on Deaths in Custody (IAP) issued a statement on Monday calling on ministers to "embark without further delay" on a programme of planned prison releases.
"In an unprecedented public health crisis, it is not fair or proportionate to commit prisoners, and staff responsible for them, to try to survive in insanitary, overcrowded institutions devoid currently of independent oversight," it said.
Join our commenting forum
Join thought-provoking conversations, follow other Independent readers and see their replies