Coronavirus: Charities offering online support to domestic abuse victims amid concerns violence could soar
'It can be like a pressure cooker in the house. There are a lot more chances for episodes,' expert tells The Independent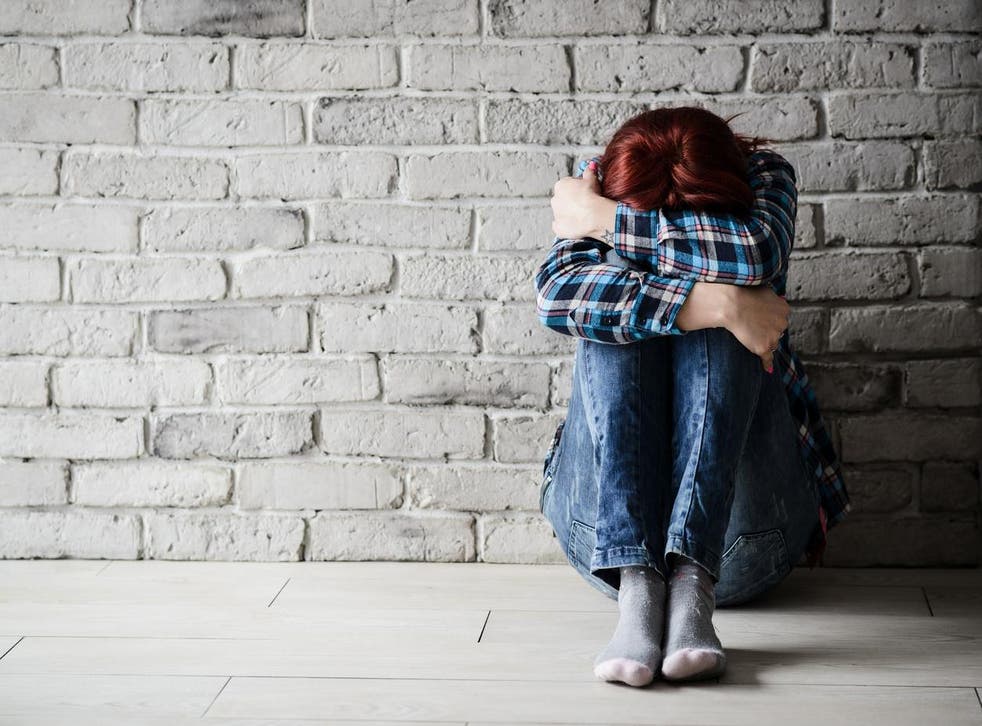 Charities are offering online support to domestic abuse victims forced to isolate with their partners in the wake of concerns violence could soar under social isolation measures brought in to cope with the coronavirus outbreak.
The government has implemented further "social distancing" rules as the virus continues to spread around the UK – asking for people to avoid all non-essential travel, work from home where possible, and avoid pubs, clubs and theatres.
But frontline service providers told The Independent self-isolation can be a dangerous time for women trapped inside with their abuser whose behaviour may be aggravated by the chaos and uncertainty unleashed by coronavirus.
Campaigners also warned the safe provision of life-saving domestic abuse shelters are at risk due to employees catching coronavirus and being forced to self-isolate.
Hera Hussain, who set up an organisation called Chayn which delivers online services for domestic abuse and sexual violence victims, said: "More domestic abuse victims are reaching out to us asking 'what shall I do?' A lot of people are saying they are anxious and worried.
"This is especially difficult for women with kids. They can't pack up and leave. The kids have a routine and a home. Also, the places you can go to can be easily identifiable to your partner.
"If an abuser is spending a lot of time at home not going to work, feeling a loss of control over their life and facing financial difficulty, it can be like a pressure cooker in the house. There are a lot more chances for episodes.
Before and after photos show impact of coronavirus around the world

Show all 20
"We are anticipating domestic abuse will increase during coronavirus and we are preparing services for this. We are producing more content online. If you are living in the vicinity of an abuser, you need coping mechanisms. We are run by volunteers and are now working in the evenings too. A lot of survivors go to local trauma groups and group therapy but can't get that anymore, so we are running a trauma group on Telegram – a highly secure instant messaging app."
Ms Hussain drew attention to coping mechanisms her organisation recommends which includes grounding exercises – which can help you pull away from flashbacks and break anxious thought cycles – and also tips on how to de-escalate arguments and techniques to limit contact with an abuser in the house.
She urged victims to try and find "moments of joy" and make mini-breaks for themselves which may include anything from checking in with friends and family to drawing, cooking, doing exercise or yoga.
Women were being encouraged to think about a safe place to go to which may be a domestic abuse refuge or the home of their parents, other relatives, or friends, she said.
According to local reports, incidents of domestic abuse increased following the lockdown after the outbreak of the virus in China.
Women in dire need of fleeing their homes were not able to access permits to leave the city and escape their abusers – with the hashtag #AntiDomesticViolenceDuringEpidemic #疫期反家暴# gaining traction on social media.
A spokesperson for Women's Aid, a lead UK domestic abuse charity, said refuge services which are forced to "lockdown" and stop taking referrals due to the virus may need extra financial support due to not getting the same level of rental income.
"For this reason, the government should consider refuge workers and all domestic abuse support workers within contingency plans for professions which may need to continue to run if we move to self-isolation measures, such as school closures," she added. "Self-isolation is likely to shut down routes to support and safety for women, who may face even greater barriers to finding time away from the perpetrator to seek help."
The spokesperson added: "We know refuge services, which are often communal forms of accommodation, will already be preparing for women and children contracting the virus whilst living there – ensuring they can 'self-isolate' from other residents.
"We urge national and local government to take swift action to ensure that survivors who are facing barriers to support – and may be sleeping rough or sofa surfing as a result, or forced to be isolated with the perpetrator are provided with opportunities and supported to find suitable, safe self-contained accommodation where they can self-isolate. If you, or someone you know, need support and advice, you can contact Women's Aid via the Live Chat."
Cuts have seen domestic abuse services decimated in recent years and there is already a chronic shortage of bed spaces in refuges. Local authority spending on refuges has been cut from £31.2m in 2010 to £23.9m in 2017.
Sandra Horley, chief executive of Refuge, the UK's largest provider of shelters for domestic abuse victims, said: "An estimated 1.6 million women in England and Wales experienced domestic abuse last year. To put it simply, home is not a safe place for these abused women, and their children.
"We want to reassure women that the Freephone National Domestic Abuse Helpline is still operating 24 hours a day, and confidential support is available if they need it. If it isn't safe to call, women can access the Helpline's web form to request a safe time to be called back by a member of our specialist helpline staff."
Lyndsey Dearlove, of Hestia, said: "Self-isolation offers a new method of control over victims to ensure they do not access any community support networks or seeing family and friends meaning any opportunities for intervention are diminished."
Suzanne Jacob, chief executive of SafeLives, added: "As usual, anyone who is in immediate danger should call 999 and ask for the police. We've already seen wonderful examples of people coming together to look out for each other during this time, and we'd like to see people doing this for people in their lives who are or may be experiencing abuse at home.
"Employers should be having open, supportive conversations with staff about what arrangements they can make, and checking in regularly. Friends, family and people in the community should take time to check in with anyone they're worried about, and let them know they're not alone."
Anyone who requires help or support can contact the National Domestic Abuse Helpline which is open 24/7 365 days per year on 0808 2000 247 or via their website https://www.nationaldahelpline.org.uk/
Join our new commenting forum
Join thought-provoking conversations, follow other Independent readers and see their replies