Coronavirus: No traces found on London's tube and buses, study shows
This is the second time tests on the network have come back negative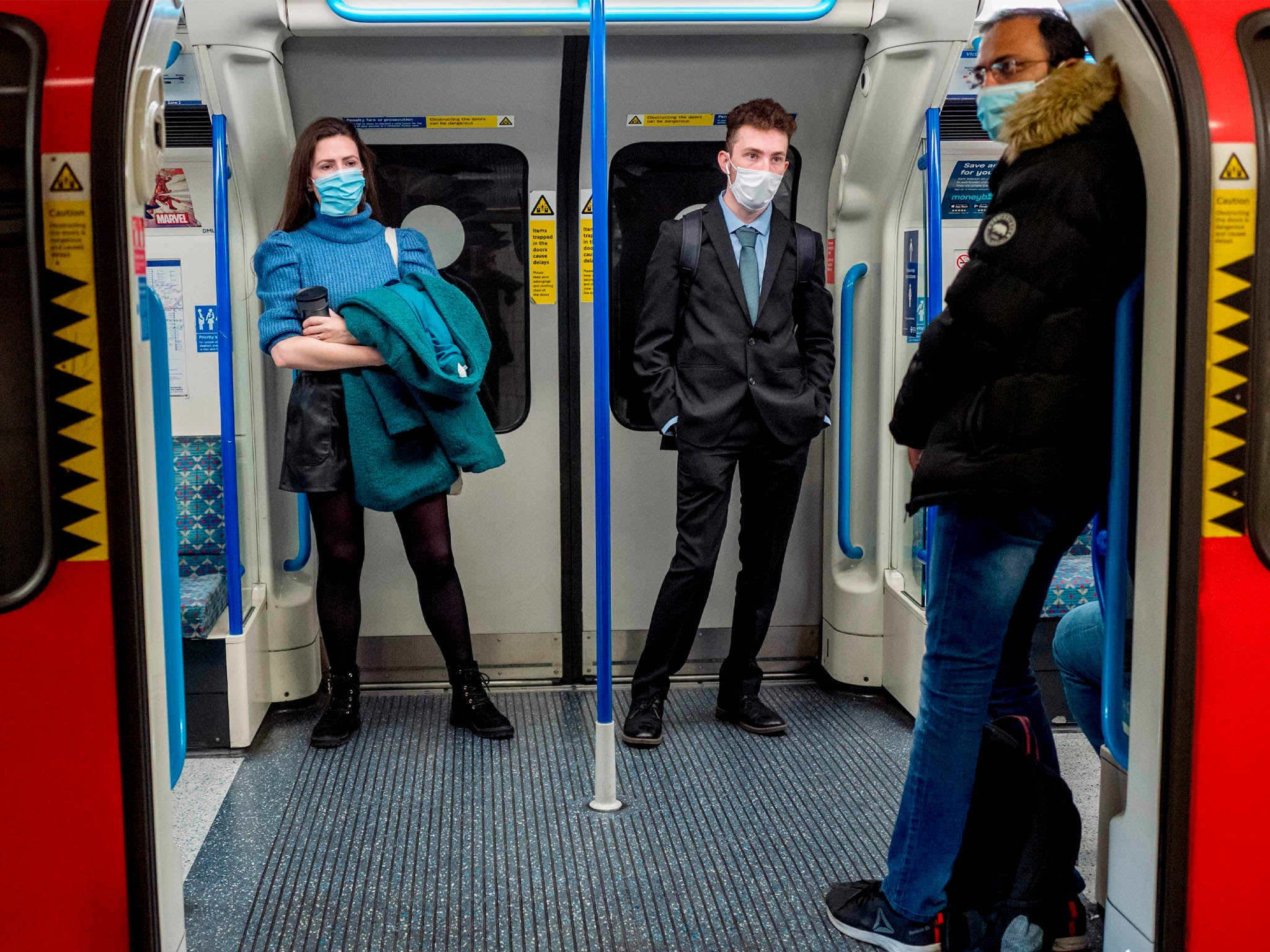 No traces of coronavirus have been found on surfaces and in the air on the London Underground or on buses in the capital city, scientists have said.
Experts from Imperial College London have been carrying out monthly tests on the network, mimicking a passenger journey and taking swabs from escalators, handrails, bus shelters and Oyster Card readers.
This is the second time the tests — undertaken in Waterloo, Euston stations and on the Northern Line — have come back negative.
The scientists also used a special sensor that sucked air through a filter for an hour at 300l per minutes — more than the rate a human can breathe in.
Transport for London (TFL) have reportedly intensified their cleaning regime, but urge that social distancing and mask wearing remain necessary as well as the clean environment.
Lilli Matson, chief safety health and environment officer for TFL, said the negative results are "hugely reassuring" for both TFL and customers using public transport for essential travel throughout the second national lockdown.
She said: "I believe tubes and buses are safe to use. We've put in place an enormous range of measures from cleaning to sampling to sanitisers to using antiviral sprays.
"We need to keep up the efforts and keep ensuring we're driving down any risk of this at all."
Professor Sir Roy Anderson, an epidemiologist at Imperial College who is not involved in the research, said however that surface contact is not a "main issue" for the transmission of coronavirus.
Speaking to the Evening Standard, professor Anderson said: "The main issue is our behaviour as individuals and groups. Outdoors, the likelihood of transmission is much less than in enclosed spaces. These particles are airborne. That is the bit that is most important."
"Contaminated surfaces, of course you have got to pay attention to. My own view is that it is more aerosol-related transmission — inhaling those droplets or micro-droplets."
Last month, TFL commissioner Andy Byford urged Londoners to return to the network after no traces of coronavirus were found.
"We are ready when you are ready. The system is safe. We encourage people to use it," he said.
Previous research into transport and coronavirus found the chances of catching the virus on a train is one in 11,000, according to the Rail Safety and Standards Board.
The study was based on the assumption of a mask-less person travelling for an hour on a train with 44 other passengers, with one change of 22 passengers.
Though in the past month, the RSSB has said the overall risk of infection has increased since the study.
TFL said it will continue with the monthly tests in order to monitor the virus on the network, and to ensure customers are safe.
The findings come just when England is entering a second national lockdown, which restricts travel to essential journeys only.
After the governments lockdown announcement, a second bailout for TFL was agreed on Sunday — this time worth around £1.7bn, in a bid to prevent the capital's public transport network running out of finances while customers are urged to stay at home and to cycle or walk to essential workplaces.
Join our commenting forum
Join thought-provoking conversations, follow other Independent readers and see their replies