Female NHS staff at risk due to not being able to 'access protective gear correctly sized for women'
Exclusive: 'They tend to be designed to the size and shape of male bodies. This is in spite of the fact that 75 per cent of NHS workers are women,' says British Medical Association spokesperson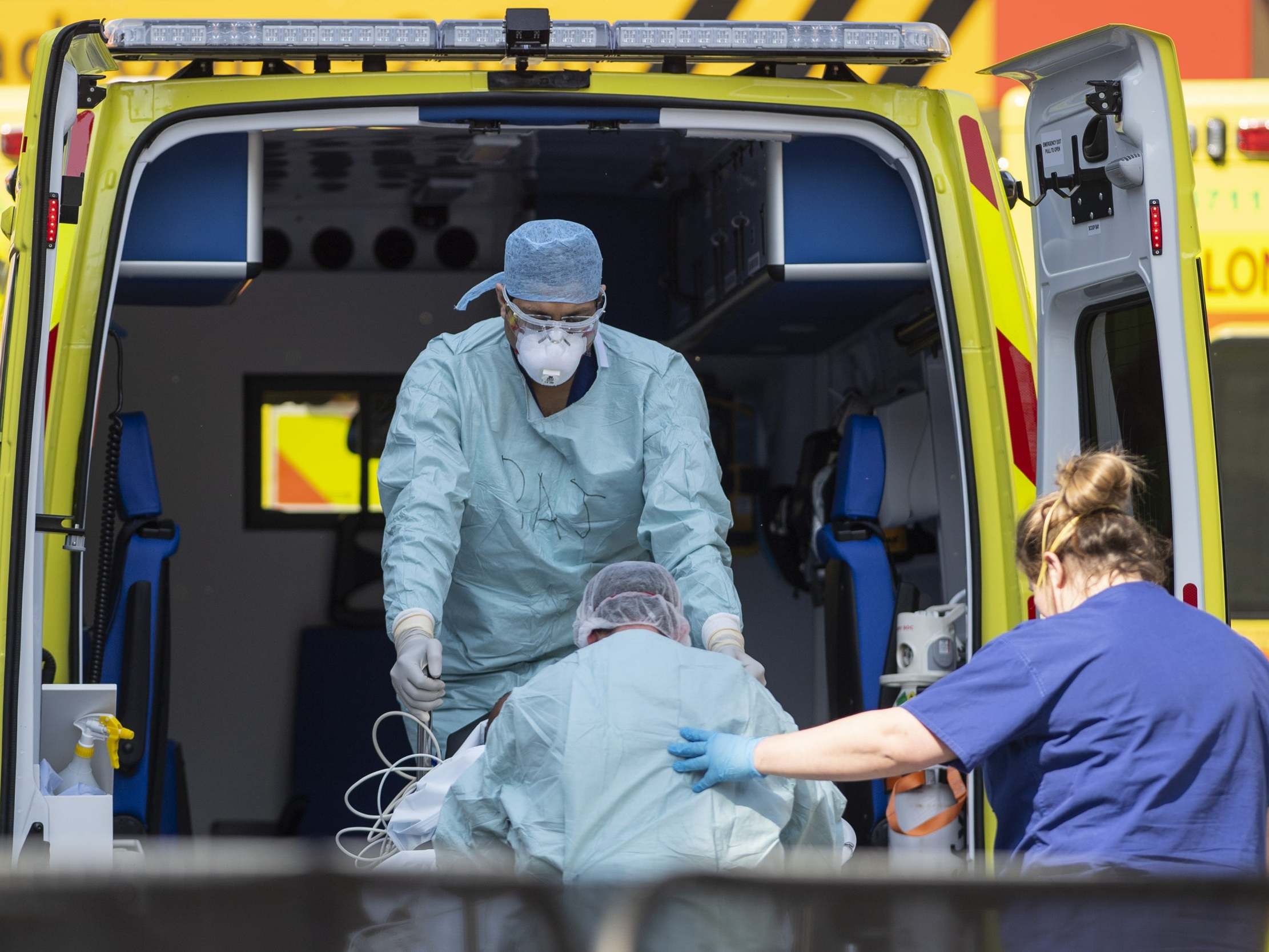 Female NHS staff are putting themselves at risk due to not being able to access correctly sized protective gear during the coronavirus emergency, doctors warned.
The British Medical Association, the professional organisation for doctors, hit out at the fact personal protective equipment (PPE) tends to be designed for the "size and shape of male bodies", despite the fact that 75 per cent of NHS workers are women.
Its warning comes as the government faces mounting criticism over the drastic shortage of PPE — which includes essential items such as hand sanitiser, gloves, visors, aprons, and face masks — that is placing frontline health workers at risk of contracting the potentially deadly virus.
Dr Helen Fidler, who is deputy chair of the British Medical Association (BMA) UK Consultants Committee and a member of the BMA Council, told The Independent: "It is vital that to keep staff in clinical environments safe they have an adequate supply of PPE and that it fits correctly.
"However, we are aware that in the current crisis, female doctors and other NHS staff are having issues with filtering face-piece (FFP) masks and other PPE not being available in smaller sizes as they tend to be designed to the size and shape of male bodies."
Dr Fidler, who is a consultant gastroenterologist at Lewisham and Greenwich Trust, added: "This is in spite of the fact that 75 per cent of NHS workers are women. Correctly fitted PPE is essential for the protection of staff and patients, and smaller sizes need to be made available urgently."
There have been 49 confirmed deaths of NHS staff since the coronavirus crisis started, but the actual figure is expected to be substantially larger.
Rose Gallagher, professional lead for infection prevention and control at the Royal College of Nursing (RCN), said: "One-size-fits-all protective equipment has been a problem for frontline healthcare workers who have to wear this specialist life-saving equipment for up to 12 hours at a time.
"Nurses can find it very difficult to deliver care to patients if this equipment is so uncomfortable it bruises the skin and makes them feel hot and unwell. Nurses wearing PPE need adequate breaks to rest and rehydrate, which requires them to remove and then replace the personal protective equipment.
"However, many nurses are expected to work without adequate PPE or to use PPE that has not been produced to meet the required safety standards. Nurses are now also being asked to reuse what has up to now been single-use equipment, which is completely unacceptable. Ministers must get a grip on this issue and ensure that no nurse is needlessly put in danger by a lack of masks, eye protection or gowns."
The nursing sector is predominantly made up of women, with nine out of 10 nurses in the UK being female.
Frances O'Grady, general secretary of the Trades Union Congress (TUC), said: "Every day, frontline workers are being forced to risk their lives because they don't have the proper protective equipment to do their jobs safely.
"With women making up nearly eight in 10 of the NHS workforce, it's a disgrace we don't have protective uniforms in women's sizes. Our workers deserve better."
A nurse in an intensive care unit in Scotland hit out at the dearth of protective gear that fits women in a message shared by her friend on Twitter earlier in the month.
The nurse said: "PPE, which myself and my colleagues are wearing for all of my 12.5 hour shift, with only 2 30 min breaks to eat, drink and pee, plus the time we are working without being paid, is designed and made to fit men.
"The majority of nurses are female. Our PPE is therefore 'tightened to fit' us and believe me it's uncomfortable enough before that. This is everyday sexism and it's an absolute horror show already. But females deserve PPE which is designed for smaller faces."
The president of the Royal College of Anaesthetists told The Independent doctors should not be looking after patients amid the Covid-19 crisis if they do not have protective gear.
A poll of more than 6,000 doctors across the UK by the BMA found a substantial proportion are working without PPE, while a study by the RCN discovered half of nurses have felt pressure to work despite not having suitable protective gear.
Join our commenting forum
Join thought-provoking conversations, follow other Independent readers and see their replies