Pregnant women threatened with being sacked if they follow government guidelines, warn senior lawyers
'It has fuelled anxiety to a situation that is already bad enough. It has kept me up at night worrying if they are they going to force me to go in because I'm not going to get paid,' says pregnant nurse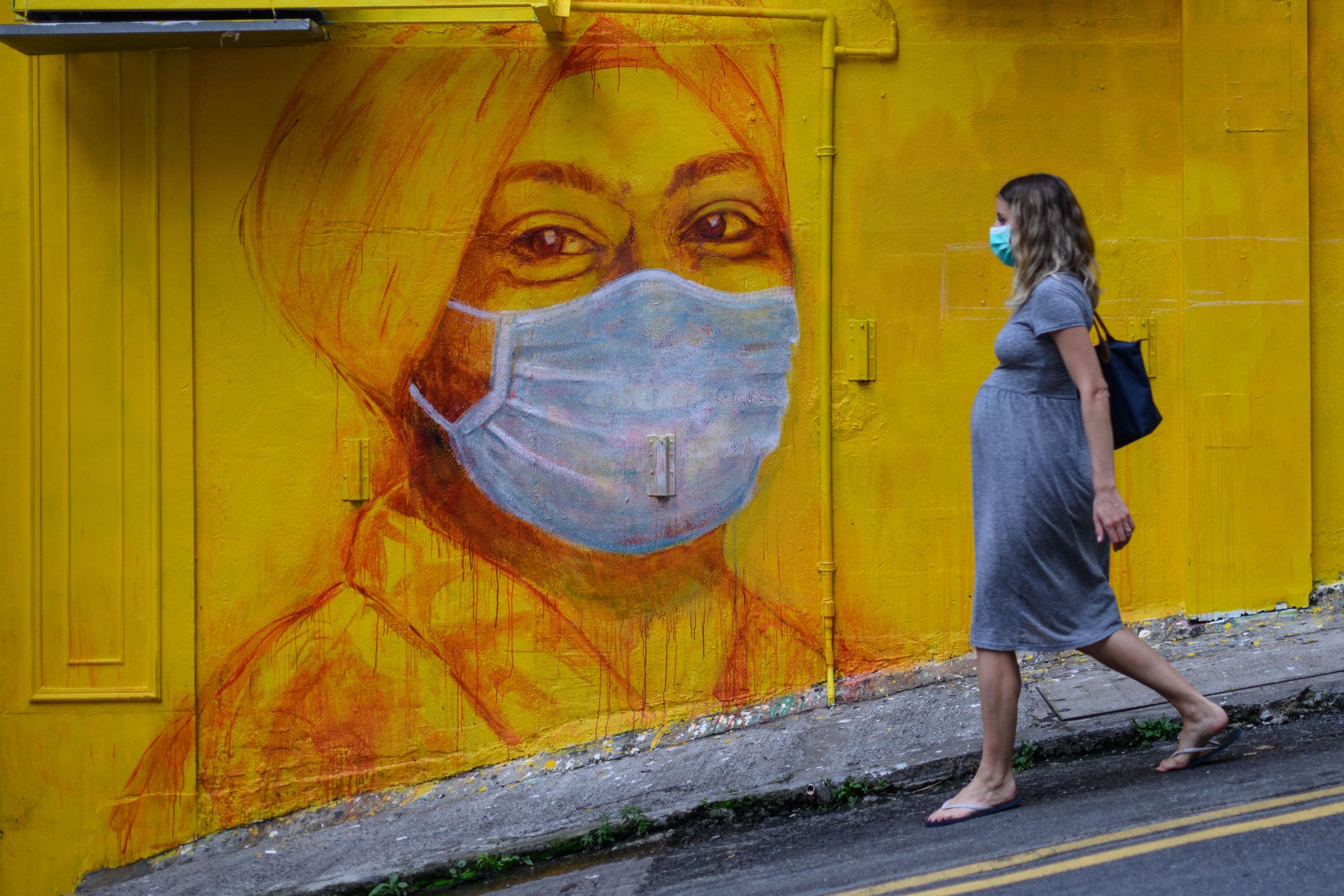 Pregnant women are at risk of being fired from their jobs if they follow the government's social distancing advice, senior lawyers warned.
Employers may be breaking the law by making pregnant women work in public-facing roles which range from supermarket check-outs to busy office environments and health and care sectors where keeping away from other members of the public isn't possible.
The Chief Medical Officer has said all pregnant women are in a vulnerable group and the NHS states women who are expecting babies could be at higher risk from coronavirus and should only be leaving home for very limited reasons.
Pregnant women who suffer from high blood pressure, diabetes, lung or heart conditions, asthma and other underlying health conditions, are at particular risk from Covid-19.
A group of senior lawyers working on maternity and parental rights has called for the government to release guidance for pregnant women and their employers which complies with the law – also warning pregnant women risk dismissal or disciplinary action for simply stating their right to safe working conditions.
Rosalind Bragg, director of Maternity Action, a national pregnancy charity, told The Independent many workplaces employing pregnant women are breaking the law amid the coronavirus crisis.
She said: "Our advice lines are filled with distressed pregnant women dealing with unsafe working conditions. Health and safety law does not permit a pregnant woman to work in a role that carries a greater risk of infection than they would face outside the workplace.
"The rules are the same however many weeks pregnant they are. Employers in the UK are legally obligated to provide pregnant women with the option of working from home or other safe working conditions.
"Government guidance is unclear – this leaves women and their employers uncertain about legal requirements. This is exposing businesses to employment tribunal claims as well as putting women at risk. Additional measures are needed to protect the health and well-being of pregnant women and their babies."
Coronavirus: London on lockdown
Show all 29
The lawyers, who are members of Maternity Action's Legal Working Group, argued pregnant women in public-facing roles should be provided with the option of suitable alternative work or suspended on full pay.
They have released a briefing which sets out women's rights under health and safety legislation in the wake of the government's strict social isolation measures which have urged all people to remain at home and avoid contact with anyone who does not live in their house.
Lucy*, who is 27 weeks pregnant and suffers from asthma, told The Independent she has been unable to work from home due to her employer not having spare laptops.
The 28-year-old, a nurse who works for a GP practice, said: "My asthma has got much worse during my pregnancy. I made it clear I was not comfortable working with patients so it was agreed I would carry on going to work but not in a patient-facing role. I did admin upstairs but there were still patients in the building and I was still having a lot of contact with staff having contact with patients.
Women's aid launches the lockdown campaign to highlight domestic abuse risks during coronavirus lockdown
"But I could not work from home because they didn't have access to enough laptops. They insinuated they want me to do admin at work rather than at home. They asked me to obtain a sick note from my GP on grounds of anxiety if I want to work from home. It didn't feel right. I'm not sick. This is to prevent me and my unborn child from becoming sick.
"They are putting me in an awkward position which could affect my future career due to having a long episode of sickness for something that is nothing to do with sickness. I've been having to fight with my employer to do something which is legally required from them. It has fuelled anxiety in a situation that is already bad enough.
"It has kept me up at night worrying if they are they going to force me to go in because [otherwise] I'm not going to get paid. I have been thinking about and worrying about it constantly. It is not good for your child when you can physically feel your blood pressure rising. It is a difficult time to be pregnant when you can't be around friends and family for support but it is worse when your work is saying it is a safe enough environment to come in when you don't think it is."
Lucy said she is currently in discussion with her employer about whether her period of absence will be classed as sickness or being off for medical reasons – adding lawyers had told her it should be the latter due to the fact her employer can't provide a safe environment for her to work.
The young woman said the "troubling treatment" she has endured has massively damaged her trust in her employer.
A Yale University study published last month found stress during pregnancy may inflict damage on a child that lasts a lifetime, with exposure to the stress hormone while in the womb permanently changing many immune system reactions, reducing the body's capacity to keep bacterial infections at bay and fight tumours.
Coronavirus 100 days on: What do we know
Rebecca Tuck QC, who specialises in employment and discrimination law, said: "Employers must follow health and safety and employment laws, even when it impacts adversely on their business – or on the provision of key services. Health and safety protections are poorly understood and government guidance is badly needed to address this."
The Royal College of Obstetricians and Gynaecologists and the Royal College of Midwives has warned there is no evidence to suggest pregnant women are at greater risk from the coronavirus. "[This] is a precautionary measure to reduce the theoretical risk to the baby's growth and risk of pre-term if the mother becomes unwell," the bodies said in a statement.
*Lucy's name has been changed to protect her identity
Join our commenting forum
Join thought-provoking conversations, follow other Independent readers and see their replies