'I don't know why I'm still here': Hundreds held for deportation despite coronavirus travel ban
Almost 1,000 people have been released from Britain's detention centres in light of the pandemic. But for those left behind, it's unclear why they're still locked up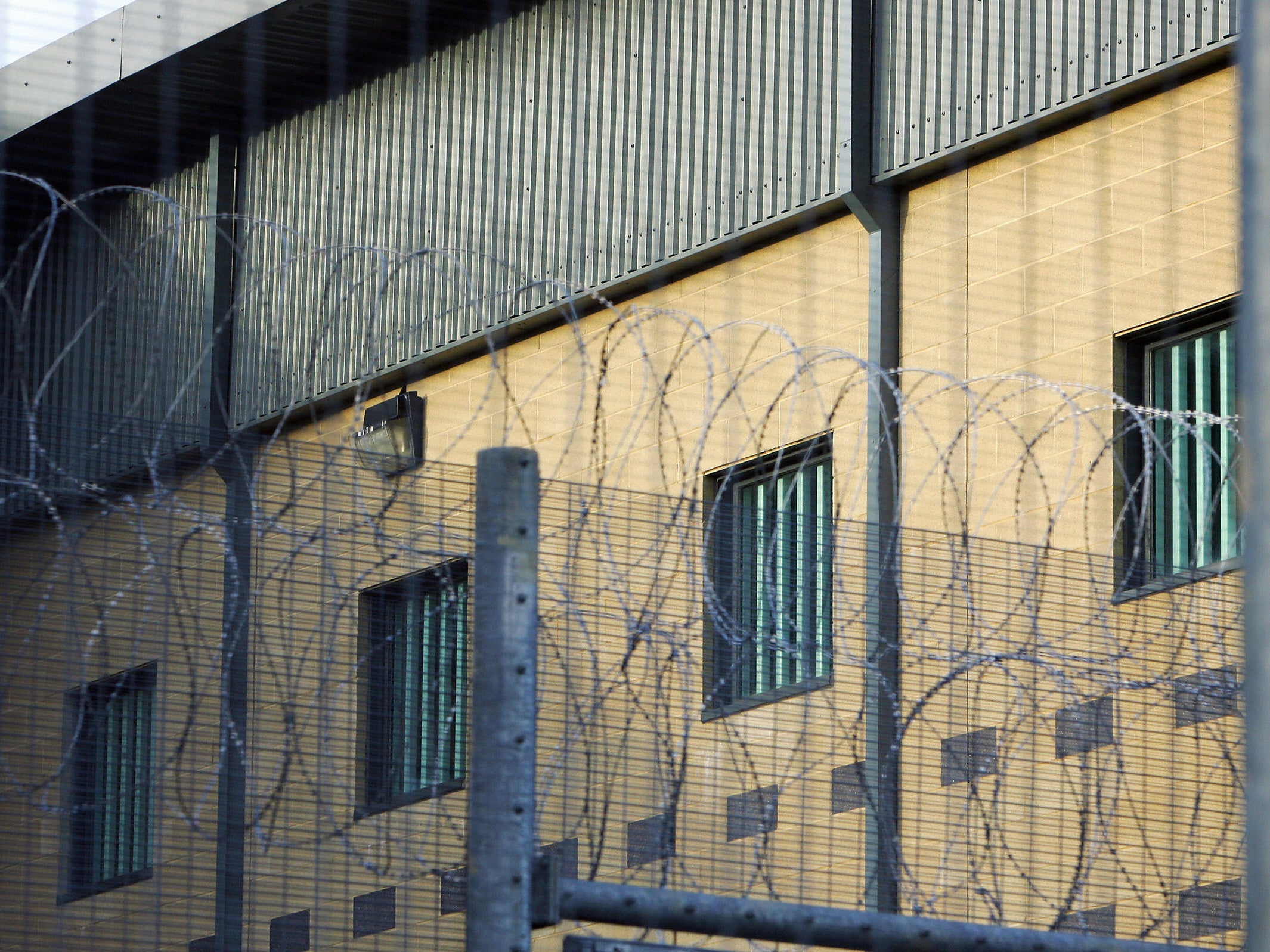 "I haven't slept a night since I came here," says Hazir, 38, who has been in Harmondsworth removal centre for the last three months. The Albanian national says he has shed 17kg in that time and developed rashes on his arms that he believes are from stress. "I don't know why I'm still here. I feel like I'm being held hostage," he adds. "I feel scared."
Hazir is one of hundreds of people who remain in immigration centres during the coronavirus pandemic, despite a commitment from the Home Office to review all detention cases in response to a legal challenge in March. The case had challenged the lawfulness of continued detention while conditions in removal centres present a high risk and global travel restrictions prevent deportations. It has led to nearly 1,000 people being released, reducing UK immigration detention to its lowest level for 10 years. But many remain locked up – and it is unclear why.
According to the latest figures, 368 people are being held in UK removal centres – more than half of whom charities say are classed as being vulnerable. Three cases of Covid-19 have so far been confirmed across the detention estate, but the extent of any outbreak is unknown as almost no testing of staff or those detained appears to have taken place.
The Home Office is now facing a fresh legal challenge over the continued presence of hundreds of people in immigration detention centres. Detention Action, the charity bringing the case, is arguing that the Home Office's "failure" to disclose its Covid-19 detention policies has left many unable to understand or challenge the basis on which they are being held, and that its "irrational and discriminatory" approach has led to inconsistencies in how new and existing detention cases are handled.
Speaking while locked up in his cell at lunchtime on Tuesday, Hazir tells The Independent he fears the centre is a hotbed for spread of the virus. "If anyone gets it here everyone will get it," he says. "The showers are sharing showers. How can you not get the virus when everyone is using the same showers? I think there are about 25 people on this wing and there are four showers between us. We have nowhere to keep distance."
The 38-year-old, who says he was brought to the UK with his wife under false pretences of being offered a job, and has spent three months in jail for a driving offence, complains of a lack of adequate provisions put in place for detainees to protect themselves. He says there was no hand sanitiser until last week, when a formal inspection took place.
"I heard the guards saying there was going to be an inspection, and they started putting up signs everywhere last week, and liquid soap. There was nothing before," says Hazir. "And they started cleaning the whole centre. They were asking detainees to work for £2 a day to clean."
The Albanian national, who has a wife and two young children in the UK, says he knows of nine detainees in Harmondsworth who have been required to self-isolate after showing symptoms – but says that as far as he is aware none of them have been tested.
He adds: "I've seen guys who have been in prison many times be released from here. Why am I still here when I've never hurt anyone? They're not bringing in anyone new but they're keeping us here. It's unfair."
Bella Sankey, Director of Detention Action, called on the Home Office to "urgently" clarify its detention policy during the pandemic so that people who remain in detention – including torture and trafficking survivors and those with underlying conditions – can challenge their treatment.
"People held in our immigration detention centres have the right to know the basis on which they are being detained," she added. "Despite earlier litigation forcing the government to act and release hundreds of people, hundreds more remain detained and government's response has been slow and defensive."
Celia Clarke, director of Bail for Immigration Detainees (BID), said that despite the charity having written repeatedly to the Priti Patel urging her to release everyone from immigration detention, the home secretary had remained "impervious to arguments based on individuals' safety, and the lawfulness of detention with no prospect of removal".
She added: "People in detention tell us that they are not provided with soap and sanitiser despite the Home Office's assertions to the contrary. It beggars belief that people are still being detained during the greatest public health crisis in recent memory, and in the face of the suspension of removals. People in detention are understandably frightened and desperately worried about their health. Continuing with immigration detention at this time in particular is utterly irresponsible, cruel and unnecessary."
A Home Office spokesperson said: "The High Court has already ruled our approach to detention and coronavirus is sensible. In fact, following that judgment Detention Action have been ordered by the court to make a payment toward the Home Office's legal costs. Those in detention include serious, violent and persistent foreign national offenders, and we make no apology for protecting the public and seeking to remove them from the UK."
They said hand-washing facilities were available in all immigration removal centres and that the department was working closely with suppliers to ensure adequate supply of soap and cleaning materials.
Join our commenting forum
Join thought-provoking conversations, follow other Independent readers and see their replies