Coronavirus UK: 150 deaths within 24 hours, as cases rise by over 16,000
Hospitalisations rise as local lockdowns implemented across the country
Vincent Wood
Saturday 17 October 2020 19:44 Comments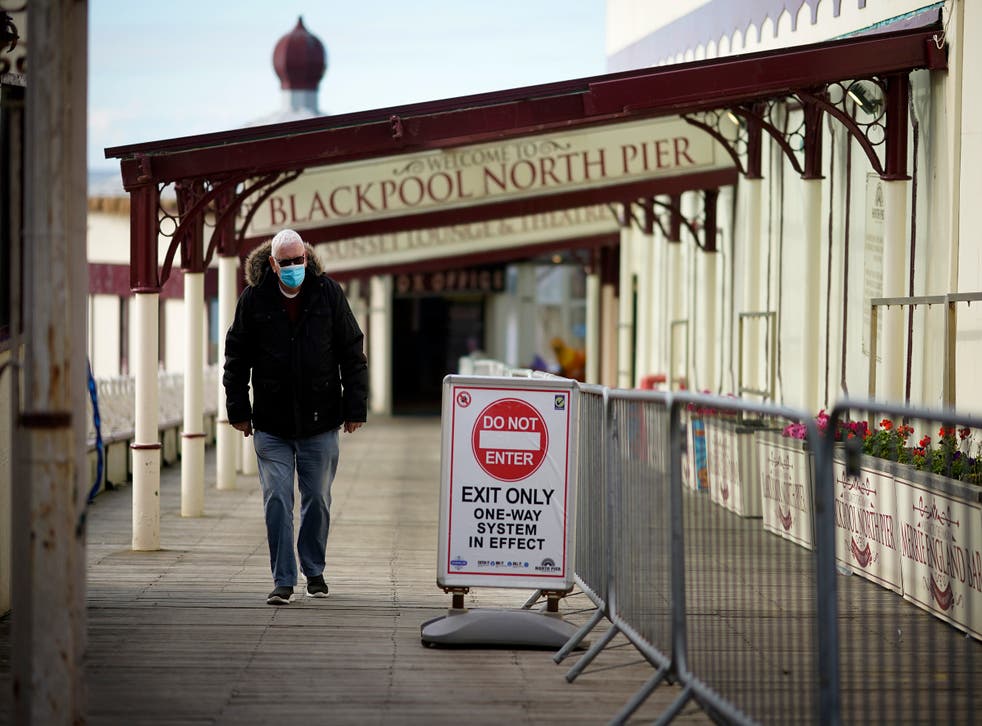 Leer en Español
An additional 16,171 people have tested positive for the coronavirus in the space of 24 hours, the government has confirmed — bringing the total nationwide tally to 705,428.
Department of Health and Social Care figures added that a further 150 people had died after contracting the virus as of Saturday, making up a total of 43,579 fatalities.
However data collected by the UK's statistics agencies show there have now been 58,500 deaths registered in the UK where Covid-19 was mentioned on the death certificate.
In England, where the bulk of the UK's cases have been observed, separate figures show there were 4,814 Covid-19 patients in hospital in England on Saturday, up from 3,225 a week ago.
Of those 494 were making use of ventilation beds, an increase on the 396 recorded a week prior.
The numbers of patients being admitted to hospitals has also increased, with 792 people taken in on Thursday compared to 513 seven days earlier.
The majority of the hospitalisations have taken place in the north west of the nation, where 1,703 people are currently receiving medical treatment — compared to 1,165 in the north east and Yorkshire, and 467 in London.
It comes as new measures to temper the spread of the virus come into effect in regions across the country.
In the capital, parts of Essex and York, residents woke up to a new range of restrictions and guidelines following the introduction of tier 2 lockdown measures. The change in rules, which come with guidance to avoid unnecessary use of public transport, rule out household mixing indoors.
Meanwhile in the north of the country parts of Lancashire will join Merseyside to be placed in a tier three local lockdown, which further limits household mixing and curtails the sale of alcohol for hospitality businesses.
Register for free to continue reading
Registration is a free and easy way to support our truly independent journalism
By registering, you will also enjoy limited access to Premium articles, exclusive newsletters, commenting, and virtual events with our leading journalists
Already have an account? sign in
Join our new commenting forum
Join thought-provoking conversations, follow other Independent readers and see their replies