Visits to national domestic abuse helpline website surge by 950 per cent during lockdown
'Women up and down the country are isolated with abusive partners and living in fear,' says charity's chief executive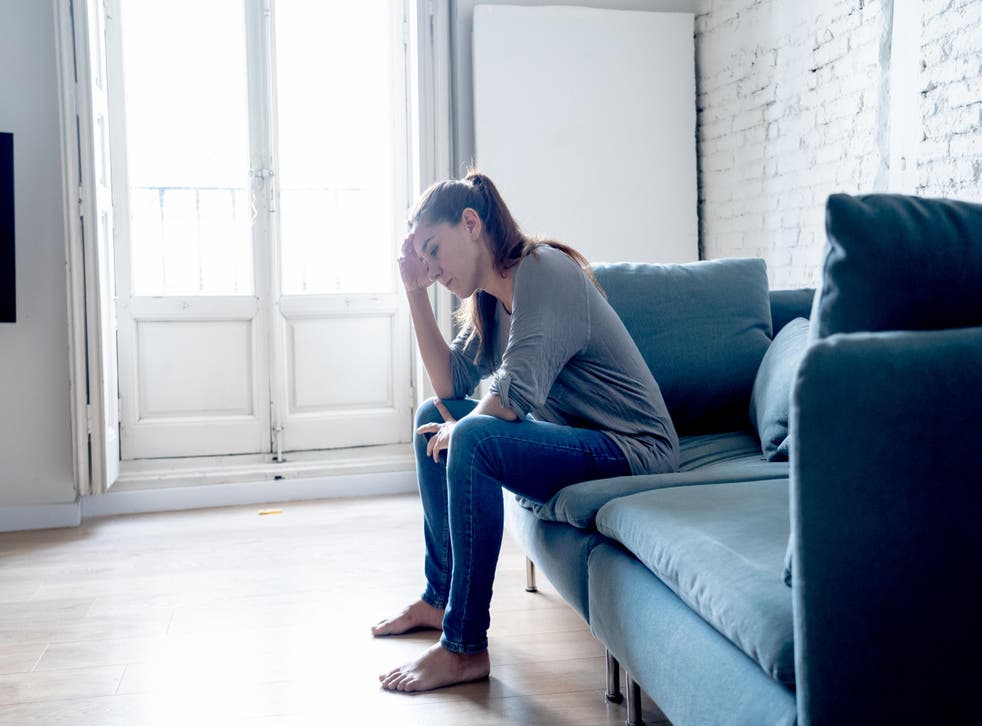 Calls to the UK's national domestic abuse helpline have risen by 66 per cent and visits to its website have surged by 950 per cent since the government introduced the coronavirus lockdown.
Refuge, which runs the phone line, warned of the "terrifying ordeal" faced by women trapped at home with abusive partners during Covid-19 turmoil.
The leading charity, which is the UK's largest provider of shelters for domestic abuse victims, said it had seen a tenfold increase in people visiting its website in the past fortnight.
The website provides a service where domestic abuse victims can ask for a safe time for the service to contact them to provide support and advice.
Sandra Horley, chief executive of the charity, said: "Since the Covid-19 crisis began, Refuge's National Domestic Abuse Helpline has seen a sharp and escalating rise in demand.
Care home hit by coronavirus: A rare glimpse of life inside

Show all 18
"During the initial stages of the Covid-19 crisis, Refuge reported around 50 per cent increase in demand to its helpline, and a 300 per cent plus increase in visits to its National Domestic Abuse Helpline website. However, demand has spiked again significantly.
"While lockdown itself does not cause domestic abuse, it can aggravate pre-existing behaviours in abusive partners. Women up and down the country are isolated with abusive partners and living in fear — children will be witnessing and in some cases experiencing domestic abuse. This is a terrifying ordeal and Refuge wants women to know they are not alone.
"Right now women's lives depend on them being able to access the specialist services Refuge provides, and now, more than ever, we must continue to provide the confidential support needed. Refuge is there and support is available."
A report recently released by MPs revealed domestic abuse killings doubled over 21 days during lockdown as it warned coronavirus upheaval would have "devastating consequences for a generation" if the government fails to urgently tackle the issue.
Refuge said the window period for women subjected to abuse to access services to ask for help is always highly limited, but opportunities become even more restricted if you are spending lockdown cooped up with an abusive partner.
It comes a day after The Independent reported religious leaders have warned domestic abuse victims in their communities face the greatest obstacles to getting help, and raised fears social distancing measures introduced to tackle the public health emergency were causing such violence to soar.
Figures from Muslim, Jewish, Christian, Hindu and Sikh communities said they had heard reports of abuse in the home ranging from psychological and physical violence to spiritual abuse during the lockdown.
A troubling study published by lead domestic abuse charity Women's Aid last month found more than two-thirds of victims currently experiencing abuse said it is escalating under lockdown. While over a third of domestic abuse victims who are parents said their abuser was being more abusive to their children in the wake of the outbreak.
One woman, who chose to remain anonymous, said: "I am reliant upon my abuser to get food and medication as I am shielding for 12 weeks. This is being used against me."
Another woman said: "I wanted to leave the relationship. However, since Covid-19 and the lockdown coming into effect, it has made it harder to leave. I am a key worker who is around Covid positive patients, so I don't feel like I can go home and stay with my parents."
The Home Office has been contacted for comment.
Anyone who requires help or support can contact the National Domestic Abuse Helpline which is open 24/7 365 days per year on 0808 2000 247 or via their website https://www.nationaldahelpline.org.uk/
Register for free to continue reading
Registration is a free and easy way to support our truly independent journalism
By registering, you will also enjoy limited access to Premium articles, exclusive newsletters, commenting, and virtual events with our leading journalists
Already have an account? sign in
Register for free to continue reading
Registration is a free and easy way to support our truly independent journalism
By registering, you will also enjoy limited access to Premium articles, exclusive newsletters, commenting, and virtual events with our leading journalists
Already have an account? sign in
Join our new commenting forum
Join thought-provoking conversations, follow other Independent readers and see their replies