Surge during pandemic of children needing foster care as more families reach 'crisis point'
Leading fostering agency reports 44 per cent rise in referrals as social workers warn heightened financial and mental health pressures during lockdown are leading to higher levels of child abuse and neglect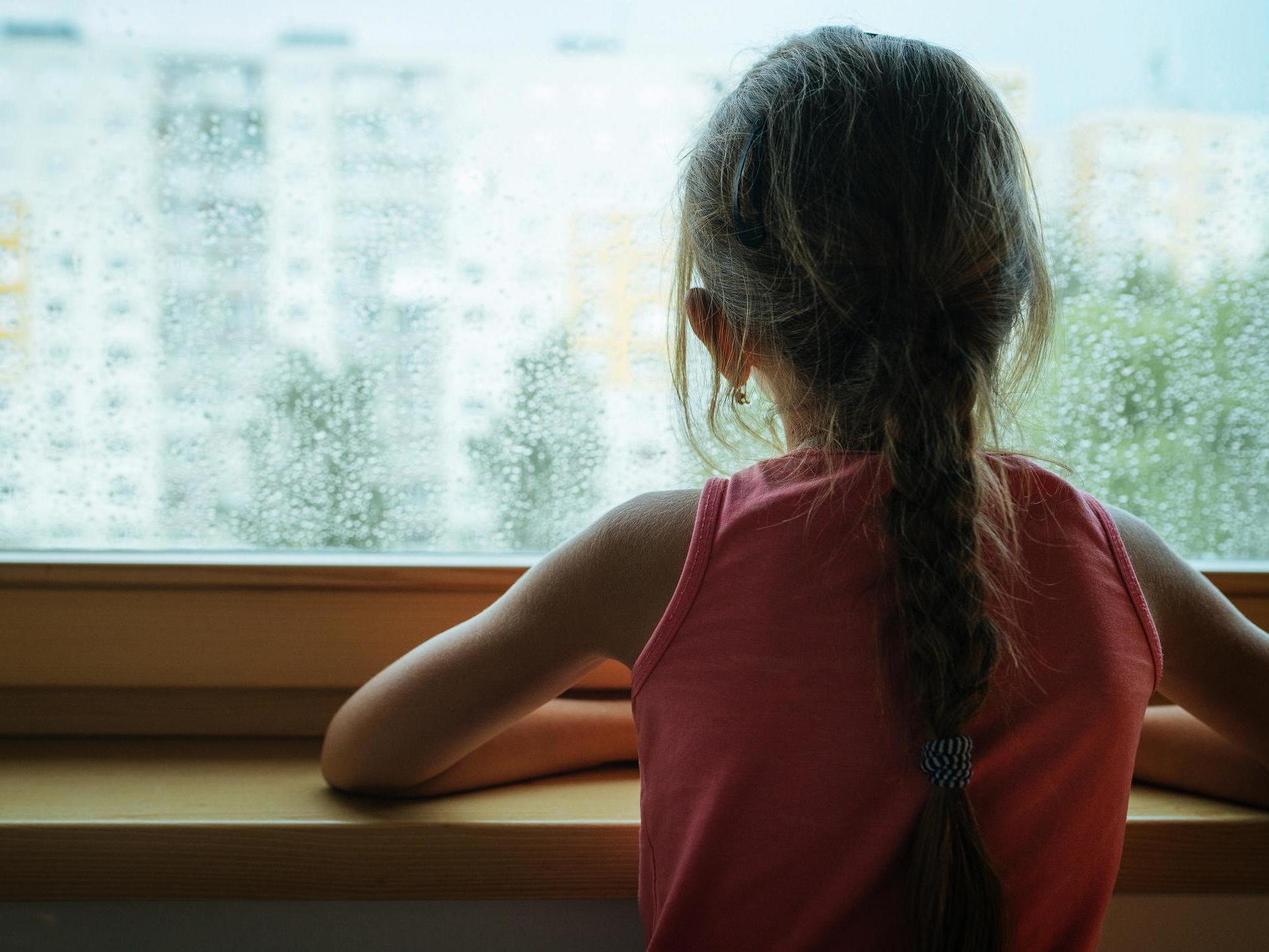 Foster care is in a "state of emergency" as the number of referrals rockets while the number of people looking to take children in has halved during the coronavirus pandemic, a charity has warned.
Barnardo's, one of the UK's largest fostering agencies, recorded a 44 per cent rise in foster referrals to its service during the public health crisis, with the figure increasing to 2,349 between 1 March and 23 April, compared with 1,629 for the same period last year.
Over the same period, the number of enquiries from people looking to become foster parents for the charity fell from 302 to 161 – a 47 per cent drop, sparking fears that hundreds of children referred to Barnardo's will not be placed with a family.
Social workers and children's charities said the dramatic change in figures during the lockdown was the result of heightened financial and mental health pressures that have led to higher levels of child abuse and neglect.
Delays in family court proceedings due to lockdown have also meant the process for placing a child in foster care is taking considerably longer, while in some cases existing foster placements are breaking down because of pressures stemming from the pandemic, experts said.
Lewis Roberts, a fostering social worker for a local authority in northeast England and a member of the British Association of Social Workers (BASW), told The Independent that he was seeing more families struggling as lockdown takes its toll – leaving more children at risk.
"Some of the care proceedings that local authorities might have planned for issues such as neglect aren't proceeding through the court system as they would, so we've got some children living within quite risky family situations during this pandemic," he said.
"And the families are receiving less support than they would have been before. Pre-pandemic, children might have had family support workers, and their parents might have been receiving their own therapeutic support, but a lot of those measures have dropped off or become telephone or video calls, which I would say isn't the same.
"Plus, the fact that many parents are struggling financially at this time, and they haven't got childcare support they might have had from extended family – all of this can add together and make things difficult."
Mr Roberts warned that this heightened risk during the Covid-19 crisis would leave the authorities with a "backlog of issues" after lockdown, and called for urgent action from government to address the wider problems of poverty and housing that families are facing.
He added: "The pandemic has come after a decade of austerity and children's services couldn't be more stretched and strained, and staff morale couldn't be at a lower ebb, so we've got a perfect storm of families who have been struggling as much as they've ever struggled, and a system and workforce that is as stretched and strained as it's ever been.
"Coming out of this pandemic, politicians need to think really carefully about how to fund and resource children's services. Child-protection social workers shouldn't be involved in issues around feeding children, inappropriate accommodation. These are issues that as a society we need to get on top of."
Iryna Pona, policy and research manager at the Children's Society, said it was "deeply worrying" that not enough foster placements were available for children who have been referred, adding that this may "just be the tip of the iceberg".
"We know that many more young people have spent lockdown hidden from the view of professionals – and referrals to council-run children's services, whilst they have fallen recently, are expected to rise," she said.
She called on the government to address the lack of sufficient placements for children in care, and give councils "desperately needed" resources to prevent families from falling into crises that lead to children needing to be placed in care in the first place.
Tulip Siddiq, the shadow minister for children and early years, said the pandemic had taken a "terrible toll" on vulnerable children: "The result is that many more children now need foster care and other support services, which have been cut to the bone in the last decade.
"Labour has been warning for months that there will be a huge rise in demand for children's services. The scale of this crisis is now starting to come to light, and it's not clear how the government plans to deal with it."
Marcus Rashford 'grateful' to PM for making U-turn on children's food vouchers
Javed Khan, chief executive of Barnardo's, said the pandemic had hit vulnerable families the hardest, with many reaching "crisis point".
"This has created a state of emergency, as more children than ever need a safe and loving foster family, while fewer adults are coming forward as potential foster carers. Today, there are hundreds of children who have been referred to Barnardo's and are waiting to be placed with a foster family," he said.
The charity's warning comes after a report last month by The Independent that social workers were bracing for a surge in referrals of vulnerable children upon the reopening of schools, because child abuse and neglect has been going unnoticed during the pandemic.
Anne Longfield, the children's commissioner for England, said resources would be needed for councils and schools to meet the needs of thousands of pupils facing heightened risk during the lockdown, which she warned could have a long-term impact on both their mental wellbeing and education.
Councillor Judith Blake, chair of the Local Government Association's children and young people board, said councils had been doing an "excellent" job ensuring that children have access to support despite the difficulties experienced during the coronavirus pandemic, but called for more support from central government.
She added: "The coronavirus crisis demonstrates how important it is that all partners work together to deliver the best for the most vulnerable children and families. It is therefore important that the government provides the long-term sustainable funding to ensure all children can find suitable, stable homes."
The government has been approached for comment.
Join our commenting forum
Join thought-provoking conversations, follow other Independent readers and see their replies