Coronavirus: Local lockdowns increase racial tensions and could cause 'divided nation', Sage experts warn
Warning was considered at meeting held hours before government announced lockdowns in northern England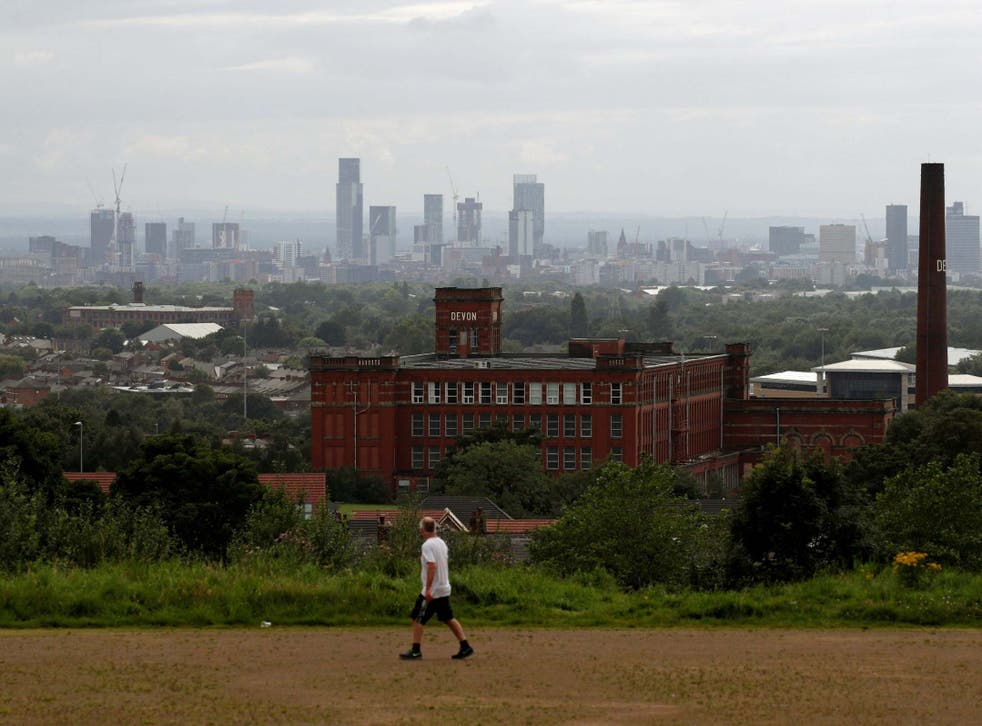 Local coronavirus lockdowns could increase racial tensions and lead to a "divided nation", scientific advisers have warned.
A sub-group of the Scientific Advisory Group for Emergencies (Sage) said minority ethnic communities were being stigmatised, and added: "This situation could be exploited by far and extreme right-wing groups."
The document was published on Friday but had been considered at a high-level meeting hours before tightened restrictions were announced for swathes of northern England on 30 July.
The health secretary, Matt Hancock, announced the "northern lockdown" on the eve of the Islamic festival of Eid al-Adha, sparking a frenzy on far-right social media networks as extremists blamed Muslims for spreading the coronavirus.
"Given the current epidemiological trend of transmission concentrations within Bame [black, Asian and minority ethnic] communities, there is the risk of racial stigmatisation and discrimination," said the statement by Sage's sub-group on local interventions, warning of "racial tensions and risks to social cohesion".
It said that minority ethnic communities were already more susceptible to the coronavirus because of "structural inequalities" and were also vulnerable to the effects of local restrictions.
The document said that local lockdowns could undermine perceptions of national unity against the virus, causing feelings of isolation, fear, anger and shame in affected areas.
Experts urged the government to stop using the term "lockdown" to describe such measures because it could "be seen to emphasise blame".
"Local emergency measures should be framed not as something that is done to people, but with and for them," they added.
The document said that local restrictions could damage trust in the government and undermine compliance with public health measures.
Matt Hancock announces restrictive measures for parts of northern England
It warned that "perceived inconsistency or unfairness in how and where restrictions are imposed could lead to social unrest and public disorder".
A previous SPI-B report that was considered on 2 July said that riots worse than those seen in 2011 could break out following the Black Lives Matter protests and anger at police.
The new assessment said risks of unrest were heightened in disadvantaged areas with historically difficult relations with the police, adding: "Resultant civil disorder may also feed and be exploited by extremist groups, especially where local outbreaks and subsequent restrictions are perceived to map onto Bame communities."
It noted that no major disorder occurred in Leicester, despite heightened local tensions, but said "other local areas may not react in the same way".
Experts said messaging that "clearly sets out how and when the restrictions will be lifted" would "enable adherence and increase motivation".
On Friday, the government announced that the ban on indoor mixing between households in areas of the northwest, Manchester, West Yorkshire and Lancashire would remain for a third week.
While venues including casinos, bowling alleys and conference halls across England reopen on Saturday following a two-week delay, they have not been allowed to in "northern lockdown" areas or Leicester.
The Department of Health said the latest evidence does not show a sufficient decrease in the rate of coronavirus cases, and that in some areas, including Oldham and Pendle, transmission was rising.
Life on the line: The Leicester street cut in half by lockdown

Show all 8
Officials said infection rates had fallen in Leicester, which in June saw the UK's first local lockdown, and that an update would be given next week following a review.
Health minister Edward Argar said: "I'd like to thank everyone in Greater Manchester, West Yorkshire, east Lancashire and Leicester for their continued patience in following these vital rules put in place to tackle the spread of the disease – I know it hasn't been easy.
"We will review the measures again next week as part of our ongoing surveillance and monitoring of the latest data.
"It is essential we all remain vigilant, and I urge everyone in these areas to continue to follow the rules."
Newark and Sherwood in Nottinghamshire have been designated "areas of concern" on the watchlist of local authority areas with above-average incidences of coronavirus.
A government spokesperson said: "We are very clear local restrictions are about keeping people safe, helping to prevent a second wave and have been guided by the latest data and scientific advice.
"This a team effort and everyone has a role to play and through strong community engagement and major boosts in testing, we want to see these necessary local restrictions removed as soon as possible."
Register for free to continue reading
Registration is a free and easy way to support our truly independent journalism
By registering, you will also enjoy limited access to Premium articles, exclusive newsletters, commenting, and virtual events with our leading journalists
Already have an account? sign in
Register for free to continue reading
Registration is a free and easy way to support our truly independent journalism
By registering, you will also enjoy limited access to Premium articles, exclusive newsletters, commenting, and virtual events with our leading journalists
Already have an account? sign in
Join our new commenting forum
Join thought-provoking conversations, follow other Independent readers and see their replies