Coronavirus: Every British adult could receive vaccine by Easter, government sources say
Army of health professionals would be seconded to give jab under Whitehall plans - but some suggest time frame is simply not possible
Colin Drury
Saturday 03 October 2020 11:29 Comments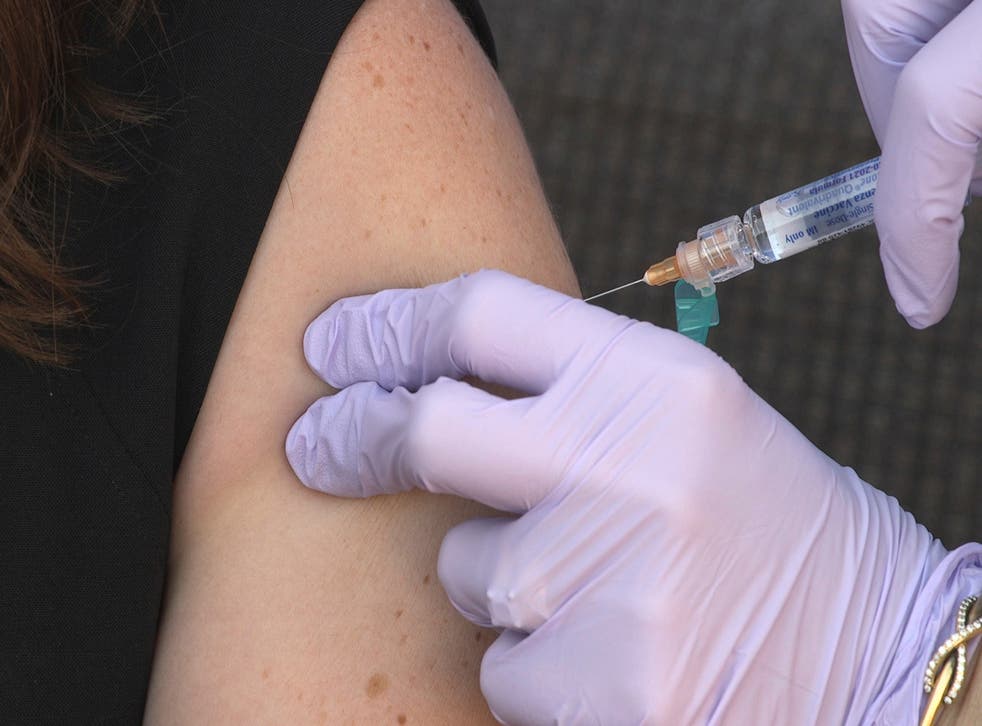 Every adult in the UK could receive a coronavirus vaccination as early as Easter under plans to roll out the jab at record speeds, new reports suggest.
Scientists working on an inoculation at Oxford University are hoping it will be ready and approved by the end of this year.
Once that is done, government officials believe they will be able to get the vaccine to all 53 million British adults in less than six months and potentially as quick as three.
The plans will see an army of midwives, nurses, physiotherapists and other health professionals seconded and trained up to give the jab, The Times reports. Drive-thru vaccine centres will be created with the military also called in to help.
"We are looking at closer to six months and it is likely to be far shorter than that," a government source told the newspaper.
Yet the optimism – sounded during an apparently anonymous briefing – is not universally felt.
A Royal Society report has already suggested it could take up to a year to successfully distribute a dose of any successful vaccine to the entire population.
Calculations show that, if the country's 53 million adults were all to be vaccinated with two doses within six months, it would mean 600,000 jabs being given every single day.
To do the same in three months would require 1.2 million doses a day – a logistical target that many believe is simply beyond the realms of the possible.
Should a more targeted roll out take place, it is thought care home residents and staff will be the first to receive the vaccine followed by those aged over 80 and NHS staff.
After that, it will be the over 65s, followed by younger adults deemed to be high risk.
The vaccination itself will most likely be that being developed at Oxford with pharmaceutical giant Astrazeneca but the roll-out scheme could be applied to any one of a number of potential candidates once proven successful.
Register for free to continue reading
Registration is a free and easy way to support our truly independent journalism
By registering, you will also enjoy limited access to Premium articles, exclusive newsletters, commenting, and virtual events with our leading journalists
Already have an account? sign in
Join our new commenting forum
Join thought-provoking conversations, follow other Independent readers and see their replies