Coroners must send bodies for scans rather than autopsies if religion demands they stay intact, High Court rules
The ruling is a landmark legal victory for the religious rights of Jews and Muslims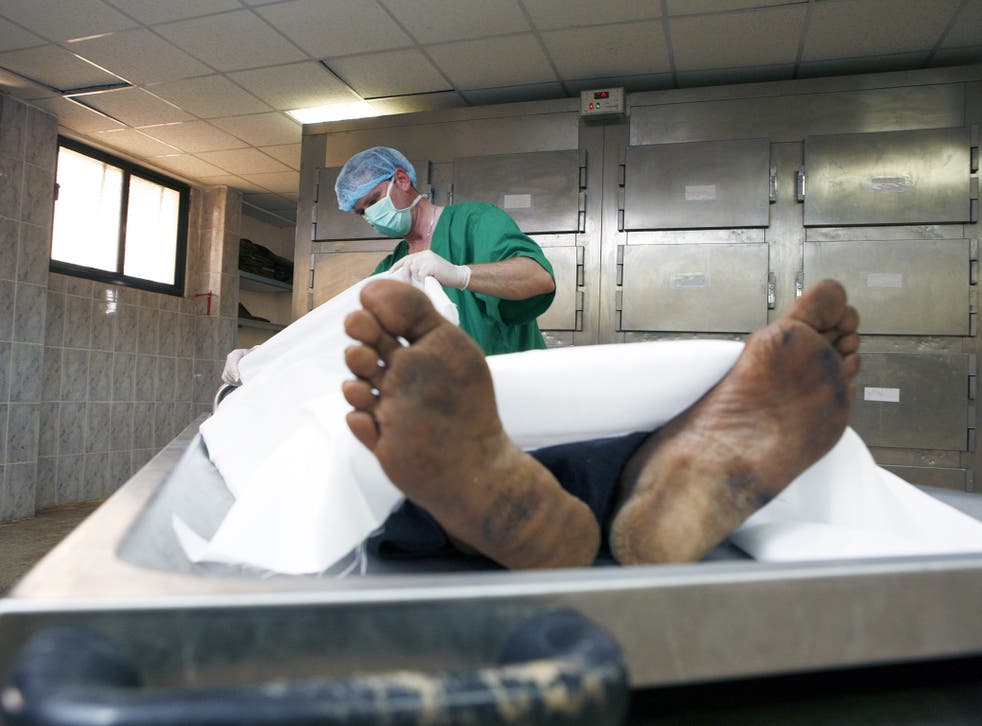 Coroners must send bodies for scans or blood tests rather than carry out invasive autopsies if the deceased's religion demands the corpse must stay intact, the High Court has ruled, in a landmark legal victory for the religious rights of Jews and Muslims.
The two communities celebrated after a judicial review hearing established a set of principles coroners must follow where families have expressed fundamental religious objections to full post-mortems. Muslims and Jews regard invasive autopsies, defined by one Jewish leader as "cutting open a body and removing internal organs" as the desecration of a body in religious law and to be avoided where possible.
Mr Justice Mitting described several rules that must from now in be followed - including that there is an "established religious tenet" an invasive autopsy should be avoided, a "realistic possibility" that a non-invasive autopsy, such as a CT scan or blood cultures, would establish cause of death, and that the coroner must still be able to carry out their legal obligation to establish cause of death to the best of their ability.
The non-invasive procedure should also be done "without imposing an additional cost burden on the coroner," the judge added.
Although two judges had already decided a scan should normally be permitted where required for religious reasons, the new ruling is the first time the court has established these principles in law.
The one-day final hearing of the case was the culmination of a judicial review taken out by the family of Serlotta Rotsztein, an elderly Orthodox Jew who passed away on 29 September last shortly after being admitted to the Royal Free Hospital in London.
Despite protestations from her family, Inner London coroner Mary Hassell ordered an invasive autopsy on the 86-year-old's body following conflicting medical opinion she received on the exact cause of Mrs Rotsztein's death.
Sam Grodzinski QC, representing the family, said Mrs Rotsztein would have been "horrified" at the coroner's decision which had caused "profound and unnecessary grief" to her family.
They also argued that the decision breached their human rights under Article 9 of the Human Rights Act regarding freedom of religion.
Can Jeginsu, representing the defendant, said as Inner London coroner Ms Hassell is constantly under severe pressures due to dealing with a caseload of around 20 deaths a day that often restricted her access to all necessary information surrounding the deceased's circumstances.
Mr Justice Mitting said it was "unreasonable to expect perfection" from coroners deaing with these kinds of cases but concluded that Ms Hassell had made a "flawed" decision in this instance as he had expected her to make "a correct legal approach".
Trevor Asserson, the solicitor representing the Rotsztein family, said: "I'm delighted that the judge vindicated the position which the family had taken. This is an important decision, in particular for the religious rights of Muslims and Jews in this country."
Rabbi Asher Gratt, spokesman for the strictly Orthodox Adath Yisroel Burial Society, said: "People in our community who until now have been living in fear can as a result of this landmark ruling breathe a sigh of relief. Justice has prevailed."
How the ruling began: The Serlotta Rotsztein case
Serlotta Rotsztein, from Golders Green, north London, passed away on 29 September last year at the Royal Free Hospital. She was 86 and had a history of heart disease. Inner London Senior Coroner Mary Hassell ordered an invasive autopsy due to receiving conflicting medical opinion on the exact nature of her death, whether it was a heart attack or septic shock, despite protests from her five children that the procedure was against their mother's religious beliefs. The family subsequently took out an emergency injunction at the High Court halting the autopsy.
Instead a scan was carried out at the John Radcliffe Hospital in Oxford and the cause of death accurately established. Mrs Rotsztein's funeral was then held on 3 October. The family further challenged Ms Hassell in the Administrative Court over her refusal to adhere to new coroner guidelines which allow body scans "where appropriate" in religious circumstances, which eventually led to the new ruling by Mr Justice Mitting.