Councils condemned after illegally placing homeless families in damp, infested accommodation
Local Government and Social Care Ombudsman says local authorities unlawfully housing people in poorly maintained B&Bs for longer than six-week limit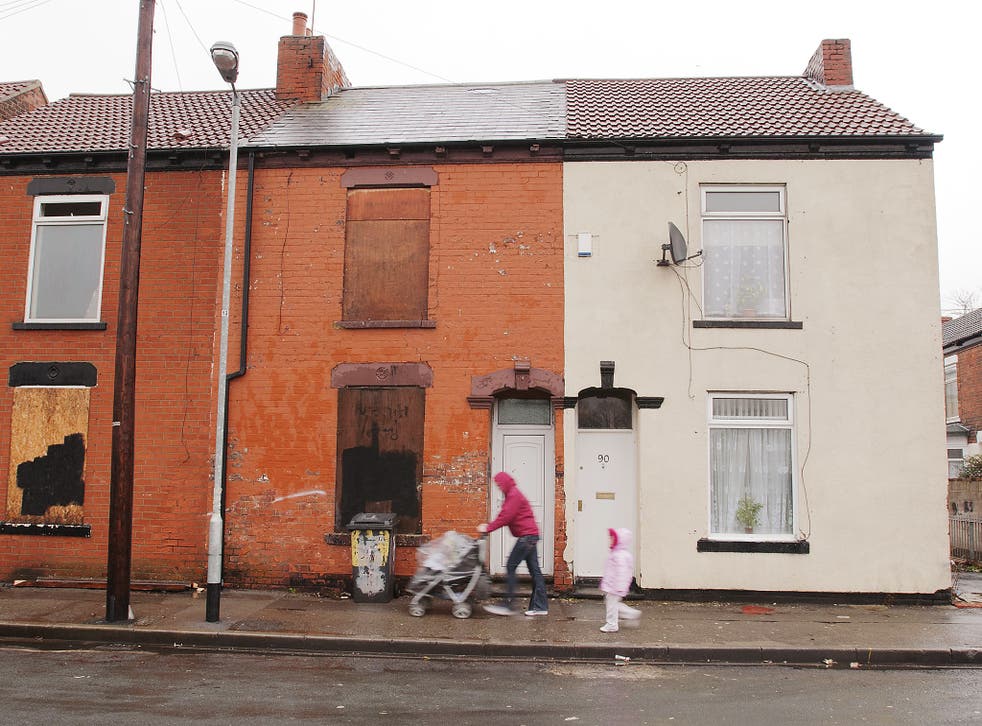 Councils have been condemned for illegally placing homeless families in "simply unacceptable" accommodation amid soaring levels of homelessness.
The Local Government and Social Care Ombudsman said there were too many cases where councils were acting unlawfully by placing homeless households in poorly maintained bed and breakfast accommodation for "far too long".
Many families have been stuck in emergency accommodation for significantly longer than the six-week legal limit – some for more than two years. A growing number are having to stay in conditions where damp or infestation is a problem, often affecting their physical and mental health, the report states.
The ombudsman highlights that many of the complaints are from people who might never have anticipated being made homeless, but who have been forced to call on their local council's help by the increasing unaffordability of private tenancies.
In a report in 2013, it said it had routinely found councils exceeding the maximum time limits for placing families and young people in bed and breakfasts, and highlighted the "devastating" impact this had on individual lives.
Since that time, it says the situation has remained "disappointingly familiar", with the problems – which were previously mainly in London – now having spread to other parts of England such as Sussex, Kent and Northamptonshire.
It comes as the number of households in temporary accommodation across England has surged by 65 per cent since 2010, with local authorities having accepted 15,290 households as being statutorily homeless between 1 July and 30 September — up 6 per cent from 14,390 on the previous quarter.
Recent research shows nearly 130,000 children in Britain will wake up homeless and in temporary accommodation this Christmas as child homelessness reaches a 10-year high, with an additional 8,000 children spending the festive period in temporary accommodation such as B&Bs and hostels.
The ombudsman said it currently receives around 450 complaints and enquiries about councils' homelessness services each year, and of those it investigates, it upholds approximately 70 per cent — which is significantly higher than the 53 per cent upheld for all other investigations.
Michael King, Local Government and Social Care Ombudsman, said the findings showed many pre-conceived ideas about the people affected by homelessness "simply no longer ring true", describing a shift towards more people in professions such as nursing being affected.
Shelter - Homeless this Christmas

Show all 8
He added: "Many of these families are being placed in poor quality accommodation, for periods significantly longer than the six-week legal limit. And we're seeing signs the problems are growing more acute, particularly with an increase in the length of time families are having to stay in temporary accommodation.
"More worrying still, we are finding that many families are not being told of their review rights when placed in unsuitable accommodation, so they have no information on how to challenge the decision and improve their circumstances."
In response to the findings, Melanie Onn, Labour's Shadow Housing Minister, said: "Thousands of children are left in bed and breakfasts for more than the legal six week limit, due to the Government's failure to build enough affordable homes.
"Temporary accommodation is no place to raise a family, but unfortunately it is reality for an increasing number of people as homelessness continues to grow under the Tories. Ministers must back Labour's national plan to end the homelessness crisis."
Liberal Democrat local communities spokesperson Wera Hobhouse echoed her concerns, saying: "This shocking report shows the housing crisis is pushing thousands families into homelessness right across the country.
"Homelessness is continuing to rise but still the Government is failing to act. In Theresa May's Britain, nurses are not only being forced to go to food banks but some are becoming homeless too.
"We urgently need to see more investment in social housing, and stronger protections to prevent families being evicted by heartless landlords."
Cllr Martin Tett, the Local Government Association's (LGA) housing spokesman, said the research demonstrated the "immense pressures" faced by councils in the face of housing becoming increasingly unaffordable.
"This research demonstrates that housing is becoming more and more unaffordable, and that urgent measures are needed to tackle our national shortage of affordable homes," he said.
"Councils are facing immense pressures when it comes to temporary accommodation, having to house the equivalent of an extra secondary school's worth of homeless children every month, and the cost of providing temporary accommodation has trebled in the last three years," he said.
"Local authorities do all they can to place people in the best accommodation available, but the reality is that with limited housing options, councils often find themselves having to extend stays in temporary accommodation, as the only alternative is that families and individuals find themselves out on the streets."
Cllr Tett said that with limited housing stock and a £5.8bn overall funding shortfall by 2020, councils were doing "all they can" to prevent homelessness from happening in the first place, but said they need more funding and resources from central government.
UK news in pictures

Show all 50
A spokesperson for the Department for Communities and Local Government said: "Tackling homelessness is a complex issue with no single solution, but we are determined to help the most vulnerable in society.
"That's why we are providing over £1bn up to 2020 to prevent and reduce all forms of homelessness and rough sleeping. We are also bringing in the Homelessness Reduction Act - the most ambitious legislation in decades that will mean people get the support they need earlier.
"Councils have a duty to provide safe, secure and suitable temporary accommodation."
Register for free to continue reading
Registration is a free and easy way to support our truly independent journalism
By registering, you will also enjoy limited access to Premium articles, exclusive newsletters, commenting, and virtual events with our leading journalists
Already have an account? sign in
Register for free to continue reading
Registration is a free and easy way to support our truly independent journalism
By registering, you will also enjoy limited access to Premium articles, exclusive newsletters, commenting, and virtual events with our leading journalists
Already have an account? sign in
Join our new commenting forum
Join thought-provoking conversations, follow other Independent readers and see their replies