Council house tenants' rents 'rise four times quicker than average wages'
Sharp rises in council rents have combined with high private rents and stagnant wages to drive up housing benefit bill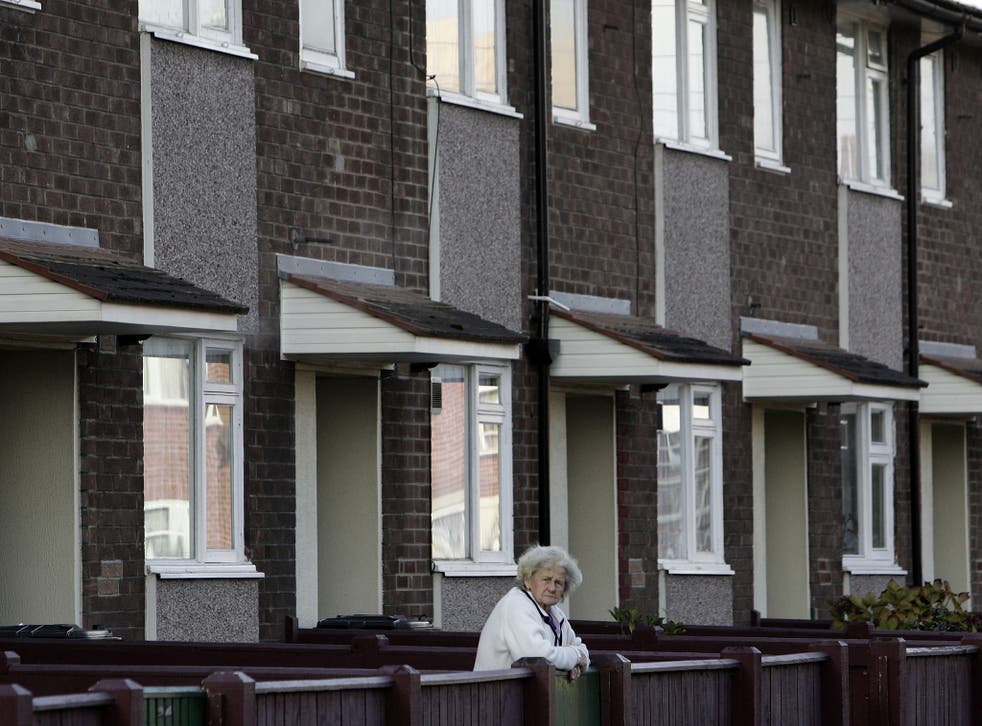 Council house tenants have seen their rents rise four times quicker than average wages in the past five years, outstripping even the private sector and putting greater pressure on the country's welfare bill.
The average weekly rent for a council house in England rose by 27 per cent between 2010-11 and 2014-15, up from £67.83 to £85.89 per week – an increase of £939 in annual rent – data from the Department for Communities and Local Government shows,
This was roughly four times faster than wage growth, with average weekly earnings in Great Britain rising barely 6 per cent over the same timeframe. It has also been more than 50 per cent faster than the rise in council rents during the previous five-year period. Between April 2010 and March 2015, private rents grew by 11.5 per cent on average, less than half as quickly as council rents.
Since most council tenants receive housing benefit, sharp rises in council rents have combined with high private rents and stagnant wages to drive up the country's housing benefit bill.
According to the figures, 39 councils increased their rents by more than 30 per cent in five years, out of the 166 English councils that provided council housing throughout this period. The most rapid increase was in Redditch, Worcestershire, where rents rose by almost 60 per cent over five years, so that the average council rent was £1,960 a year more expensive in March 2015 than it had been in April 2010.
The second highest was South Holland in Lincolnshire, where rents rose by 46 per cent, or £1,400 annually.
A spokesman for Redditch Borough Council disputed the Government's figures, insisting that rents there had instead risen by a quarter over five years. South Holland District Council did not dispute the official figures.
UK news in pictures

Show all 50
John Healey, Labour's shadow housing minister, said: "The real problem in our society has been wages flat-lining while costs are rising. Rent increases have part of the pressure put in ordinary families' budgets.
"The Government has redefined the word 'affordable'. For a council tenant, it used to mean half the open market rent. Now it's 80 per cent of market rents. The risk for people is that what are designed to be affordable rented homes becomes harder and harder to afford."
Last summer, the Chancellor, George Osborne, announced an enforced 1 per cent annual cut in council and housing association rents for four years, effectively passing the financial burden back to housing providers.
However, the social housing sector is warning that this will create financial problems and threaten investment, while not benefiting the renters.
A spokesman for the Local Government Association, which represents councils, said: "Council tenants pay the lowest rents across all housing providers.
"Proposals to reduce rents for tenants in social housing by 1 per cent a year will cost councils £2.2bn in planned rental income used to build new homes and improve and maintain social housing stock.
"It is right that rents are kept as low as possible but, with around 70 per cent of council tenants receiving housing benefit, the rent decrease will not impact them directly.
"Giving local government the powers it needs to build new homes would have more impact on affordability than reducing social housing rents."
A spokesman for the Department for Communities and Local Government said that social rents had risen more than twice as fast as private rents since 2010.
"That's why we're cutting social rents, to protect tenants from rising costs and provide a fairer deal for taxpayers."
Register for free to continue reading
Registration is a free and easy way to support our truly independent journalism
By registering, you will also enjoy limited access to Premium articles, exclusive newsletters, commenting, and virtual events with our leading journalists
Already have an account? sign in
Register for free to continue reading
Registration is a free and easy way to support our truly independent journalism
By registering, you will also enjoy limited access to Premium articles, exclusive newsletters, commenting, and virtual events with our leading journalists
Already have an account? sign in
Join our new commenting forum
Join thought-provoking conversations, follow other Independent readers and see their replies