Council shuts down five-year-old girl's lemonade stand and fines her £150
Four enforcement officers tell youngster to close drink stall just 30 minutes after it opened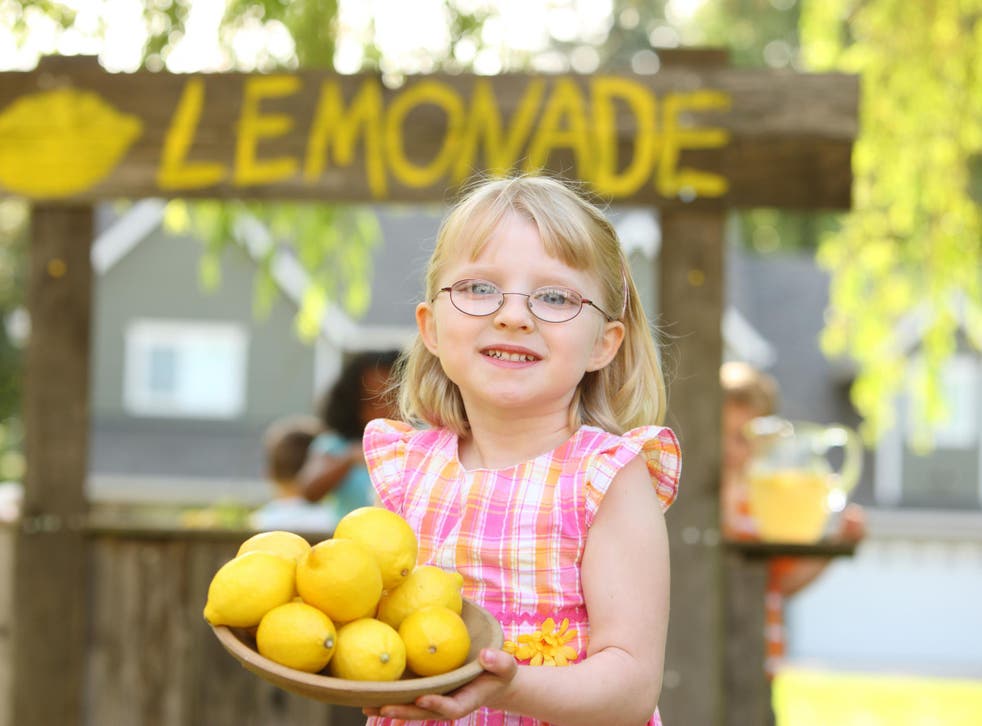 A five-year-old girl was left in tears after she was fined £150 for setting up a lemonade stand in east London.
Andre Spicer's daughter decided to sell cups of lemonade at the end of her street in Mile End, as hundreds of people were attending Lovebox festival in nearby Victoria Park.
But within 30 minutes of setting up, four council enforcement officers approached her table and read from a legal letter informing her that, because she didn't have a trading permit, she would be fined £150.
The father and daughter duo quickly packed up the stand and went home.
Writing about the incident in The Telegraph, Mr Spicer said: "I'm a professor in a business school, so I probably should have known some kind of permit was required. But this was a five-year-old kid selling lemonade. She wasn't exactly a public safety hazard."
Following the exchange, his daughter "sobbed all the way home".
She told him: "I've done a bad thing."
Though he offered to get her a permit and open a stall on another day, his daughter said it was "too scary".
Mr Spicer relayed the incident to his friends and family, including his Chicago-based cousin, who said if something like that happened in America, it would be a "national scandal".
The university professor said: "Now, after Lemonadegate, as I contemplate the long school holidays which lay ahead, I'm even more confused about how to entertain our children. Setting up a lemonade stand is obviously far too risky."
Tower Hamlets council have withdrawn the fine and apologised.
A council spokesman said: "We are very sorry that this has happened. We expect our enforcement officers to show common sense and to use their powers sensibly.
"This clearly did not happen. The fine will be cancelled immediately and we have contacted Professor Spicer and his daughter to apologise."
Join our new commenting forum
Join thought-provoking conversations, follow other Independent readers and see their replies