Third of councils fear they will be unable to deliver lifeline services, risking 'substantial human cost'
Local authorities overwhelmed by 'unprecedented demand' believe they will be unable to fulfil legal duty to constituents by 2022/23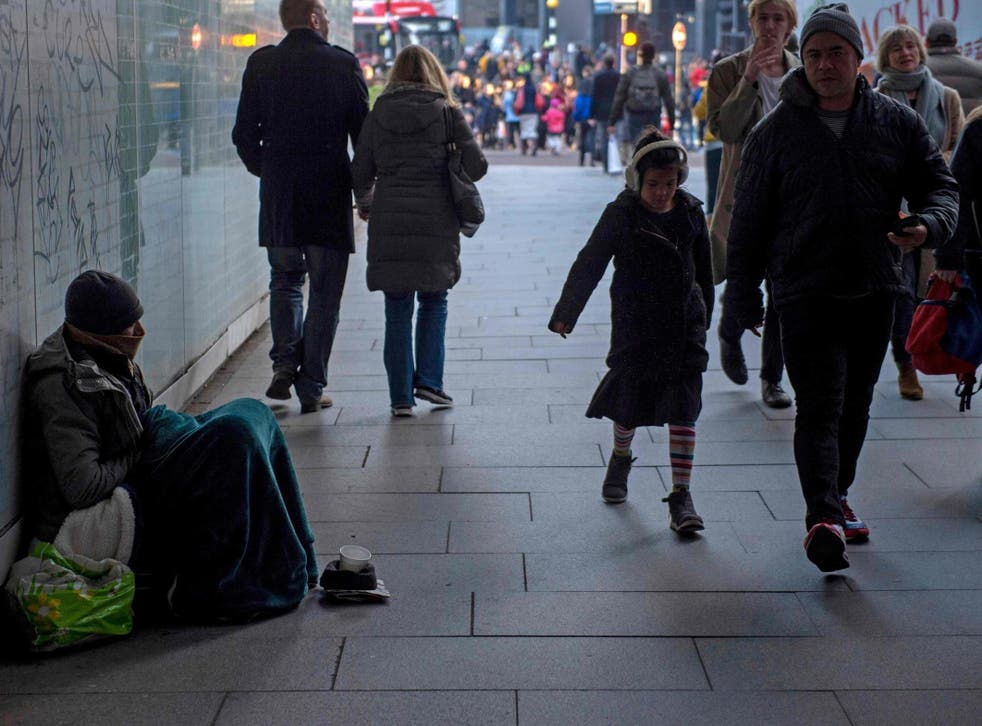 Funding for local government has faced such deep cuts that one third of councils fear they will have run out of money to provide lifeline services like adult social care, protecting children and preventing homelessness, by the next scheduled general election, a survey has found.
Cash-strapped councils in England and Wales left "completely in the dark" by government are being overwhelmed by unprecedented demand for services and are being forced to make budget cuts mid-way through the financial year in an attempt to balance the books, a report by the Local Government Association (LGA) said.
But councils are "ultimately responsible for managing their own resources", a Ministry of Housing, Communities & Local Government (MHCLG) spokesperson said, despite experts roundly condemning the findings and calling for action from the future prime minister.
In light of rising demand for services, the LGA estimated that English councils face a funding gap of more than £3bn next year, up to £8bn by 2025, while Brexit uncertainty means the government's three-year Spending Review will likely be abandoned for a one-year programme despite being "make or break" for local authorities.
Of the 141 councils reached, one in three predict that by 2022/3 they wil be unable to carry out basic legal duties of care towards constituents, with that number rising to two thirds by 2024/5.
"These are disturbing findings because we all benefit from council services such as refuse collection, but if you need social care this report is positively frightening," said director of Age UK and co-chair of Care and Support Alliance, Caroline Abrahams.
"The cautious optimism among local councils we saw last year appears to have died.
"The endless wait for the government to produce a care green paper throws the spotlight back on the situation in local areas, which is certainly no better & in some respects, such as workforce availability, worse than a year ago.
"Meanwhile demand for care continues to rise among disabled people of working age and older people too."
By 2020, after more than a decade of austerity measures, councils will have lost 60p for every £1 they previously had from central government to run local services in 2010.
"If the Government fails to adequately fund local government there is a real risk to the future financial viability of some services and councils," said LGA chairman Lord Porter.
"Councils would normally have started their budget-setting planning process but remain completely in the dark about how much funding they will have next year."
Charities in some of the other sectors affected by the LGA's findings voiced great concern.
"This news is deeply worrying for people struggling with substance use problems," said Oliver Standing, director of Collective Voice, the national alliance of drug and alcohol treatment providers.
Francesca Martinez says the government has 'blood on its hands' over austerity-related deaths
"Drug and alcohol treatment, alongside wider recovery services, has a transformative power that helps over 250,000 people every year change their lives for the better, reconnect with family and friends, enter volunteering or employment and become active members of their communities.
"Treatment services have already faced significant challenge with the reduction in the public health grant, and cuts of over 50 percent in some areas. We must not forget that for citizens in the greatest need treatment is a literally life-saving intervention."
As well as the "substantial human cost which would result from further degradation" of the UK's drug services, effective treatment also helps to save money in NHS, police, social care and children's services' budgets, Mr Standing said.
In Britain, an estimated 70 people die in drug-related deaths every week, while Public Health England asserts that every £1 invested in treatment returns £4 to the government, rising to £21 over a period of 10 years.
Meanwhile, the homelessness crisis shows little sign of exacerbating, with a 2 per cent decrease reported in the government's annual rough sleeping count barely denting the 165 per cent rise from 2010.
Homeless charity St Mungo's chief executive, Howard Sinclair, said: "Councils have a crucial role to play in preventing and reducing homelessness and rough sleeping, but years of cuts have left them struggling to tackle rising homelessness with fewer and fewer resources.
"The human cost of these cuts is all too real. The people we work with – many struggling with poor mental health, substance use or domestic violence – are often being left with no option but to sleep rough.
"With nearly 600 people dying on our streets or while homeless in a year, this really is a matter of life and death.
"The Government must use this year's Spending Review to put the money back and to turn the tide of rising homelessness. It can only do this by committing to a programme of guaranteed, long-term funding, so that everyone can find and keep a home for good."
A DHCLG spokesperson acknowledged that "councils are a vital link to meet the needs of residents".
Homeless asylum seeker Craig Pedzai fears deportation back to Zimbabwe after almost five year wait
"That's why we're providing local authorities with access to £46.4 billion this year – a real terms increase – including extra funding to support some of our most vulnerable groups," the spokesperson said.
"Ultimately councils are responsible for managing their own resources and we are working with local government to develop a funding system for the future."
Labour's shadow communities and local government secretary, Andrew Gwynne, said a decade of austerity had already eroded vital services protecting the most vulnerable in society.
"This failing government has neglected our communities and is ignoring the calls to properly fund our public services," he said.
"This will be the legacy of the Tories and their coalition with the Lib Dems – a decade of neglect."
The LGA and charities across the board urged the future prime minister to prioritise funding for local councils in the next Spending Review.
"Securing the financial sustainability of local government must be the top priority for the next prime minister," said Lord Porter of LGA.
"Urgent guarantees are needed that councils will have the funding they need to ensure our vital public services survive the uncertainty ahead."
Age UK's Caroline Abrahams said pressure was growing on the government to act. "Our new prime minister is not going to be able to kick the can any further down the road," she said.
"Whoever he is, he should seize the opportunity to put care on a sustainable path to the future, starting with an injection of emergency funding to arrest any further decline."
Join our new commenting forum
Join thought-provoking conversations, follow other Independent readers and see their replies