Council will investigate why children were removed from Rotherham foster family who were Ukip members after Michael Gove and Ed Miliband weigh in to row
John Fahey
,
Daniel Bentley
Saturday 24 November 2012 13:46 Comments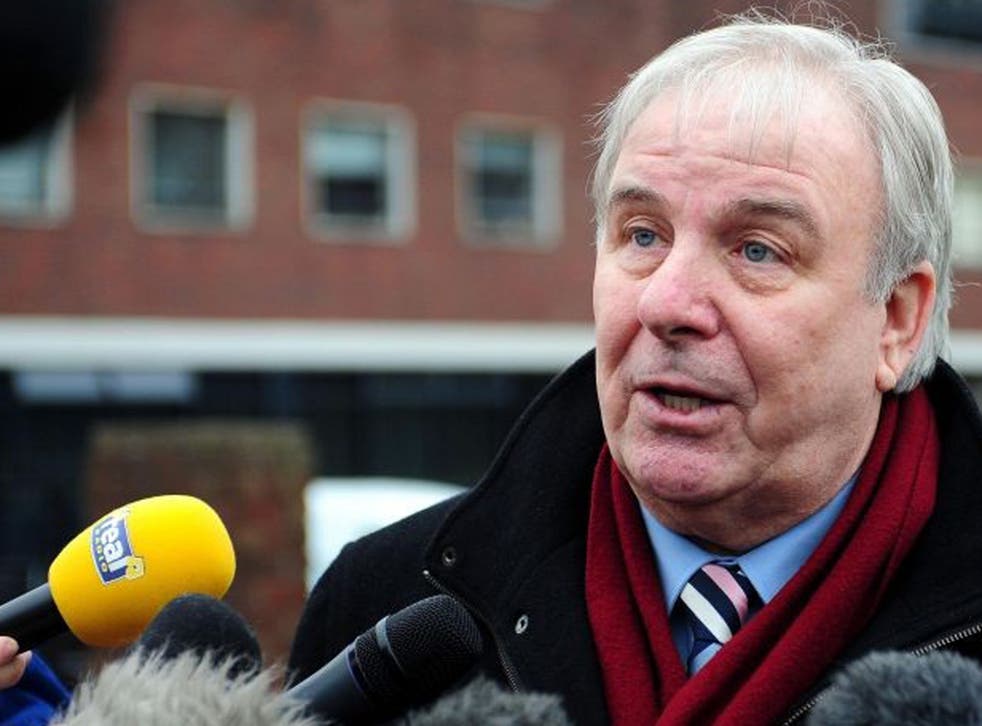 A council that removed three children from the care of foster parents who are members of Ukip is to hold an investigation into the decision, it said today.
Roger Stone, leader of Rotherham Metropolitan Borough Council, announced the investigation after the Labour-run authority came under mounting condemnation from political leaders including Education Secretary Michael Gove and Labour leader Ed Miliband.
The three youngsters - European migrants - were happy with the couple and there was no question mark over the care they were providing.
But the children were removed from them after social workers discovered their membership of the right-wing party which wants withdrawal from the European Union.
Mr Stone said: "We are going to investigate to make sure everything has been done professionally.
"If the professionals give advice, we take it.
"We are going to investigate - we always would if somebody complains."
Mr Stone added: "We are looking to make sure all the correct procedures were carried out before the decision was made.
"There is no policy, as has been implied, that if you are a British National Party member you can't foster children."
Mr Gove said social workers had made "the wrong decision in the wrong way for the wrong reasons" and that he would be personally investigating and exploring steps to "deal with" the situation.
The politician, who heads the Government department responsible for children's services and who was himself adopted as a child, accused Rotherham of sending out a "dreadful signal".
"Rotherham council have made the wrong decision in the wrong way for the wrong reasons," he said.
"Rotherham's reasons for denying this family the chance to foster are indefensible.
"The ideology behind their decision is actively harmful to children. We should not allow considerations of ethnic or cultural background to prevent children being placed with loving and stable families.
"We need more parents to foster, and many more to adopt.
"Any council which decides that supporting a mainstream UK political party disbars an individual from looking after children in care is sending a dreadful signal that will only decrease the number of loving homes available to children in need.
"I will be investigating just how this decision came to be made and what steps we need to take to deal with this situation."
Speaking in Middlesbrough ahead of Thursday's by-election, Mr Miliband said: "Being a member of Ukip should not be a bar to adopting or fostering children.
"We need an urgent investigation by Rotherham Council into the circumstances of this case.
"I don't know all the facts of this case but I am clear, what matters is children in Rotherham and elsewhere, and being a member of a political party like Ukip should not be a bar to fostering children.
"We need to find out the facts and the council urgently needs to get to the bottom of exactly what happened.
"The couple concerned are making extremely serious claims, very disturbing claims.
"Right-thinking people across the country will think there are thousands of children who need to be looked after, who need fostering, we shouldn't have the situation where membership of a party like Ukip excludes you from doing that.
"We need loving homes for children across the country.
"That can come in different forms, it's not about what political party you are a member of."
The youngsters were removed from the couple, who have not been identified publicly, because social workers were concerned about their "cultural and ethnic needs".
The South Yorkshire foster parents claimed a social worker told them Ukip - which
also campaigns for tougher immigration controls - was "racist".
Ukip leader Nigel Farage called for resignations over what he said was an "appalling" decision.
Accusing the council of bigotry, he said he felt: "Very upset and very angry, particularly for the couple involved, who have been fostering for many years and are very decent people, and the awful shock to them of having these children removed, not to mention the upset to the children themselves.
"Politically, I'm afraid not surprised at all.
"This is typical of the kind of bigotry we get from the Labour Party and from Labour controlled councils.
"It was the Labour government that opened the doors to uncontrolled mass immigration into this country on a scale that we have never seen in the history of the island.
"And then anybody who tries to discuss or debate the issue is written off as being racist."
Mr Farage appealed to voters in Rotherham, where there is a by-election next Thursday to replace Denis MacShane, who resigned over an expenses row, to make their views known at the ballot box.
Joyce Thacker, the council's strategic director of children and young people's services, said the decision to remove the children was taken after consultation with lawyers.
Asked what the specific problem was with the couple being Ukip members, Mrs Thacker told BBC Breakfast: "We have to think about the clear statements on ending multi-culturalism for example.
"These children are from EU migrant backgrounds and Ukip has very clear statements on ending multiculturalism, not having that going forward, and I have to think about how sensitive I am being to those children."
She added that there was no issue about the quality of care the couple provided and said she would co-operate with any investigation.
PA
Register for free to continue reading
Registration is a free and easy way to support our truly independent journalism
By registering, you will also enjoy limited access to Premium articles, exclusive newsletters, commenting, and virtual events with our leading journalists
Already have an account? sign in
Join our new commenting forum
Join thought-provoking conversations, follow other Independent readers and see their replies