Councils are ignoring legal duty and turning away desperate homeless teenagers, charity says
Local authorities are required by law to take at-risk children into care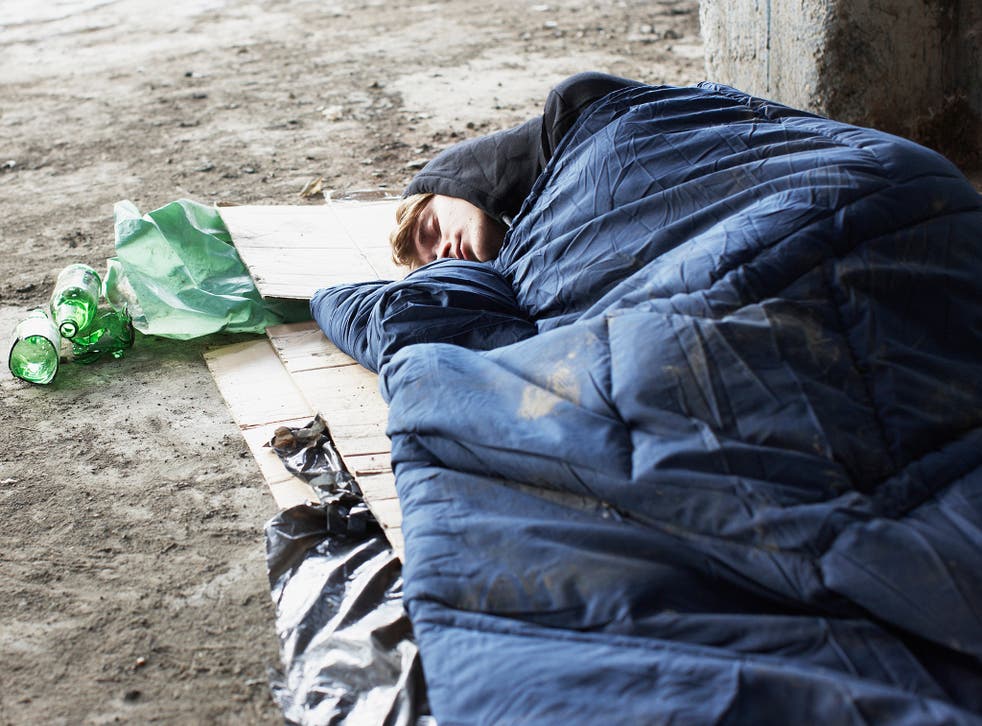 Councils are failing in their legal duty to care for homeless children who come to them for help, a charity has warned.
It is against the law for local authorities not to help children who may be at risk of ending up on the streets, yet teenagers have reportedly been turned away without being assessed.
Andrew Radford, the director of the charity Coram Voice, said councils "often" tell children simply to go back to families from which they have fled as a result of "violence, abuse or family breakdown".
And the charity said that many children who claim they will get by on their own staying with friends "are actually sleeping on night buses, with strangers or in drug dens".
Coram Voice said it had helped more than 200 children in the past year alone to challenge council decision that it is claimed led to them becoming homeless.
The charity has also released a report in which the experiences of 40 of these children have been detailed, called "The Door is Closed".
Dan Rosenberg, a public law solicitor who worked with some of the teenagers, said: "The general attitude towards these children who are suffering obvious maltreatment is 'go home, and stop bothering us'.
"There are child protection failures on a grand scale, and it's not just limited to sexual abuse.
"Some local authorities are challenged over and over again - they know what the law is, and they know what they should be doing but deliberately don't do it.
"They only start to engage when they get a legal challenge."
Coram Voice Director Andrew Radford said: "We meet far too many children who have been forced to leave their homes, normally because of violence, or abuse or family breakdown.
"They have asked their local authority children's services departments for help, but they get turned away and end up homeless."
Under the Children's Act, local authority Children's Services units have an obligation to assess every child who is homeless or at risk of immediate homelessness. The child should be accommodated while the assessment takes place and, in most cases, should then be taken into care.
In pictures: Homeless Veterans appeal

Show all 31
A spokesperson for the Local Government Association (LGA) told the BBC that children's social care was "one of the biggest challenges" faced by councils.
A statement said that councils put "a strong emphasis on preventing homelessness occurring in the first place", but admitted there were "real difficulties" with emergency care for children because of "a shortage of housing, funding cuts and record numbers entering the care system".
Register for free to continue reading
Registration is a free and easy way to support our truly independent journalism
By registering, you will also enjoy limited access to Premium articles, exclusive newsletters, commenting, and virtual events with our leading journalists
Already have an account? sign in
Register for free to continue reading
Registration is a free and easy way to support our truly independent journalism
By registering, you will also enjoy limited access to Premium articles, exclusive newsletters, commenting, and virtual events with our leading journalists
Already have an account? sign in
Join our new commenting forum
Join thought-provoking conversations, follow other Independent readers and see their replies