Couple cooking lunch open can of tomatoes to find dead lizard inside
Sanam Hussain was cooking a curry for her husband and 15-month-old son when she found the critter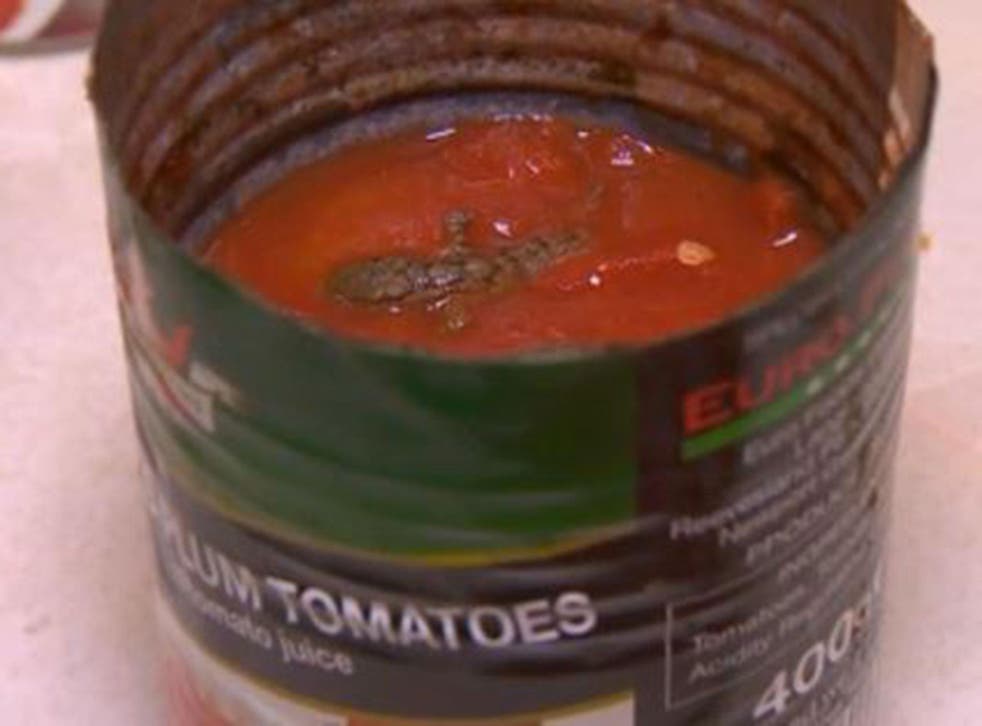 A couple in Birmingham were making lunch when they found the surprise addition of a dead lizard in a can of tomatoes.
Muhammad Hussain and his wife Sanam discovered the critter had managed to get into the can that Mrs Hussain had been using to cook a curry.
Mr Hussain was alerted to the presence of the lizard when he heard his wife screaming as she made lunch
He told the BBC: "My wife was making lunch for me and our 15-month-old son. When she opened the can, she saw something and screamed at me to come through.
Mr Hussain originally believed that the little animal was a worm at first, before he fished it out with a knife, according to The Guardian.
He added: "We are really worried about food poisoning."
The rarest animals in the world

Show all 23
Mr Hussain said that he and his wife had already eaten seven of the 12 cans he had bought at Masala Bazaar, an Asian supermarket in Birmingham.
Euro Foods, which owns the supermarket, have confirmed they are now investigating how the lizard managed to get into the can of tomatoes and had contacted its Italian supplier.
A spokesperson for Euro Foods told The Independent: "We were obviously very shocked to hear about the incident.
"I think we have been put off tinned tomatoes for life," Mr Hussain told the Daily Star.
"We have got in touch with the company in Italy to find out what has happened and we have contacted the couple and taken the can and lizard. In the meantime we have removed the other products from our shelves."
"Once we have investigated, we will put in controls to stop this happening again."
Register for free to continue reading
Registration is a free and easy way to support our truly independent journalism
By registering, you will also enjoy limited access to Premium articles, exclusive newsletters, commenting, and virtual events with our leading journalists
Already have an account? sign in
Join our new commenting forum
Join thought-provoking conversations, follow other Independent readers and see their replies