Couple get married in Britain's first Scientology wedding
Scientologists Louisa Hodkin and Alessandro Calcioli won a landmark legal battle to have the Church of Scientology recognised as a "place of meeting for religious worship"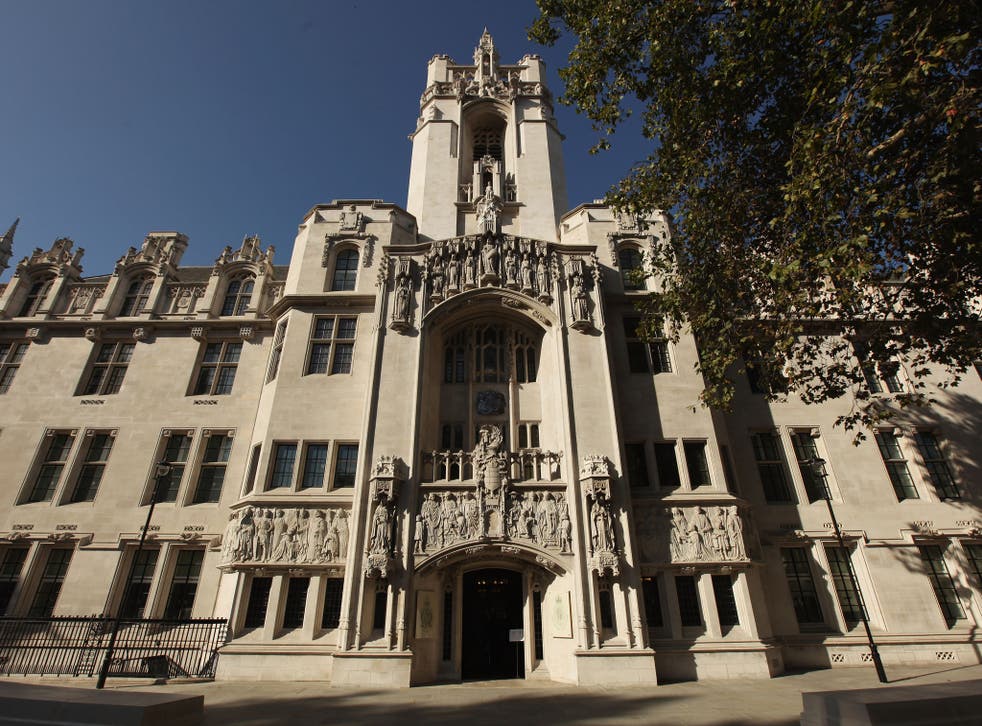 A Scientology couple who won a landmark Supreme Court case to allow their wedding to be held in one of the controversial group's chapels got married on Sunday.
Louisa Hodkin and Alessandro Calcioli, both 25, declared that their "happy day" was the culmination of a "long, five-year battle to achieve a simple freedom - the right to marry in our own church". It was the first wedding in a Scientology chapel in England.
The judges' ruling in December said that the chapel should be registered as a place where marriages could take place because "Scientology comes within the meaning of a religion" – a decision that could have significant ramifications as religions can seek charitable status and tax exemptions.
A government source said at the time that the ruling could "open the floodgates" to other groups claiming to be religions for tax purposes.
The Church, founded by American science fiction writer L Ron Hubbard, said on Sunday that this would be "the first of many weddings" and that people living overseas were planning to come to London to get married.
The couple, from East Grinstead, where Scientology's UK headquarters are based, said in a statement that "all weddings should be magical and momentous for the couple concerned".
"But we are conscious that ours, as the first for our religion in England, has its own place in history," they said.
"It has been a long, five-year battle to achieve a simple freedom - the right to marry in our own church with a service in accordance with the rites and customs of our religion and surrounded by our friends and family.
"We are pleased and proud that our victory brings to an end inequality and unfairness, not just for Scientologists, but for people of all faiths - because the Supreme Court have now provided a definitive description of what a religion is, which had not existed before in English law.
"We would like to thank everyone who has sent us their good wishes. We are naturally extremely excited."
Prior to the court case, the registrar general of births, deaths and marriages had refused to register the London Church Chapel for the solemnisation of marriages under the 1855 Places of Worship Registration Act - because it was not a place for "religious worship" as Scientology does not believe in a supreme deity. The Supreme Court's ruling said religions did not necessarily need to believe in a god-like figure.
The Church of Scientology – dismissed by some as a money-making cult – said it was "delighted" that the couple were able to marry in "their church in front of their family and fellow parishioners".
"They have paved the way for other Scientologist couples," it said in a statement. "We extend our congratulations to the happy couple and wish them well in their future life together. This is an historic day for religious equality and freedom for all in the UK."
A spokesman declined to comment about the church's intentions over its charitable status, saying Sunday was "all about celebrating a wedding and we're not thinking beyond that right now".
"However I have no doubt that this is the first of many weddings! I know of several queuing up already," he said. "I've even heard of people overseas wanting to come back to London to be married in the London chapel."
David Hodkin, the bride's brother, was married at the Church of Scientology in Edinburgh, after Scientology ministers were authorised to perform wedding ceremonies by the Scottish registrar general in 2007.
Register for free to continue reading
Registration is a free and easy way to support our truly independent journalism
By registering, you will also enjoy limited access to Premium articles, exclusive newsletters, commenting, and virtual events with our leading journalists
Already have an account? sign in
Register for free to continue reading
Registration is a free and easy way to support our truly independent journalism
By registering, you will also enjoy limited access to Premium articles, exclusive newsletters, commenting, and virtual events with our leading journalists
Already have an account? sign in