Court rule changes 'may drive innocent defendants into making guilty pleas'
Draft guidelines by the Sentencing Council could result in up to 4,000 more prisoners a year being jailed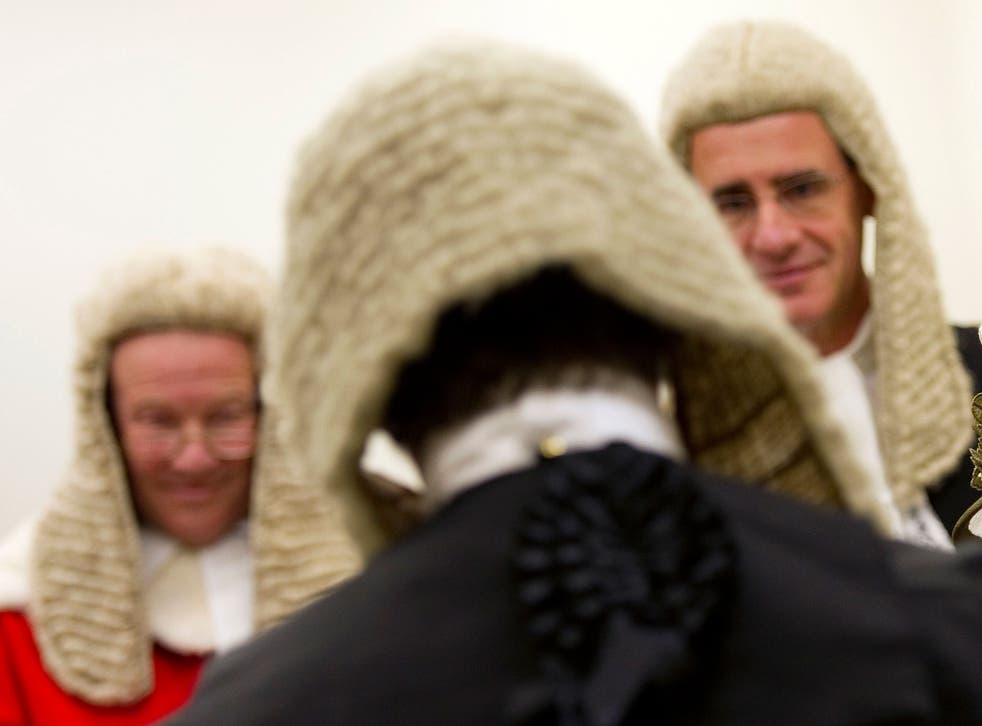 Changes to court rules to encourage more defendants to plead guilty earlier may lead to more miscarriages of justice as well as increasing the prison population, MPs warn today.
The Justice Select Committee said draft guidelines by the Sentencing Council could result in up to 4,000 more prisoners a year being jailed as they opted to go to a full trial rather than pleading guilty at the first opportunity.
At the same time it warned that the "systemic and personal pressures to plead guilty" could lead to innocent people declaring their guilt – especially suspects with learning difficulties.
Under the guidelines a defendant who pleads guilty at the first opportunity should get one third off their sentence.
But if they plead guilty before going to trial they will only be entitled to a sentence reduction of a fifth compared to the current discount of a quarter.
The point at which a defendant can benefit from the maximum reduction is also more tightly defined: they must plead guilty the first time they are asked for their plea in court.
The committee pointed out the some defendants, having missed the full one-third discount, might opt to go to trial and – if found guilty – could serve longer prison terms by losing credit for an early plea.
UK news in pictures

Show all 50
On this assumption, they said up to 4,000 additional prison places may be needed adding that even if more offenders pleaded guilty at the first stage an 1,000 additional prison places would be required.
"There has not been enough research to assess the possible impact on prisons and other aspects of the criminal justice system," the Committee Chair Bob Neill MP said.
"The Sentencing Council should conduct further research into the factors that influence a defendant's decision to plead guilty, to inform a more comprehensive and robust reassessment of the draft guideline, taking into account costs and savings to all aspects of the criminal justice system, especially the prison population."
The Committee said they had been "particularly struck" by the submission to the Sentencing Council's consultation from the Criminal Cases Review Commission.
This pointed out that over a quarter of those who apply for a review of their guilty conviction had entered a guilty plea.
The CCRC this might be a particular problem for vulnerable groups such as those with mental health conditions.
"We were surprised that the consultation paper does not mention the potential impact of the guideline on disabled defendants – in particular, those with learning disabilities, autism or mental health conditions," Mr Neill added.
"The Council should undertake a comprehensive equality impact analysis, and consider how to mitigate any adverse impacts relating to defendants with protected characteristics including disability."
A Ministry of Justice spokesperson said: "This is a consultation by the independent Sentencing Council and no decisions have been made.

Register for free to continue reading
Registration is a free and easy way to support our truly independent journalism
By registering, you will also enjoy limited access to Premium articles, exclusive newsletters, commenting, and virtual events with our leading journalists
Already have an account? sign in
Register for free to continue reading
Registration is a free and easy way to support our truly independent journalism
By registering, you will also enjoy limited access to Premium articles, exclusive newsletters, commenting, and virtual events with our leading journalists
Already have an account? sign in
Join our new commenting forum
Join thought-provoking conversations, follow other Independent readers and see their replies