UK's courts system 'on its knees' following major IT failure, lawyers' association says
'Short-term savings often result in wider costs to public purse,' barristers' union says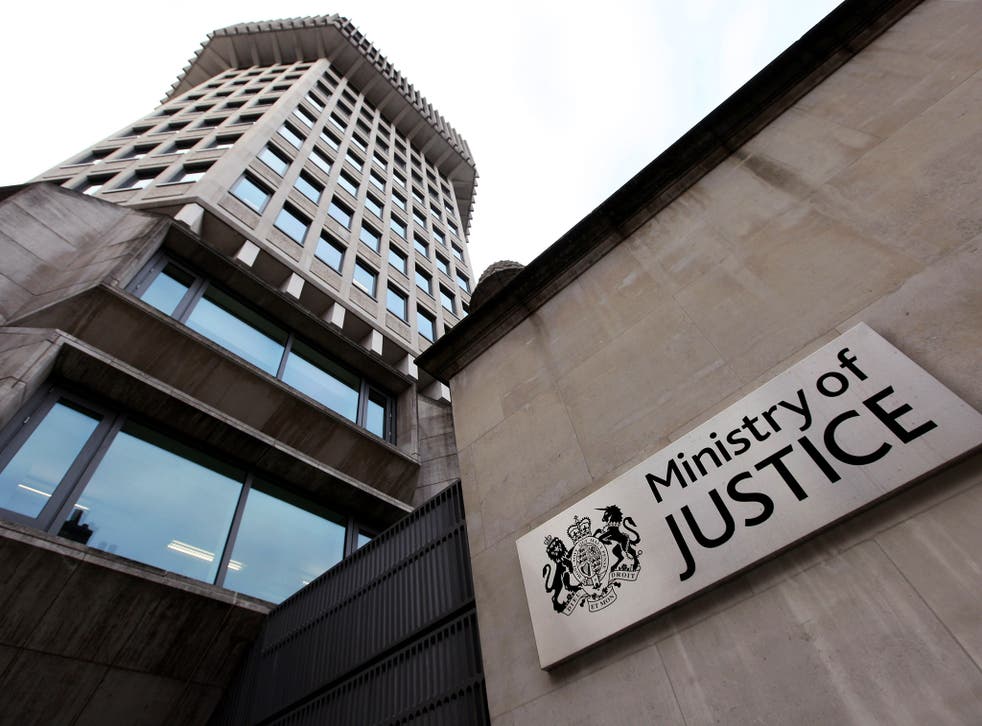 The UK's courts system is "on its knees" following a major computer outage that has lasted several days, a leading lawyers' union has said.
Legal practitioners have been unable to access court wifi or the secure email service and cases have been adjourned due to a failure of the Ministry of Justice's (MoJ) IT infrastructure, the Criminal Bar Association (CBA) said.
The group's chairman, Chris Henley QC, blamed "savage cuts to the MoJ budget" for the collapse affecting Her Majesty's Courts and Tribunal Service (HMCTS), while the Bar Council called for "investment in the basics" to prevent the system "shuddering to a halt".
Mr Henley said: "The system is on its knees. Legal professionals, judges and court staff have to deal with the mess and it is witnesses, defendants, and their families, and jurors, who [suffer] the consequences. Short-term savings often result in wider costs to the public purse.
"Prolonged IT failures do a disservice to the victims of crime and their families who may have already suffered the costs of delays from an already overstretched, chronically underfunded, broken criminal justice system."
Courts' electronic audio recording systems were also put out of action, Mr Henley said, while the service that lists ongoing cases and records attendance was also understood to be experiencing problems.
The CBA represents some 4,000 lawyers and last year urged its members to refuse work funded by legal aid in protest at planned changes to that system.
The IT meltdown came on a chaotic day for the MoJ, as security guards, receptionists and cleaners started a 48-hour strike over pay.
Ministers have poured £1bn into digitising the courts in a bid to save money and simplify the process of administering justice.
On Friday, the MoJ's digital and technology team tweeted that the department had suffered "major disruption to a number of our IT systems".
UK news in pictures

Show all 50
"We are continuing to work with our suppliers to rectify remaining issues as quickly as possible," the account added, claiming that "most systems are now improving".
A team of civil servants were due to work through the weekend to fix the problem, team leader Tom Read told a Twitter user.
But on Monday HMCTS admitted that "we're continuing to experience disruption to our networks & phone lines".
Secure email access was impaired for some 75,000 users last week – about one-eighth of the total – but is understood to have been restored for most following a fix on Friday.
A separate problem affecting MoJ networks has been partly patched, it is understood, with wired connectivity restored to 180 sites so far. Network-reliant services and devices which were otherwise functional were rendered unusable by the failure.
Napo, a trade union representing probation service workers, said in a blog post on Friday a system upgrade glitch had also hit thousands of its members.
The Law Society Gazette reported in some courts barristers or solicitors had not had access to key documents ahead of hearings, and that others had been accused of missing hearings they were not aware of due to the IT outage.
Problems had also arisen putting together juries, and some buildings had suffered a total loss of internet connectivity, the publication reported.
Richard Atkins QC, chair of the bar, said in a statement provided to The Independent: "I have no doubt the MoJ and HMCTS are doing all they can to rectify this major problem, but it illustrates how vulnerable the delivery of justice is with reliance on weak IT systems in our courts.
"Whilst HMCTS is moving forward with its programme of online justice, these problems would suggest that more investment in the basics is needed first. We cannot have a justice system that comes to a shuddering halt the moment the IT does not work properly."
An MoJ spokesman said: "We apologise to those who have been affected by the network issues that we have been experiencing over recent days. The urgent work we have been carrying out with our suppliers has led to significant improvements today, but this work is ongoing and we have contingency plans in place.
"While services have continued to operate and alternative network access is now in place for most, we know how frustrating this is for anyone affected and we are disappointed that our suppliers haven't yet been able to resolve the network problems in full. We continue to work with them to return services to normal."
The problems were "entirely unrelated" to the billion-pound modernisation plan, he said, adding that "malicious cyberactivity" was not to blame and that no data had been lost.
It came as dozens of strikers and protesters waved flags and banners outside the main entrance to the MoJ's headquarters in central London, blasting music and dancing in the cold.
The commotion could be heard throughout the building, where agency staff were drafted in to cover the shortage.
OCS, the outsourcing giant that employs the workers, raised cleaners' pay from minimum wage to £9 an hour following a previous strike in August, but now all employees want the "London living wage" of £10.55.
Shiri Shalmy, an organiser from the United Voices of the World union, told The Independent: "Last time it took an occupation of the building for OCS to meet with us if that's what it takes that's what we'll do.
"The workers have had enough of poverty wages. They are not going to stop."
She said between 70 and 80 workers were on strike from 102 Petty France, and that only six people had gone into work.
Fatima Djalo, who has been cleaning the building for over a decade, said: "Our wages have only increased by £1 since 2009. Many of us are working two or more jobs just to survive, with no time for anything but work. This place is supposed to be the home of justice in Britain, but what is just about paying workers poverty wages and denying them the basics of a dignified working life?"
The walkout was coordinated with outsourced workers at the nearby Department for Business, Energy and Industrial Strategy, represented by the Public and Commercial Services union (PCS).
Striking workers marched through Westminster, temporarily halting traffic and bringing Parliament Square to a standstill, and protested outside the Home Office over immigration policies.
Support free-thinking journalism and attend Independent events
A spokesperson for the MoJ said it enforced the lower National Living Wage, of £7.83 an hour, in all contracts.
"We are committed to lifting the salaries of the lowest paid members of staff and demonstrating that everyone is valued equally for their contribution, including our vital support staff," a statement aded.
"We have to work within our financial constraints but we will continue to work with our suppliers to improve conditions in line with our values."
Join our new commenting forum
Join thought-provoking conversations, follow other Independent readers and see their replies