Positive Covid tests up 18 per cent in one week in England
It marks the biggest increase since the so-called Freedom Day in summer.
Zaina Alibhai
Thursday 30 September 2021 23:04 Comments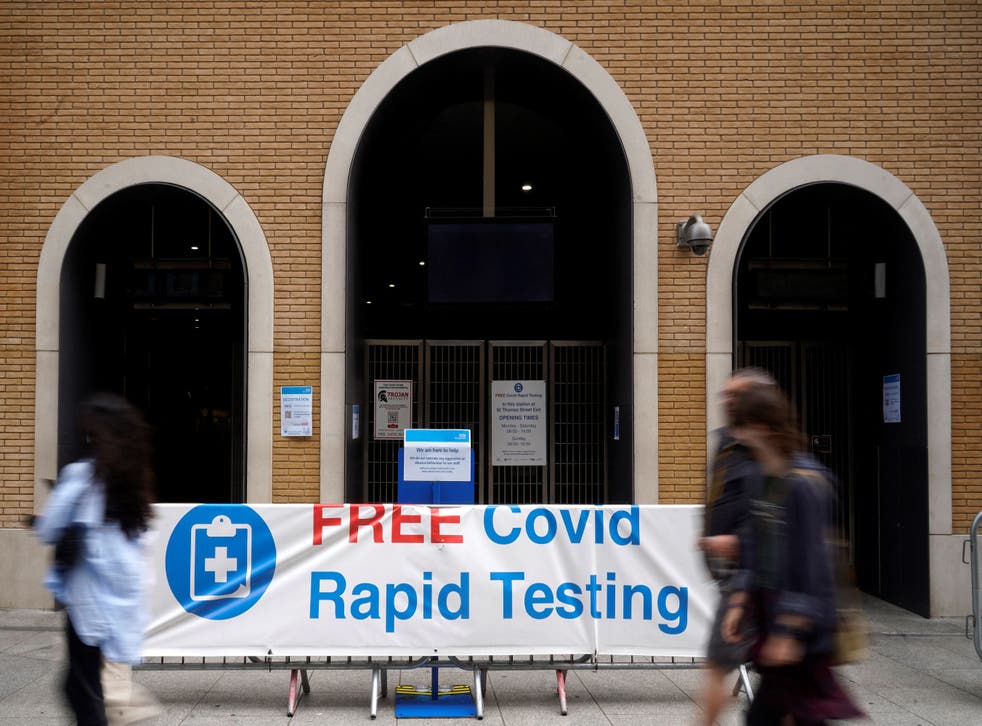 Leer en Español
The number of people testing positive in England has risen by almost a fifth over the past week.
A total of 191,771 people tested positive at least once between September 15 and 22, up from 162,400 the previous week, Test and Trace figures show.
It marks the biggest increase since mid-July when England saw a major spike in Covid cases after lockdown was lifted and international travel reopened.
Test and Trace recorded 309.422 positive cases between July 14 and 21, with the removal of all Covid restrictions on the 19.
The latest numbers are still well below the level reached during the second wave of the virus - from the end of 2020 into the new year - which peaked at 390,280 cases in the week to January 6.
37% of COVID-19 recovered patients reported at least one long-term symptom: Oxford study
Those who test positive for Covid, be it through a lateral flow or PCR test, are transferred to Test and Trace with the service tracking down and notifying those who they have had recent contact with.
In the most recent week leading up to September 22, 10.9% of positive cases (18,131 out of 166, 797) were not reached, and so were unable to provide details of recent close contacts.
This is down from 11.7% the previous week.
Prime Minister Boris Johnson said in June last year that results of all in-person testing would be given within a day, save for "difficulties with postal tests or insuperable problems like that".
Test and Trace figures also show 75% of people who were tested at a regional, local or mobile site in the week up to September 22 received their results within 24 hours.
This is down from 87.3% the previous week, and the lowest since the week leading up to July 21.
Register for free to continue reading
Registration is a free and easy way to support our truly independent journalism
By registering, you will also enjoy limited access to Premium articles, exclusive newsletters, commenting, and virtual events with our leading journalists
Already have an account? sign in
Join our new commenting forum
Join thought-provoking conversations, follow other Independent readers and see their replies