Covid: 55 new cases of double-mutated Indian variant discovered in UK
Scientists have urged caution over the variant, with research yet to conclude it is more dangerous or better equipped to bypass immunity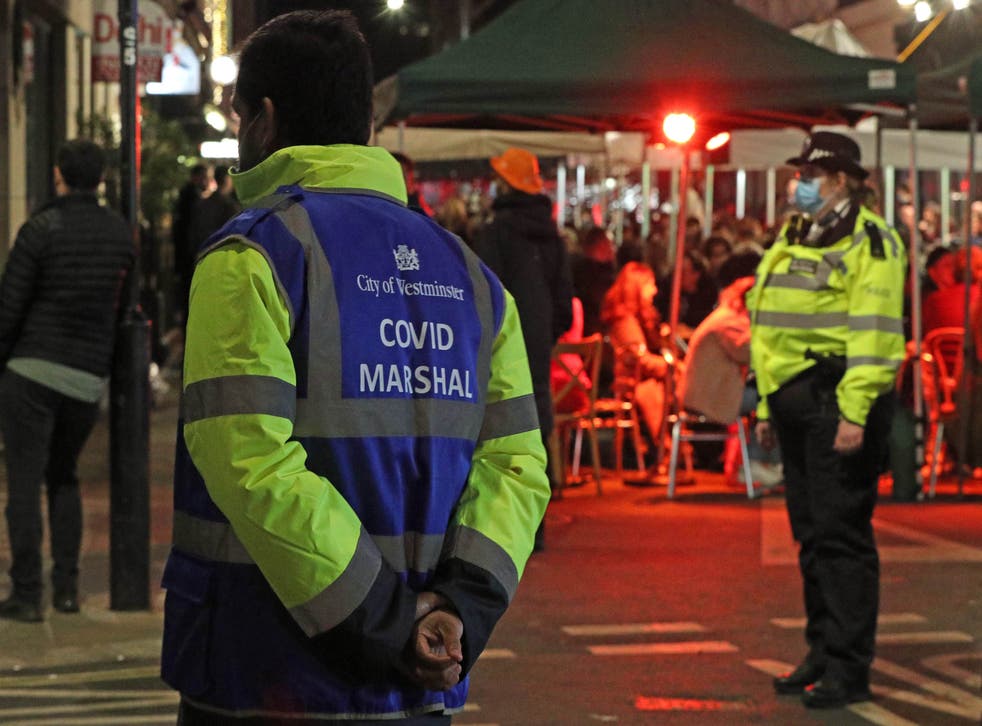 An additional 55 cases of the so-called "double mutated" variant of the coronavirus first observed in India have been found in the UK, the latest findings from Public Health England have revealed.
It brings the total number of B1617 variant infections in the UK to 132, the health body said - with the latest data running up to the week ending 21 April.
Scientists have previously called for caution and calm over the variant, with some theorising that it may not be as problematic as other mutated forms of the virus.
It is not yet known if B1617 is more dangerous or better able to escape immunity triggered by vaccination or natural infection, but it contains a total of 13 mutations – two of which have been found in other concerning variants.
On Thursday the government said a further 18 people had died within 28 days of testing positive for Covid-19, bringing the UK total to 127,345.
Separate figures published by the UK's statistics agencies show there have been 151,000 deaths registered in the UK where Covid-19 was mentioned on the death certificate.
The Government also said that, as of 9am on Thursday, there had been a further 2,729 lab-confirmed cases in the UK - bringing the total to 4,398,431.
However as cases totals have risen so too has the number of vaccinated people in the country. Government data up to 21 April shows that of the 44,450,252 jabs given in the UK so far, 33,257,651 were first doses - a rise of 117,909 on the previous day.
Some 11,192,601 were second doses, an increase of 416,784.
A total of 39 out of the 50 Parliamentary constituencies with the lowest proportion of people aged 45 and over to receive at least one dose of coronavirus vaccine are in London, an analysis of new data suggests.
Cities of London and Westminster was the seat with the lowest percentage of people given at least one dose by April 18 at 61 per cent, followed by Westminster North at 67% and then Labour leader Sir Keir Starmer's seat of Holborn and St Pancras at 68 per cent.
This compares to Kenilworth and Southam in Warwickshire at 99 per cent, Sutton Coldfield at 98 per cent and Wyre and Preston North at 98%.z
The analysis was carried out by the PA news agency using NHS England data on the vaccination rollout, published on Thursday, and Office for National Statistics (ONS) population estimates.
Additional reporting by PA
Join our new commenting forum
Join thought-provoking conversations, follow other Independent readers and see their replies