Covid outbreak at controversial camp housing hundreds of asylum seekers
Exclusive: Home Office accused of 'once again' putting lives of Napier Barracks residents and wider community at risk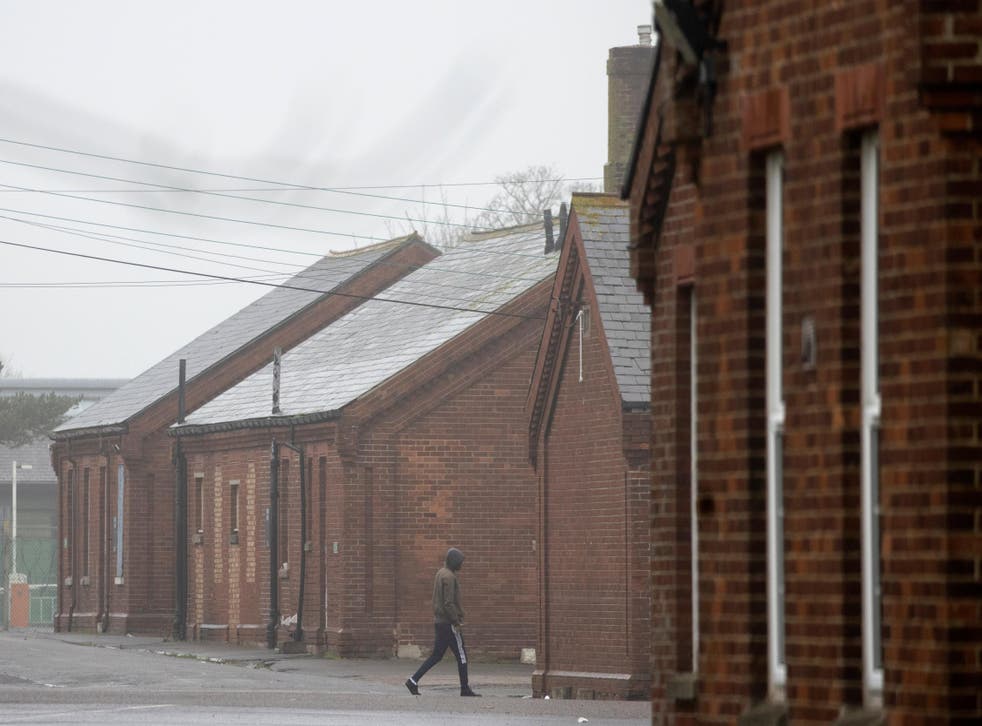 Dozens of asylum seekers have been ordered to self-isolate at a former military barracks following a coronavirus outbreak at the site.
The Independent understands that around 100 residents in four blocks have received a letter from Clearsprings Ready Homes, the firm contracted by the Home Office to manage the camp, telling them to self-isolate after three individuals tested positive.
The letter, dated 7 August, states that "someone you share a household with has shown positive for Covid-19" and that they must "therefore self-isolate and remain within and near your block".
In January, a major Covid outbreak at the camp saw nearly 200 people infected, which led to all residents being gradually moved out by the start of April. It re-opened days later.
A report by Kent and Medway Clinical Commissioning Group (CCG) on 20 January stated that there were "too many people housed in each block to allow adequate social distancing and to prevent the risk of spread of infection".
However, the number of people currently living in each block remains the same, at around 28.
There are some 234 people living in the barracks, and there are concerns that vulnerable residents are subjected to conditions that exacerbate their mental health problems and that residents are not given adequate access to legal advice.
A High Court ruling in June concluded that the site failed to meet a "minimum standard", and that the Home Office acted unlawfully when deciding the former military camp was appropriate accommodation for asylum seekers.
Maddie Harris, of charity Humans for Rights, said: "With yet another Covid outbreak spreading throughout the camp, once again the Home Office is putting the lives of the men held there at risk, as well as those in the wider community.
"Any 'improvements' the Home Office claims to have made are inadequate and Napier Barracks must immediately be closed and safe, Covid-secure accommodation provided.
"It is deplorable that the Home Office continues to use accommodation of this kind to accommodate people seeking safety."
A Home Office spokesperson said: "All appropriate Covid protocols are being followed in accordance with Public Health England advice to manage the small number of cases currently at Napier Barracks."
Clearpsrings has not responded to a request for comment.
Join our new commenting forum
Join thought-provoking conversations, follow other Independent readers and see their replies