Cyber attack that paralysed NHS hospitals spreads to at least 75,000 people in 100 countries
Number expected to rise when people return to work on Monday and switch on their computers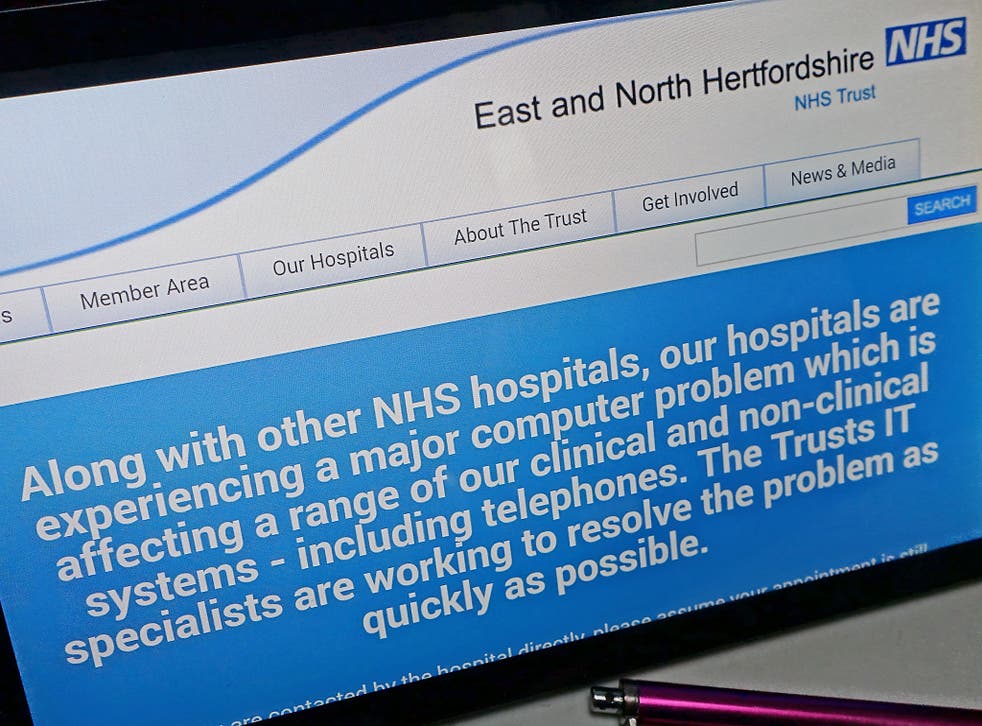 Latest estimates have suggested up to 75,000 individuals across nearly 100 countries were affected by the massive cyber attack that locked down computers and demanded a ransom.
Cyber security firm Avast said the majority of the attacks targeted Russia, Ukraine and Taiwan, although details of which computer systems were targeted in those countries remain sketchy.
The full scale of the attack is not yet known but experts believe the number affected will rise on Monday when people return to work after the weekend.
The attack, known as "Wannacry" is believed to be one of the largest of its kind, affected hospitals, companies, universities and governments, including the NHS where close to 50 health trusts are believed to have been affected.
The malicious software virus locked down machines and demanded a ransom payment of between $300-600 (£230-460) to regain access.
The Government today called a meeting of its emergency committee, Cobra, to discuss how to handle the situation. Home Secretary Amber Rudd said most of the NHS systems were back to normal by midday on Saturday.
Cybercrime: Uncovered

Show all 2
Whistleblower Edward Snowden hit out at the National Security Council for not preventing the global attack.
The former CIA employee said it was likely the malware used in the attack was written by the US security experts.
He tweeted: "Despite warnings, @NSAGov built dangerous attack tools that could target Western software. Today we see the cost."
Register for free to continue reading
Registration is a free and easy way to support our truly independent journalism
By registering, you will also enjoy limited access to Premium articles, exclusive newsletters, commenting, and virtual events with our leading journalists
Already have an account? sign in
Register for free to continue reading
Registration is a free and easy way to support our truly independent journalism
By registering, you will also enjoy limited access to Premium articles, exclusive newsletters, commenting, and virtual events with our leading journalists
Already have an account? sign in
Join our new commenting forum
Join thought-provoking conversations, follow other Independent readers and see their replies