Cyclist 'steals back' her stolen bike from thief who was selling it online in cunning sting operation
Jenni Morton-Humphreys posed as an interested buyer to reclaim her treasured cycle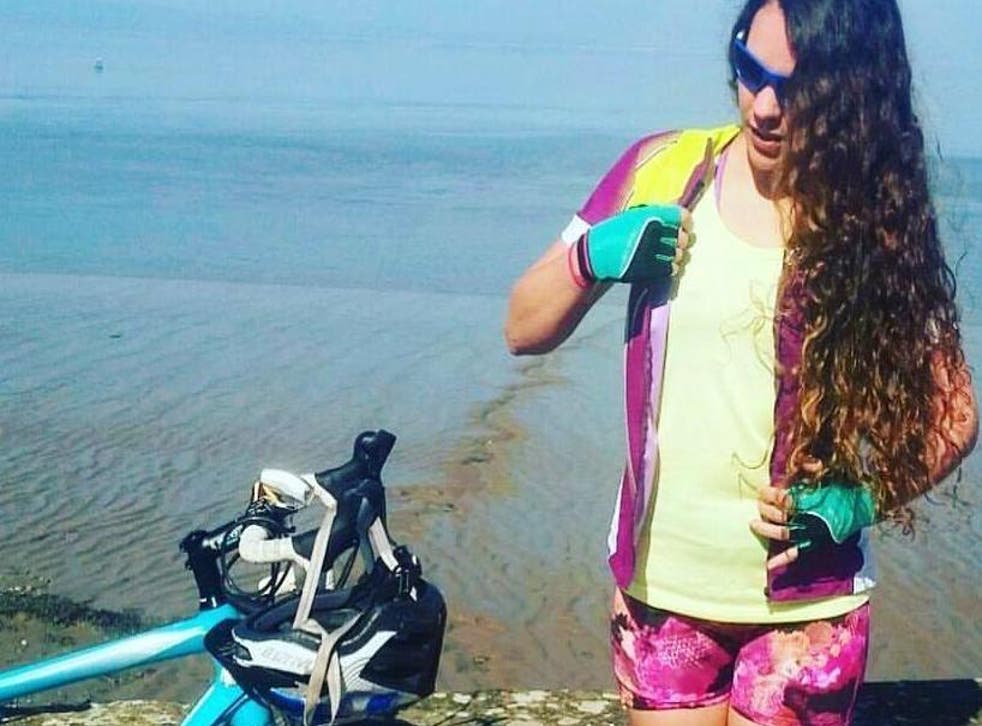 A cyclist reclaimed her stolen bike from a thief who was selling it online in a cunning sting operation.
Jenni Morton-Humphreys hatched the plot when she spotted her cherished blue cycle being advertised on Facebook hours after it was taken.
The 30-year-old appealed for help on social media site's Bristol Cycling page after the bike was stolen from the city centre on July 9.
A keen-eyed user saw the expensive bike up for sale and offered to arrange a viewing with the man selling it, the Bristol Post reported.
Last Monday a meet-up was arranged, with Ms Morton-Humphreys going along posing as an interested buyer.
She said police advised her against the plan, which officers warned could put her in danger, and said they could not accompany her.
But, worried someone might buy the bike, she met the man anyway.
"I pretended to be interested and asked silly questions about the bike," she told the newspaper.
"I said the saddle was too high, and asked if I could get on it to test it out.
"I made sure I had nothing on me, no possessions at all apart from the stuff in my hands - and they were a cigarette packet and a set of keys. I handed them to this guy as I got on the bike and said 'here, hold my stuff'.
"That meant he let go of the bike for the first time. I wobbled off a bit on the bike and then when I was a couple of yards away I just went for it.
"I pedalled as fast as I could."
Thousands take part in the World Naked Bike Ride 2017
The man was left holding only an empty packet of cigarettes and the keys - which were for the lock that had been cut from Ms Morton-Humphreys's bike.
The angry seller confronted the cyclist's co-conspirator, with whom he had been dealing online.
"She's probably took it straight home," her accomplice replied.
He added: "Not surprised though, because it is her bike that was stolen yesterday.
"Lesson to be learned son. Don't steal from the cycling community for a quick fix. You played yourself."
Ms Morton-Humphreys said she was delighted to discover her bike had been "spruced up" upon getting it home, with someone having even fixed a broken light.
Register for free to continue reading
Registration is a free and easy way to support our truly independent journalism
By registering, you will also enjoy limited access to Premium articles, exclusive newsletters, commenting, and virtual events with our leading journalists
Already have an account? sign in
Register for free to continue reading
Registration is a free and easy way to support our truly independent journalism
By registering, you will also enjoy limited access to Premium articles, exclusive newsletters, commenting, and virtual events with our leading journalists
Already have an account? sign in