'Cynical and devious' Kazakh bank boss set to be stripped of £3bn assets
Fugitive's £18m London home may be seized after ruling in 'epic' fraud case
Cahal Milmo
Tuesday 06 November 2012 12:38 Comments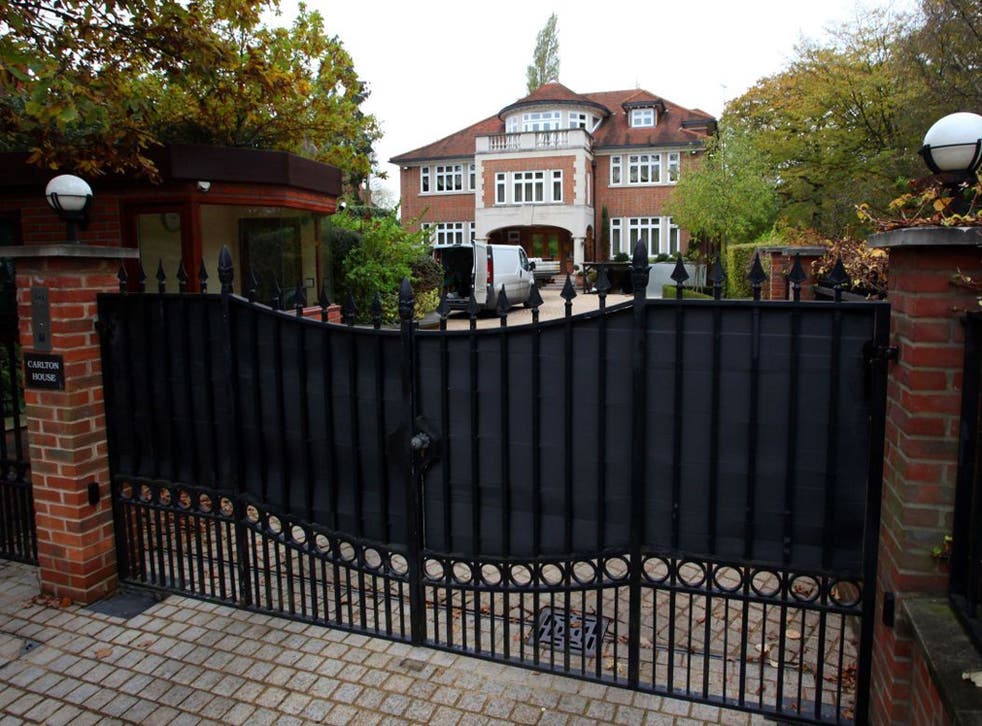 A fugitive former bank boss is on the verge of being stripped of assets worth more than £3bn, including a £18m mansion on one of London's most expensive streets, after the Court of Appeal ruled that he had shown rare "cynicism and deviousness" in fighting a massive fraud claim.
Mukhtar Ablyazov, who fled Britain earlier this year after he was sentenced to 22 months imprisonment for failing to disclose full details of his vast wealth, is accused of defrauding one of Kazakhstan's largest banks "on an epic scale" while its chairman between 2005 and 2009.
The first of several cases brought against Ablyazov by BTA Bank, one of the biggest civil claims to come before the British courts, had been due to start in London's High Court tomorrow but he was today barred from contesting the proceedings.
The former Kazakh government minister denies wrongdoing, claiming that he fears for his safety and the lawsuits against him are politically motivated after he fell out with the oil-rich Central Asian state's elite.
In a swingeing judgment, the Court of Appeal said that the billionaire had shown "contemptuous disregard" for previous courts orders and noted that despite avoiding custody by leaving the country, reportedly on board a coach to Paris, he was still communicating with his lawyers.
The ruling by a panel of three judges said: "It is difficult to imagine a party to commercial litigation who has acted with more cynicism, opportunism and deviousness towards court orders than Mr Ablyazov."
Barring a successful appeal to the Supreme Court by the former Kazakh government minister, a formal judgment will be entered against him in a week, sparking the forfeiture of a vast portfolio of assets which BTA Bank claims resulted from his "widespread misappropriation" of its funds.
The bank, which was the subject of an emergency restructuring following Ablyazov's departure in 2009, has brought nine separate claims against Ablyazov in the British courts amounting to $5bn (£3.1bn). A raft of British banks which invested in BTA, including the taxpayer-owned RBS, will share any clawback to a level of $500m (£312m).
Among the holdings set to be seized is Carlton House, a nine-bedroom mansion bought by Ablyazov in 2009 to house his wife and four children on The Bishop's Avenue, the Hampstead street whose high proportion of plutocrats' palaces has earned it the name Billionaire's Row.
The vast property, which includes a 50ft ballroom, a 12-person Turkish bath and a lift to the underground garage, is one of a series of homes bought by the former banker in a spending spree allegedly financed by large-scale pilfering from BTA using fake loans, back-dated documents and offshore accounts.
A High Court judge imposed three concurrent prison sentences on Ablyazov in February for contempt after he failed to disclose assets including Carlton House and Oaklands Park, a 100-acre estate on the edge of Windsor Great Park featuring tennis courts and a helicopter pad.
Ablyazov, who is subject to an arrest warrant in Britain but is not wanted by Interpol, left the country and rumours of his whereabouts range from Switzerland to eastern Europe. His lawyers do not know his whereabouts but he remains entitled to confidential legal advice.
In a statement, Addleshaw Goddard, the law firm representing Ablyazov, said: "He continues to maintain his right to defend the claims and has applied for permission to appeal the judgment."
Pavel Prosyankin, managing director of BTA, which has also taken action in courts in Cyprus and the British Virgin Islands over its allegedly looted assets, said: "The court's decision against Mr Ablyazov reinforces our belief that bringing these proceedings was the most legitimate, transparent and effective way to recover misappropriated assets and we remain committed to the process."
Register for free to continue reading
Registration is a free and easy way to support our truly independent journalism
By registering, you will also enjoy limited access to Premium articles, exclusive newsletters, commenting, and virtual events with our leading journalists
Already have an account? sign in
Join our new commenting forum
Join thought-provoking conversations, follow other Independent readers and see their replies