Dalian Atkinson death: Police use of Tasers branded 'unacceptable' after death of ex-footballer
'The news that a man has died after the use of a Taser is unacceptable given that the police know that Taser can cause cardiac arrest'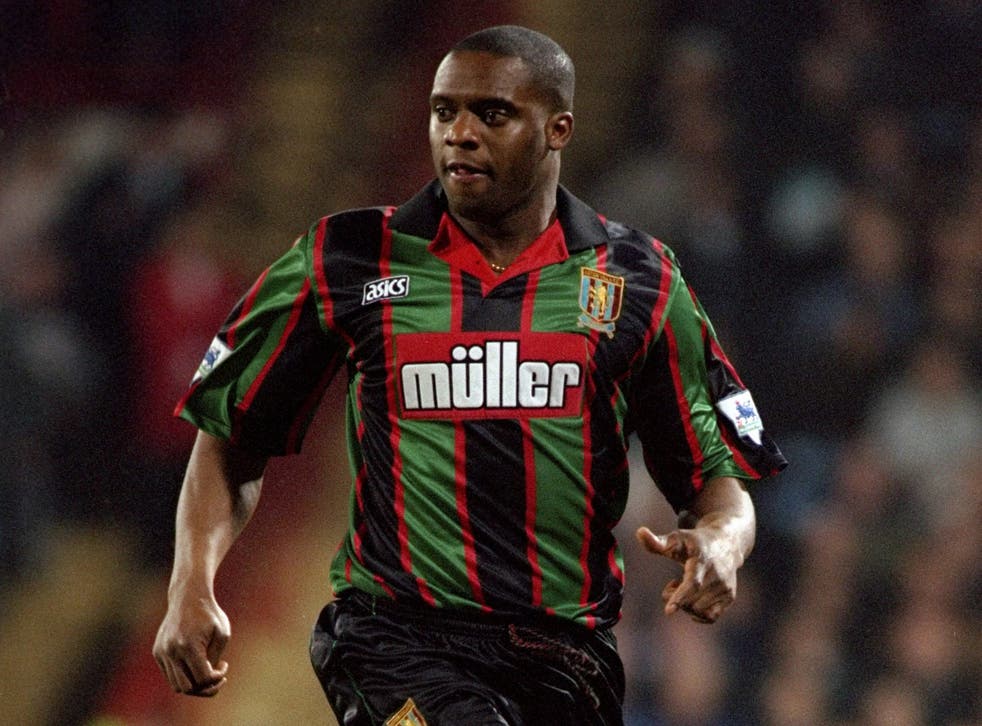 Tasers have been labelled "unacceptable" following the death of retired footballer Dalian Atkinson after he was hit with a stun gun.
The ex-Aston Villa player died early on Monday morning, around 90 minutes after being Tasered by police in Telford, Shropshire who said they were responding to an alert "for the safety of an individual" at a home in Meadow Close.
A relative of Mr Atkinson has claimed police would not have Tasered the 48-year-old if they had known he had recently suffered from kidney problems and was undergoing dialysis.
Campaigners raised concerns about the safety of Tasers on Monday, with Mr Atkinson's death the second in two months involving the stun guns.
Notable deaths in 2016

Show all 42
Lawyer Sophie Khan said officers should be trained to fire at the limbs instead of the chest while the safety of Tasers is examined.
"The news that a man has died after the use of a Taser is unacceptable given that the police know that Taser can cause cardiac arrest," she said.
Ms Khan represented James McCarthy, who made a negligence claim against Merseyside Police for delays in medical treatment after he suffered a non-fatal cardiac arrest when he was Tasered in the chest in 2012.
"The lessons from the previous case of James McCarthy have not been learnt. It is now time for Tasers to be restricted to firearms officers until the training given to the frontline officers comes up to a standard where the use of the Taser is deemed safe," said Ms Khan
Deborah Coles, director of Inquest, a charity that supports families bereaved by deaths in custody, said: "There is still a lot of disquiet about the risks, particularly to people who have mental health problems or who are under the influence of drugs and alcohol or who have heart conditions. It's something that is being increasingly used and is potentially fatal.
"Police use of weapons, be it Taser or firearms, should always be the last resort. If you've got weapons the danger is that you rely on them and they become your first resort."
Dalian Atkinson dies after being shot by police Taser
Ms Coles also raised concerns about the fact Mr Atkinson was black.
"There's a lot of disquiet over the disproportionate number of people from BME (black and minority ethnic) communities who are dying at the hands of the police. This will understandably raise questions about whether the use of the Taser was proportionate in the circumstances," she said.
Mr Atkinson's nephew, Fabian Atkinson, said his uncle, who he last saw three weeks ago, had a weak heart.
He told reporters outside a police cordon at Meadow Close on Monday: "He had some health issues that he was trying to get through and that's why his heart was weak.
"When a Taser is deployed, as soon as a Taser is deployed, they need to automatically call an ambulance. How do they know the health of the guy or the girl that they are affecting?"
In June, former soldier Spencer Beynon died after being targeted with a stun gun by officers in Llanelli, South Wales. He had stabbed a dog and then himself.
Additional reporting by Press Association
Register for free to continue reading
Registration is a free and easy way to support our truly independent journalism
By registering, you will also enjoy limited access to Premium articles, exclusive newsletters, commenting, and virtual events with our leading journalists
Already have an account? sign in
Register for free to continue reading
Registration is a free and easy way to support our truly independent journalism
By registering, you will also enjoy limited access to Premium articles, exclusive newsletters, commenting, and virtual events with our leading journalists
Already have an account? sign in
Join our new commenting forum
Join thought-provoking conversations, follow other Independent readers and see their replies