Dalmanutha: Biblical town referred to in the Gospel of Mark may have been discovered by archaeologists
Ancient town has been found on the northwest coast of the Sea of Galilee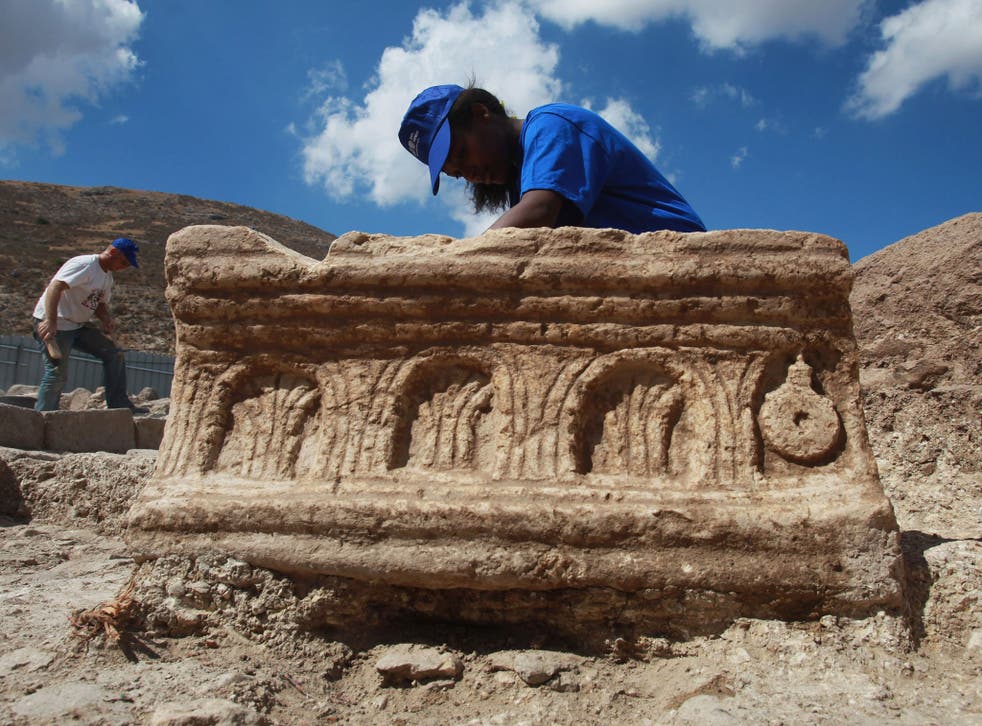 Dalmanutha, a Biblical town described briefly in the Gospel of Mark may have been discovered by UK archaeologists.
In the New Testament, Dalmanutha is named as the location Jesus sails to with his disciples after feeding 4,000 by multiplying fish and loaves of bread.
A town dating back more than 2,000 years has since been discovered on the northwest coast of the Sea of Galilee, in Israel's Ginosar valley.
Archaeologists at the University of Reading now believe the ancient town could be Dalmanutha, after discovering it during a field survey.
The architectural remains and pottery suggest that Jewish residents and a polytheistic religion co-existed together within a community. Pottery pieces dating as early as the second century BCE also show that the the town was prosperous and could have survived for centuries.
"Vessel glass and amphora hint at wealth," Dark wrote in an article published in the most recent edition of the journal Palestine Exploration Quarterly. "Weights and stone anchors, along with the access to beaches suitable for landing boats — and, of course, the first-century boat … all imply an involvement with fishing," he continued.
The town is situated 500 feet away from another ancient town Migdal, which has been widely identified as Magdala, the birth place of Mary Magdalene, the first human witness of Christ's resurrection in the Bible.
The fields stretching between contemporary Migdal and the coast have produced many archaeological discoveries, and researchers at the University have linked it to the 1986 discovery of a 2,000-year-old-boat found on the shoreline.
Lead researcher Ken Dark told LiveScience his team could not be sure if the ancient town was Dalmanutha, but it's size is believed to be one aspect that supports it's identification. He added that Dalmanutha is one of the few place names identified by researchers that relates to the Ginosar Valley.
Join our new commenting forum
Join thought-provoking conversations, follow other Independent readers and see their replies