Damaged British Airways plane made emergency landing at Heathrow because tired technicians had worked on the wrong plane
The technicians had worked an excessive number of night shifts before making the mistake that led to the accident
Doug Bolton
Tuesday 14 July 2015 20:53 Comments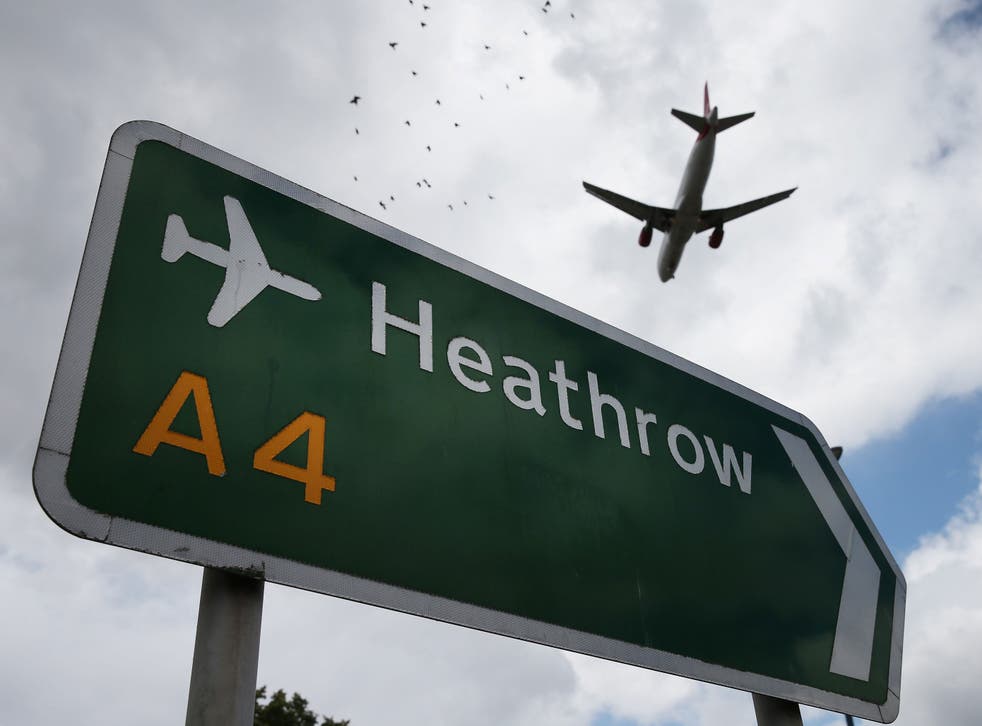 A British Airways flight had to make an emergency landing at Heathrow because it caught on fire, after exhausted engineers accidentally serviced the wrong aircraft.
Smoke began billowing out the engines of the British Airways Airbus A319 at the start of a routine flight to Oslo on 24 May 2013.
A punctured fuel pipe in the right engine caused it to catch fire, and the 50-year-old captain was forced to turn around and make an emergency landing, with passengers evacuating on the slides. Fortunately, no-one was seriously injured during the incident.
Overnight technicians had been servicing the plane the night before, and took a break, leaving the fan cowl doors on both engines unlatched.
When they returned to work, they accidentally went back to a completely different aircraft - despite the other plane being a different model and on a different stand. "Compromised by fatigue", as the report says, the technicians left the fan doors unlocked, causing them to open and break off during the flight.
A report into the serious incident, published today by the Air Accidents Investigation Branch (AAIB), made a series of recommendations to prevent similar accidents from happening again.
Amongst its recommendations were reducing levels of fatigue amongst staff - the report said that the technicians who failed to secure the fan doors had worked a "significant level" of planned shifts and overtime before the incident, and said there was a strong chance that the technicians were working under "high levels of sleepiness".
One of the technicians had worked four 12-hour-long daytime shifts and eight 12-hour night shifts in the previous two weeks before the accident, and the other had worked four day shifts and six night shifts in the same period.
Both had extensive experience in their work, but their levels of fatigue meant that the problem with the plane went unnoticed.
Passenger aircraft crashes in last twelve months

Show all 7
As well as the technicians' mistake, there were a number of organisational problems that contributed to the accident - the report said that "several passengers" said they tried to tell cabin crew about fluid leaking from the right engine.
While it's not clear when or how the passengers pointed this out, the report says there is evidence from passenger accounts and photographs that the fuel leak was visible through the plane windows.
Despite this obvious problem, the information about the leak was not passed on to ground crew, and the plane was allowed to take off.
Although the full 150-page report of the incident was published today, an initial report came out days after. British Airways said that "appropriate initial action" had been taken in line with the AAIB's preliminary safety recommendation.
Register for free to continue reading
Registration is a free and easy way to support our truly independent journalism
By registering, you will also enjoy limited access to Premium articles, exclusive newsletters, commenting, and virtual events with our leading journalists
Already have an account? sign in
Join our new commenting forum
Join thought-provoking conversations, follow other Independent readers and see their replies