Help the Hungry: Damien Hirst creates rainbow heart for Independent campaign
Download Damien Hirst's 'Butterfly Heart 2020' image here to print out and display in your window
Arjun Neil Alim
Monday 20 April 2020 19:49 Comments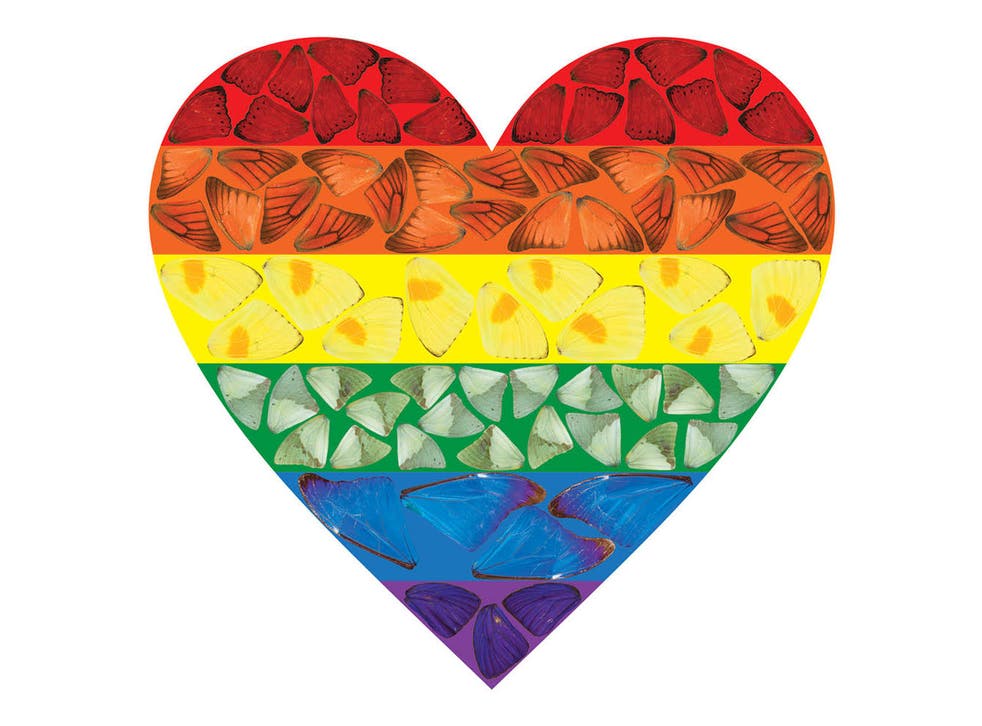 Damien Hirst has created a piece of art as a symbol of "solidarity and hope" to support The Independent's Help The Hungry campaign.
The Turner Prize-winning artist created the rainbow heart design filled with butterflies, one of his motifs, to pay tribute to charities and individuals helping to feed the vulnerable during the coronavirus crisis.
Hirst, who is self-isolating in his home in London, is backing our work in conjunction with the Evening Standard to support The Felix Project's distribution of food in the capital.
The Independent's Help The Hungry campaign supports the work going on across the UK to ensure everyone has enough to eat during the current crisis, backed by figures such as Meghan Markle, the London mayor Sadiq Khan, Labour MP Jess Phillips and TV cook Nigella Lawson.
He said: "I am in awe of charity workers and community groups across the country who are risking their lives and health to deliver food to the most vulnerable in this time of crisis.
"I want to pay tribute to them with this rainbow heart, a symbol of solidarity and hope, and support the Evening Standard and The Independent's campaign to raise money for these vital organisations."
The Butterfly Heart image can be printed out here.
Children began displaying rainbow pictures in the windows of their homes to inspire hope after schools closed because of the pandemic.
Evgeny Lebedev, shareholder of The Independent, said: "This is a stunning artwork from one of Britain's foremost contemporary artists. Hirst's symbol of hope is a reminder that we must face this crisis together, something our campaign has tried to show."
The Independent is encouraging readers to help groups that are trying to feed the hungry across the country – find out how you can help here. Follow this link ​to donate to our campaign in London, in partnership with the Evening Standard.
Register for free to continue reading
Registration is a free and easy way to support our truly independent journalism
By registering, you will also enjoy limited access to Premium articles, exclusive newsletters, commenting, and virtual events with our leading journalists
Already have an account? sign in
Register for free to continue reading
Registration is a free and easy way to support our truly independent journalism
By registering, you will also enjoy limited access to Premium articles, exclusive newsletters, commenting, and virtual events with our leading journalists
Already have an account? sign in
Join our new commenting forum
Join thought-provoking conversations, follow other Independent readers and see their replies