Hundreds of dogs killed unnecessarily every year due to 'misguided' dangerous animal laws, MPs say
'Government should focus on encouraging responsible ownership and improving education,' says Efra Committee
Harry Cockburn
Wednesday 17 October 2018 12:23 Comments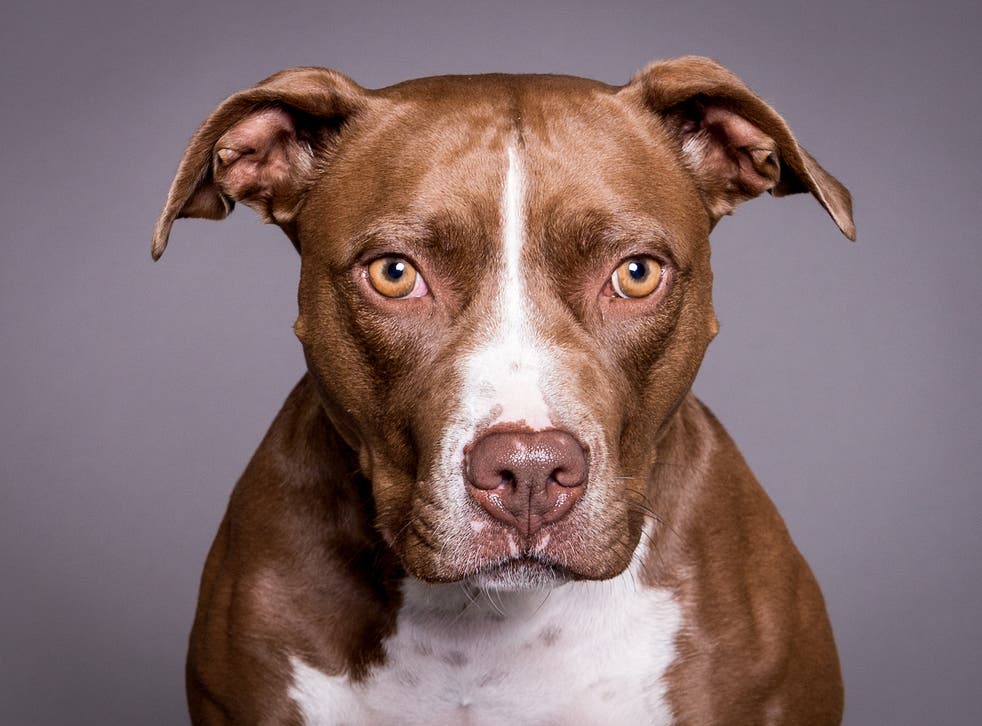 The government's dangerous dogs strategy is "riddled with inconsistencies", and results in the unnecessary death of safe dogs while the overall number of deaths and injuries from canine attacks has risen, MPs have said.
Hundreds of harmless dogs from banned breeds are put down every year, while most serious incidents involve dogs that are not banned, the Environment, Food and Rural Affairs (Efra) Committee said, calling for a full review.
Hospital admissions for dog attacks have increased by 81 per cent since 2005 and an "unacceptably high" number of victims suffer life-changing injuries, the committee's report said.
Under the existing guidelines, banned dogs are not allowed to be rehomed, even if they are good-natured, a state of affairs committee chairman Neil Parish described as "cruel and illogical".
The report recommends the ban on rehoming animals deemed to be safe should be lifted immediately.
The breeds of dog currently illegal in the UK are the Pit Bull Terrier, Japanese Tosa, Dogo Argentino and the Fila Brasileiro.
But crossbreeds including any of those types of dog may also be subject to the law, depending on their size and characteristics.
The Efra committee said an independent review should be launched into the reasons for dog attacks and aggression, and it should examine whether banned breeds pose an inherently greater threat.
If such a review found they did not, then the law should be changed, they said.
The report also recommends the government undertake a comprehensive review of the laws and policy on dangerous dogs, and support an alternative model focusing on prevention of attacks through education, early intervention and robust sanctions.
Mandatory training and education courses should also be introduced for minor dog offences, similar to speed awareness courses for drivers, the committee said.
It recommended a new "dog control act" be introduced to consolidate the existing patchwork of legislation, with dedicated dog control notices to allow for early intervention in incidents.
Support free-thinking journalism and attend Independent events
Mr Parish said: "The government's current strategy for tackling dangerous dogs is well-intentioned but misguided.
"Existing laws and the breed ban have not stemmed the rising tide of injuries and deaths from dog attacks.
"Children and adults are suffering horrific injuries, many of them avoidable. This is unacceptable.
"The public must be properly protected, and we are therefore calling for a full-scale review of existing dog control strategies."
He said the Dangerous Dogs Act was "riddled with inconsistencies, harms animal welfare unnecessarily, and offers false reassurances to policymakers and the general public".
"All dogs can be dangerous, and we can't ban all dogs that might one day bite someone.
"Evidence from across the world shows that the government should focus instead on encouraging responsible ownership, improving education and ensuring offenders face robust penalties."
A spokeswoman for Battersea Dogs and Cats Home welcomed the report and its call for charities to be allowed to rehome banned breeds if the dog passes a strict behavioural assessment.
"Rescue centres across the UK are currently not allowed to rehome any dog found by the police to be a banned breed type and are forced to put them to sleep, even though many could have gone on to be lovely pets.
"For years, Battersea and other rescue centres who deal with the consequences of this failed legislation first-hand have been calling for it to be changed and we're very pleased that the Efra Committee has listened to us."
Hounded out: Why dogs are struggling to fit into modern life

Show all 4
An Environment Department (Defra) spokesman said: "Dog attacks can have horrific consequences for victims and families. Through the Dangerous Dogs Act, the owners of dogs who are dangerously out of control will be given tough prison sentences.
"Prohibiting breeds of dogs that are bred for fighting is critical to tackling the heightened risk they pose. However, any dog can become dangerous if it is kept by irresponsible owners in the wrong environment, which is why the Act covers any type of dog that is dangerously out of control.
"We will formally respond to this report in due course."
Additional reporting by PA
Register for free to continue reading
Registration is a free and easy way to support our truly independent journalism
By registering, you will also enjoy limited access to Premium articles, exclusive newsletters, commenting, and virtual events with our leading journalists
Already have an account? sign in
Register for free to continue reading
Registration is a free and easy way to support our truly independent journalism
By registering, you will also enjoy limited access to Premium articles, exclusive newsletters, commenting, and virtual events with our leading journalists
Already have an account? sign in
Join our new commenting forum
Join thought-provoking conversations, follow other Independent readers and see their replies