Danny Boyle hails 15,000 Olympics opening ceremony volunteers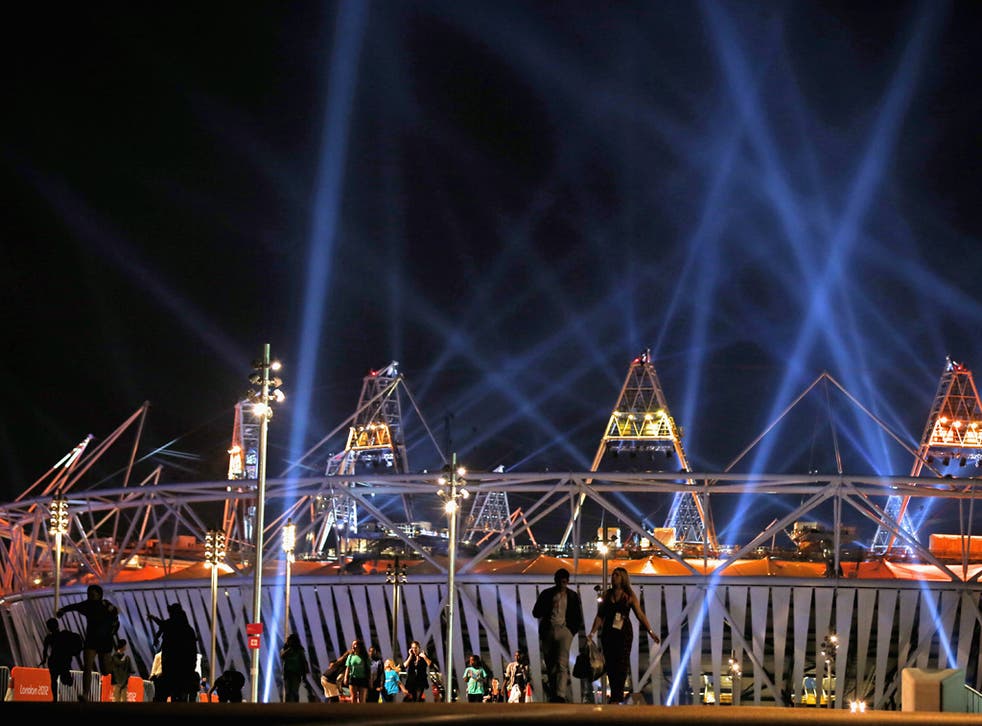 Danny Boyle dedicated his £27 million Olympics opening extravaganza to the 15,000 volunteers who will help bring it to life tonight as organisers said they expected a sell-out crowd.
Seven years of planning will come to a head when Boyle's Isles of Wonder spectacular begins at 9pm and the Games get under way.
Some 62,000 people in the audience at the Olympic Stadium in east London and a potential global audience of billions will see the Olympic Torch complete its 70-day, 8,000-mile journey around the UK as the mystery surrounding who will light the cauldron is revealed.
Dedicating the show to the volunteers, Boyle said: "What you think about really is you think about the volunteers.
"The thing about directors is that they just sit at the back in the end.
"This is a live performance and it's the actors, and in our case they're volunteers, who have to get up there and do it.
"So any kind of nervousness I feel is for them really, because my nerves are not important.
"And the excitement I feel about it is obviously the excitement I think they feel."
Speaking at the Olympic Park ahead of tonight's ceremony, the Oscar-winning director went on: "It's been a long road and we're almost there.
"I'm looking forward to it very much.
"Whatever comes our way comes our way, because it's live and it's for one time only, I'll never do one again.
"It is extraordinary to be involved in."
Organisers Locog said just 50 tickets were left for the ceremony, adding: "We're heading for a sell-out on this."
Prime Minister David Cameron said there would be something for everyone, adding that parts of it were "spine-tingling".
The identity of the person who lights the flame will remain secret up until the final moment, but some of Britain's greatest Olympians will take part in the closing stages of the ceremony.
These will include five-times rowing gold medallist Sir Steve Redgrave and two-times decathlon champion Daley Thompson, although neither is expected to light the flame.
At least one bookmaker stopped taking bets on Sir Roger Bannister, the first man to break the four-minute mile, but it may be that the honour is shared between a legendary sporting figure and someone else who is symbolic of London's ambition to inspire an international generation of youth.
PA
Join our new commenting forum
Join thought-provoking conversations, follow other Independent readers and see their replies