Dartmoor lynx recaptured after three weeks on the run from zoo
The wild cat was reported missing from Dartmoor Zoological Park near Plymouth on 7 July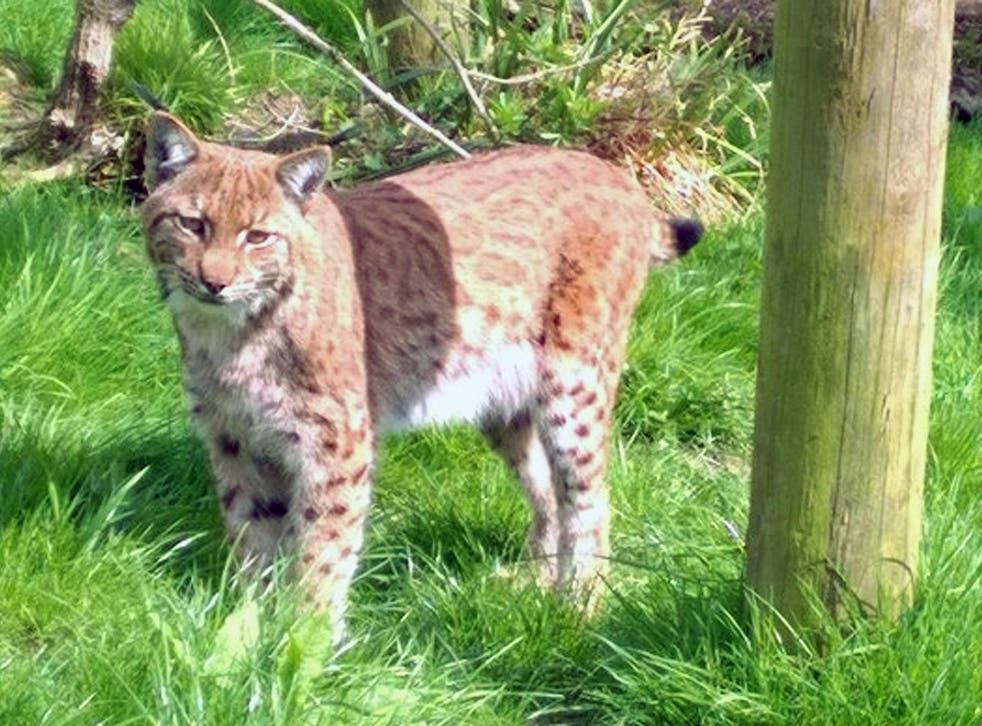 An escaped lynx that was missing in Devon for more than three weeks has been captured.
Flaviu was reported missing from Dartmoor Zoological Park near Plymouth on 7 July, triggering a search involving a police helicopter and a drone.
He was caught on Saturday morning in a trap set by keepers, said relieved zoo owner Benjamin Mee, adding, "Every professional tracker I'd spoken to said it could take three months."
Where not to visit if you love animals

Show all 9
"The most important thing is he's safe. He's grumpy but we're already trying to find a female lynx to keep him company," Mr Mee said.
The two-year-old Carpathian lynx had evaded capture, despite several sightings and bait and humane traps being set. Experts hunting for the wildcat even tried playing sounds from its mother to lure it.
Flaviu escaped the day after arriving at Dartmoor Zoological Park from Port Lympne in Kent. Keepers arrived to find the wildcat – similar in size to a labrador – had chewed through a board in the wall.
Thirty members of staff and volunteers began combing the zoo but found no trace of the carnivore, concluding that he had left the park. Search teams were organised in the local area, while 25 humane traps were baited with various types of meat.
Mr Mee bought the Devon attraction in 2006 and later wrote the book We Bought A Zoo, which inspired the Hollywood film of the same name starring Matt Damon and Scarlett Johansson.
Register for free to continue reading
Registration is a free and easy way to support our truly independent journalism
By registering, you will also enjoy limited access to Premium articles, exclusive newsletters, commenting, and virtual events with our leading journalists
Already have an account? sign in
Register for free to continue reading
Registration is a free and easy way to support our truly independent journalism
By registering, you will also enjoy limited access to Premium articles, exclusive newsletters, commenting, and virtual events with our leading journalists
Already have an account? sign in
Join our new commenting forum
Join thought-provoking conversations, follow other Independent readers and see their replies