David Cameron hopes Briton's release will speed Guantanamo closure
Shaker Aamer freed after US carries out 'thorough review'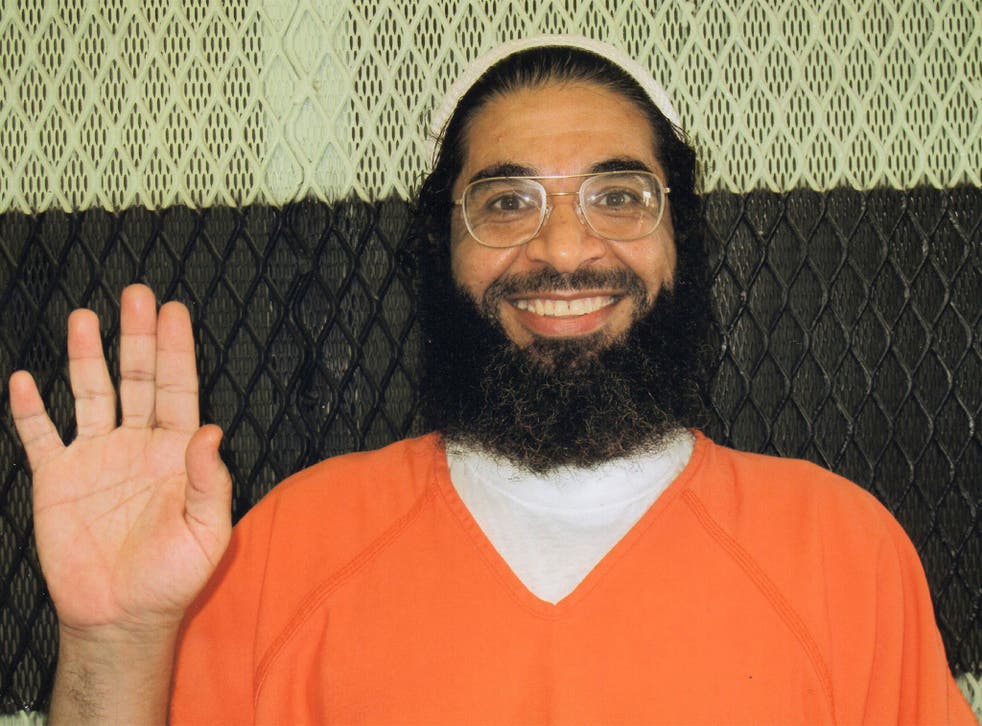 The decision to release the last British resident still held in Guantanamo Bay is a welcome step towards the closure of the controversial facility, David Cameron has said.
The Prime Minister said he is glad lengthy lobbying of US authorities has finally secured a commitment to return 46-year-old Saudi national Shaker Aamer to the UK after more than 13 years being held without charge.
And he issued a reassurance that everything necessary will be done to ensure public safety in Britain following the release.
The US said it had made the decision following a "thorough review" of the case and after receiving "robust security assurances" from the British Government.
It is understood Mr Aamer will be subject to monitoring by the security services.
Mr Cameron, who was informed of the move by US President Barack Obama in a telephone call on Friday, spoke of his pleasure to reporters flying with him on a trip to New York.
He said: "I have raised this case repeatedly with the president and I am pleased this has happened.
"Above all because we want to see Guantanamo Bay closed.
"It is important for the global campaign against violent extremism that that happens and so Britain should play our part with people who have a connection to Britain, which Shaker Aamer does.
"Obviously I would want to reassure people that everything to ensure public safety is put in place, but I'm glad this has been brought to a conclusion."
Allegations of close terrorist links against Mr Aamer, who has a wife and four children living in Battersea, south London, were dropped in 2007 when he was cleared for release but successive UK appeals for him to be returned were refused.
Press Association
Register for free to continue reading
Registration is a free and easy way to support our truly independent journalism
By registering, you will also enjoy limited access to Premium articles, exclusive newsletters, commenting, and virtual events with our leading journalists
Already have an account? sign in
Register for free to continue reading
Registration is a free and easy way to support our truly independent journalism
By registering, you will also enjoy limited access to Premium articles, exclusive newsletters, commenting, and virtual events with our leading journalists
Already have an account? sign in
Join our new commenting forum
Join thought-provoking conversations, follow other Independent readers and see their replies