Government appoints supporter of 'hostile environment' to UK's equalities watchdog
Campaigners say appointment shows 'reluctance' among ministers to address racism within British society
May Bulman
Social Affairs Correspondent
Friday 13 November 2020 19:09 Comments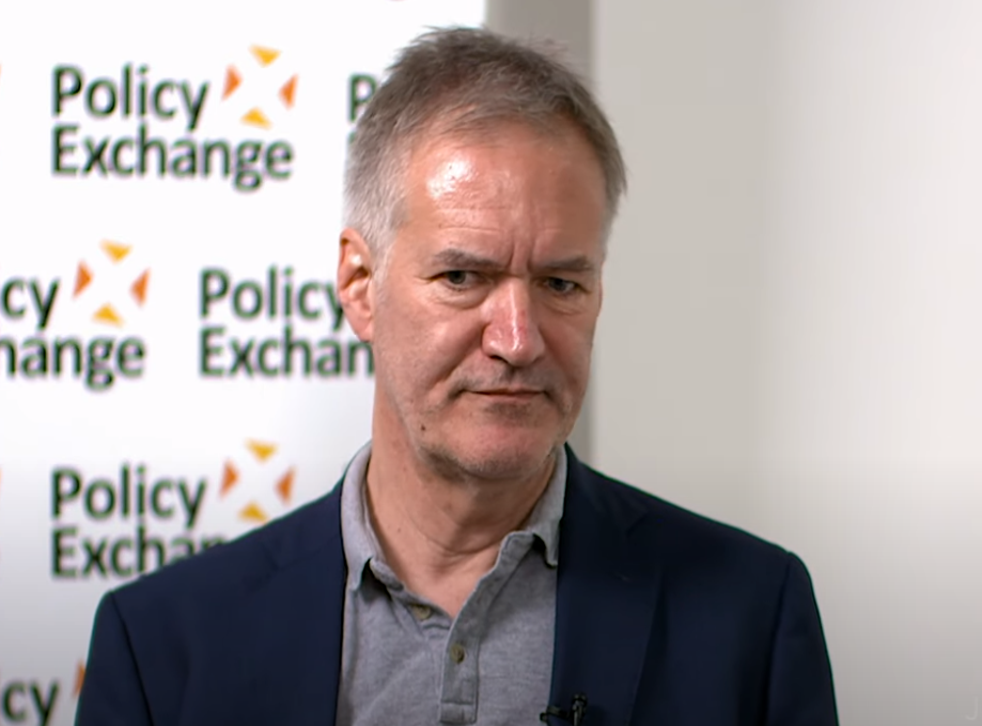 The UK government has been criticised for appointing a defender of its "hostile environment" as a commissioner of its equalities watchdog.
David Goodhart, a journalist and author who currently heads the immigration and integration unit at the right-wing think tank Policy Exchange, was appointed to the board of the Equality and Human Rights Commission (EHRC) on Thursday.
His nomination happened on the same day that parliament's human rights committee condemned the EHRC as being "under-resourced and ineffective" in protecting black people's human rights in the UK.
Campaigners expressed "serious concern" about Mr Goodhart's level of "empathy, understanding or impartiality on the issue of racial equality", and said his appointment showed "reluctance" among ministers to address racism within British society.
Mr Goodhart has written in support of the "hostile environment", a series of measures that came into effect when Theresa May was home secretary as a means of driving undocumented migrants out of Britain by making it difficult for them to access housing, healthcare and employment.
The policy was blamed for the Windrush scandal in April 2018, when it emerged that hundreds of Commonwealth nationals who had lived in the UK for decades were wrongly treated as illegal immigrants and denied access to basic rights, and sometimes detained and deported.
Mr Goodhart claimed in a Policy Exchange paper in July 2018 that, despite the Windrush scandal, the UK's border was now far more "fit for purpose" than it was 10 years ago.
In a Telegraph article in the same month, Mr Goodhart described the Windrush scandal as "an error of over-zealous control" which "must not lead to a radical watering-down of the so-called 'hostile environment'".
Windrush scandal: What you need to know
In a separate paper, he cited data showing an increase in voluntary removals between 2004 and 2016, saying this may be evidence of the policy working. However, the reliability of that data has been disputed due to changes in the way it was recorded during those years.
Mr Goodhart has also been accused of showing a lack of empathy and understanding towards the Black Lives Matter movement, after he claimed in an Unherd article this year that it was "statistically naive" for campaigners in the movement to cite statistics on overrepresentation of black people in prison, deaths in custody and unemployment to highlight systemic racism in Britain.
In June, the EHRC launched an assessment into the impact of hostile environment found that policies on the Windrush generation and their descendants.
A report by the Joint Committee on Human Rights on Thursday found that 14 EHRC reviews and reports spanning 23 years looking at the protection of human rights of black people in the UK had not been consistently implemented, and that the EHRC "lacked the teeth" to enforce any recommendations.
It also noted there are currently no black commissioners on the EHRC, contributing to a lack of trust of the commission and public services among the black community in the UK.
The appointment of Mr Goodhart means nine of the 11 permanent commissioners now appear to be white.
Responding to Mr Goodhart's appointment, Dr Halima Begum, director of the Runnymede Trust, said she was "extremely concerned" by the decision to appoint Mr Goodhart to the EHRC.
Home Office to carry out review of hostile environment following Windrush says Priti Patel
"At a particularly sensitive moment in our nation's social history, Mr Goodhart's comments around the government's hostile environment immigration policy and Black Lives Matter offer no reassurance of his empathy, understanding or impartiality on the issue of racial equality," she said.
Ms Begum said the apparent lack of diversity among the permanent commissioners did "nothing to dispel the fear that minorities are not entitled to a seat at the nation's decision-making table, even in the sphere of equality and human rights".
"It defies belief that in the year 2020, after Windrush, George Floyd's murder and Black Lives Matter, the EHRC board remains so heavily weighted in terms of white representation that it still does not have a single permanent black representative," she added.
A spokesperson for the Muslim Council of Britain said: "The EHRC was established to expose and address racism and inequality. This appointment sets a problematic precedent, showing the reluctant, if not the wilful negligence, of the government to address racism within British society."
When approached by The Independent, Mr Goodhart said: "I am a journalist and before being appointed an EHRC commissioner I did write about the Windrush scandal and always described it as a shameful episode. This was not the so-called 'hostile environment' working, it was an egregious error.
"I have also said that we need a proper debate on status-checking within the UK. A lack of a robust system will have serious consequences for immigration.
"The real question is how we make status-checking fair, given that people who don't look or sound like the majority will potentially be discriminated against. I look forward to contributing to the debate about how we create such a fair and transparent system."
UK news in pictures

Show all 50
He added that while he had talked about "statistical naivety" concerning some of the claims made by people who identity with the Black Lives Matter movement, he wrote in the same article that much of ethnic minority Britain had made progress in recent decades.
The EHRC said commissioner appointments were a matter for government.
A spokesperson for the government's Equality Hub, which sits in the Cabinet Office and is made up of officials working for the Government Equalities Office, Race Disparity Unit and Disability Unit, said: "The new EHRC commissioners were chosen as part of a fair and open competition, and each of them brings an expert knowledge base to the role.
"We are confident that they will help the EHRC carry out its important work of upholding and advancing equality and human rights at this vital time for the UK."
Register for free to continue reading
Registration is a free and easy way to support our truly independent journalism
By registering, you will also enjoy limited access to Premium articles, exclusive newsletters, commenting, and virtual events with our leading journalists
Already have an account? sign in
Join our new commenting forum
Join thought-provoking conversations, follow other Independent readers and see their replies