David Icke launches internet TV station The People's Voice
Conspiracy theorist says new station will 'give people who are currently voiceless in the mainstream media their say'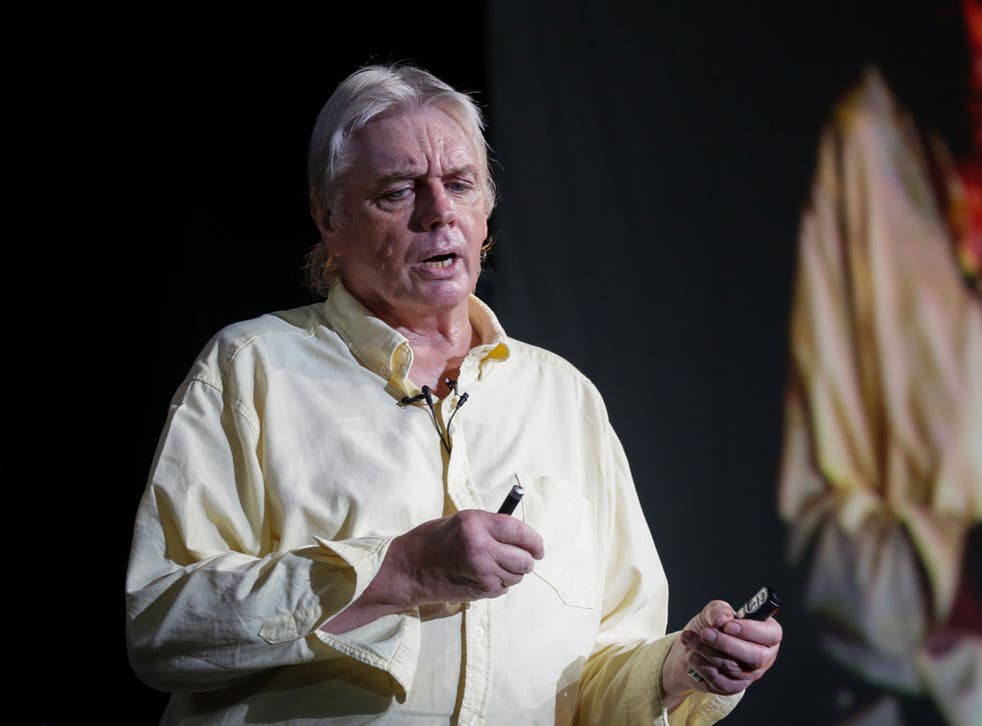 David Icke, the ex-sports presenter turned self-styled prophet, has launched his own internet TV station.
The People's Voice, will be "broadcasting the information, background and opinions the mainstream media won't touch," the website says.
The free channel has been set up following a successful crowd funding campaign through which over £300,000 was raised on Indiegogo.com. A target of just £100,000 had been set.
"The voice that we hear constantly is that of the authorities, the establishment, the government and increasingly today, the corporations," Mr Icke said in an interview to promote the station.
"The people's voice? Silence. We want to redress that balance big time, with a global television and radio station, broadcasting out of London, 24/7.
"We want reporters in press conferences asking the questions that mainstream media would not dream of asking, in fact, would be terrified of asking.
"The potential, once you have that amount of airtime, without censorship where you can go, what you can cover is just limited only by imagination."
Actor Keith Allen and human rights campaigner Peter Tatchell will be contributors, Mr Icke said. The station is currently looking for volunteer directors, producers, editors and journalists.
Mr Icke, 61, was a BBC sports presenter when in 1991 he referred to himself as the son of God and declared that the world would soon end, in a press conference and interview with Terry Wogan.
He has since written a number of books and developed his views. One of Mr Icke's key beliefs is that the world is ruled by a shape shifting lizard illuminate.
Register for free to continue reading
Registration is a free and easy way to support our truly independent journalism
By registering, you will also enjoy limited access to Premium articles, exclusive newsletters, commenting, and virtual events with our leading journalists
Already have an account? sign in
Register for free to continue reading
Registration is a free and easy way to support our truly independent journalism
By registering, you will also enjoy limited access to Premium articles, exclusive newsletters, commenting, and virtual events with our leading journalists
Already have an account? sign in
Join our new commenting forum
Join thought-provoking conversations, follow other Independent readers and see their replies