Anti-Semitic 'historian' David Irving claims new support from teenage Holocaust-denying Trump fans
Disgraced author says young people are contacting him in their thousands to find out 'the truth' about Hitler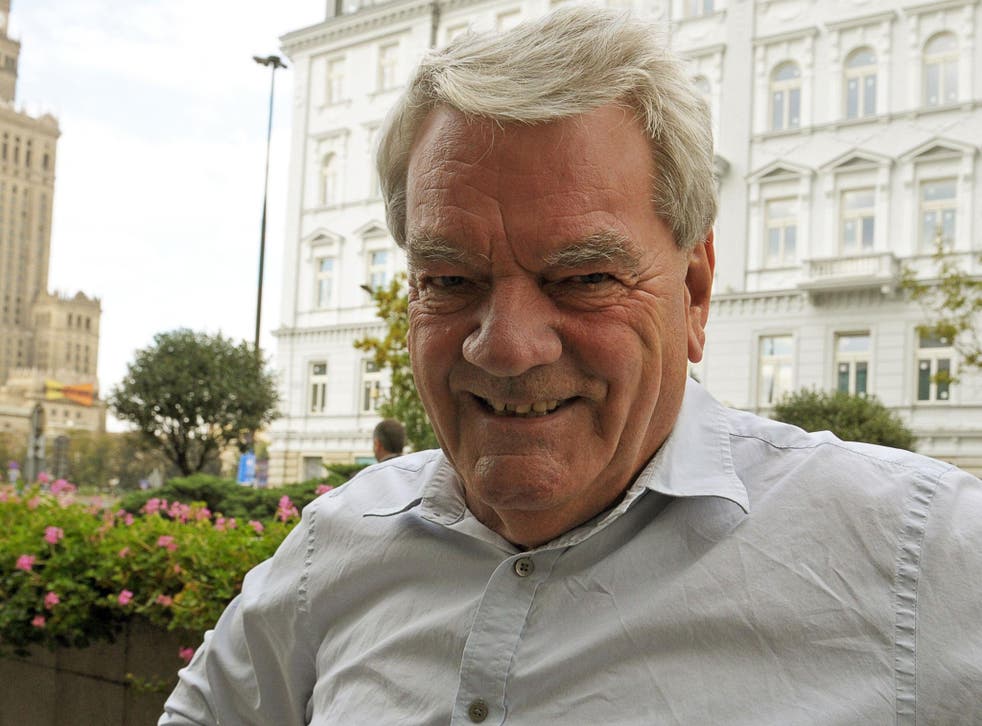 David Irving has claimed he is inspiring a "new generation" of Holocaust deniers through YouTube videos of his speeches.
The author, labelled "antisemitic and racist" by a judge in his failed 2000 libel action, said he received hundreds of emails a day from young people who back his views – many of them supporters of Donald Trump.
The 78-year-old, whose own description of himself as a 'historian' is widely disputed, told The Guardian: "Interest in my work has risen exponentially in the last two or three years. And it's mostly young people.
"I'm getting messages from 14, 15 and 16-year-olds in America. They find me on YouTube. There are 220 of my lectures on YouTube, I believe, and these young people tell me how they've stayed up all night watching them.
"They get in touch because they want to find out the truth about Hitler and the Second World War. They ask all sorts of questions. I'm getting up to 300 to 400 emails a day. And I answer them all. I build a relationship with them."
Despite a mass of historical evidence to the contrary, Mr Irving has claimed only a few Jews were killed by the Nazis and that the concentration camp gas chambers were a hoax. He once compared the Auschwitz death camp to "Disneyland".
His theories have been criticised by a range of respected historians, who accuse him of ignoring overwhelming evidence that millions of Jews were murdered by the Nazis.
He has also been arrested in a number of countries where Holocaust denial is a crime and served a year in prison in Austria for his views.
Once a highly regarded academic, Mr Irving has more recently been described as a "maverick" who produces "provocations" instead of serious scholarly work.
Despite this, Mr Irving said he had noticed a growing interest in his work and claimed "the truth about the Holocaust is gradually coming out".
He said: "This is thanks to the internet. It's how this new generation finds me. There's a general belief among people out there that they are being misled."
David Irving: 'Hitler appointed me his biographer'

Show all 4
He said his fans mostly supported President-elect Donald Trump, who he thinks will be a good president and "has his heart in the right place". He also praised Labour leader Jeremy Corbyn, describing him as "a very fine man" and admitting he was impressed by him.
Mr Irving claimed the internet was responsible for fuelling Holocaust denial among people who did not trust the mainstream media.
He said: "It's all to do with this phenomenon of people not trusting what they are told by their governments and newspapers. They seek around to find someone who provides some remedy to this. And they find me.
"I am part of the remedy. It's not just that I'm selling huge amounts of books around the world. One of the big changes of the last two years is the amount I'm getting in donations.
"It used to be small amounts, and they still come in, but people are now giving me very large sums indeed – five-figure sums. I now drive a Rolls-Royce. A beautiful car. Though money is completely unimportant to me."
The author was speaking ahead of the UK release of a new film about his legal dispute with Penguin Books after he accused them of libel for publishing a book calling him a Holocaust denier and claiming he had falsified evidence. The film, titled Denial, will cover the story of the court case, which Mr Irving lost. The judge concluded that Irving was "anti-Semitic and racist" and "associates with right-wing extremists who promote neo-Nazism".
Irving had "deliberately misrepresented and manipulated historical evidence", the judge added.
Register for free to continue reading
Registration is a free and easy way to support our truly independent journalism
By registering, you will also enjoy limited access to Premium articles, exclusive newsletters, commenting, and virtual events with our leading journalists
Already have an account? sign in