Death of medical student Sarah Houston after taking banned slimming drug Dinitrophenol highlights dangers of buying pills online, warns Government
Ban toxic diet aid, says dead student's family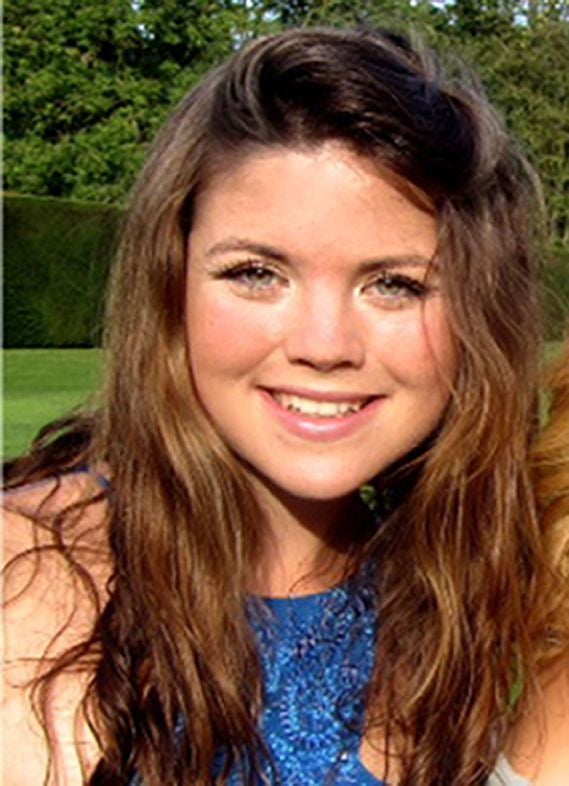 Slimming pills which led to the death of a medical student will claim more lives unless regulators launch an urgent crackdown, campaigners warned yesterday as it emerged that a legal loophole has allowed the hazardous tablets to remain on sale.
Jim Dobbin, a microbiologist who is also the Labour and Co-operative MP for Heywood and Middleton, called for a review of the law concerning DNP (2,4-dinitrophenol) – an unregulated weight-loss product taken by the Leeds University student Sarah Houston. It was linked to 62 deaths around the world in a study published last year in The Journal of Medical Toxicity.
"It is unacceptable that lives are being put at risk by ineffective legislation and control of internet trade in potentially lethal products," Mr Dobbin said.
Miss Houston, 23, was being treated for anorexia and bulimia and died after taking a combination of prescribed antidepressants and DNP, an inquest heard on Monday.
DNP is illegal for human consumption but can be sold legally as a pesticide. Miss Houston, from Chesham, Buckinghamshire, was found dead by her flatmate on 24 September last year after taking pills she bought online from a trader in Spain.
DNP - the common name for Dinitrophenol - is illegal for human consumption but can be legally sold as a pesticide. Houston, from Chesham, Buckinghamshire who studying at the University of Leeds and was found dead by her flatmate on 24 September last year, died after ingesting pills which she bought over the internet from a trader in Spain.
Officially, Dinitrophenol is classed as an illegal food and fall between the cracks of various departments in Britain. The Food Standards Agency says duty lies within the remit of the Medicines and Healthcare products Regulatory Agency (MHRA), the Governmental agency with responsibility for standards of safety, quality and performance.
The MHRA claims it cannot take legal action against manufacturers or distributors of this unlicensed product, which was used as a prototype weight-loss product up until 1938 when it was deemed too toxic for human consumption, because it is not classified as a medicinal product.
The test for the team who make classifications on whether a product is medicinal is in two parts. It must either have a medical ingredient – which would therefore require a medicines license – or it must make a medicinal claim. A slimming product can only be said to make a medical claim if it specifically refers to countering obesity, which is a medical condition.
Nevertheless, DNP – which was also linked to the death of 18-year-old fitness fanatic Sarmad Alladin earlier this year, and has side-effects including vomiting, restlessness and rapid respiration – is easily obtainable through internet suppliers who are clearly marketing the product for weight control. One site, which specialises in body-enhancing products advertises a bottle of DNP as the "best weight loss product available" with the price reduced from 85 to 79 euros for 50 capsules.
John Wilding, Professor of Medicine and Head of Department of Obesity and Endocrinology at the University of Liverpool, said the medical community was well aware of self-medication taking place: "DNP or Dinitrophenol was used decades ago as a prototype weight-loss drug because it uncouples the process of converting energy in cells to produce heat instead and increases metabolic rate, which in theory might be useful at a low level, but if you overdo it, can be very dangerous. It is known to be used in body-building circles in order to control body fat content, although there has been no regulated clinical trials to show that it does in fact do so."
Mr Dobbin, who worked in the NHS for 33 years, has joined the Houston family and the West Yorkshire coroner, David Hinchliff, in calling for greater control of unregulated substances sold online. "I hope this will lead to a successful campaign to rein in unscrupulous manufacturers and promoters of toxic substances that have been officially banned from human consumption," he told The Independent.
Sarah's father, Geoff Houston, said: "For those who are selling it, if you have any ounce of decency, you must stop."
Mr Hinchliff told the inquest: "This is not a one-off case and it needs bringing to the public's attention."
Join our commenting forum
Join thought-provoking conversations, follow other Independent readers and see their replies