Debenhams shares crash as department store giant blames snow for profit warning
Retailer says like-for-like sales slumped by 10% during the 'snow-affected period'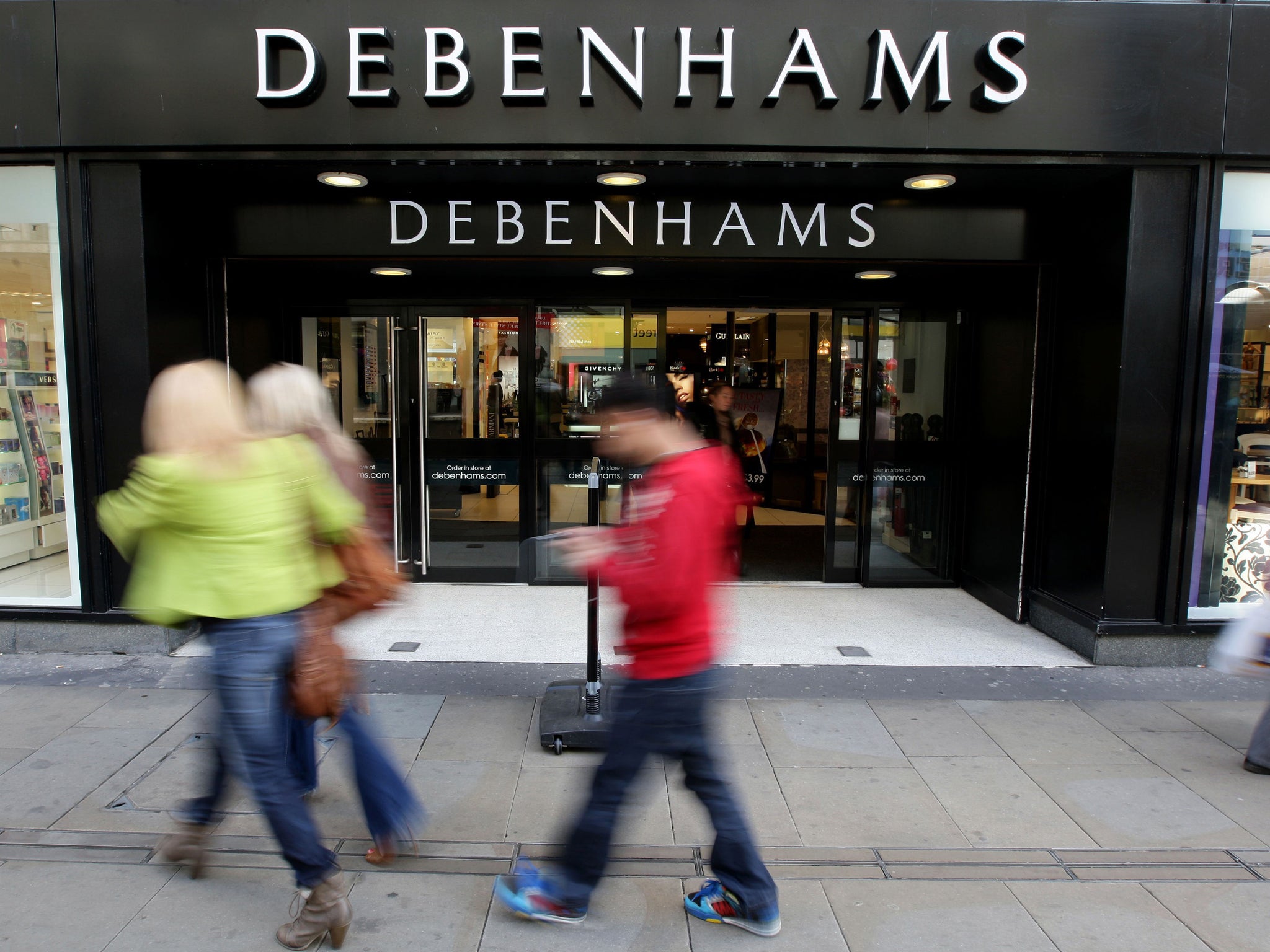 Debenhams sent alarm bells ringing across the High Street today after it blamed January's snow for a profit warning that sent its shares tumbling.
The department store chain said it had been forced into deep discounting to clear autumn and winter stock at the end of January after near-Arctic conditions prevented shoppers from visiting its stores. Debenhams said its like-for-like sales had slumped by 10% during the "snow-affected period" from January 14 to 27.
The retailer had previously admitted in January that its profit margins had been dented by more promotional activity in the run-up to Christmas and higher distribution costs due to strong internet sales.
Kate Calvert, analyst at Cantor Fitzgerald, said: "This is the second downgrade on Debenhams this year, which starts to raise questions about its strategy and the sustainability of its UK profits short term."
Shares in Debenhams, which has 155 UK stores, fell by more than 10% today and its profit warning also dragged down the price of rivals Marks & Spencer and Next - albeit by smaller amounts.
The City had expected Debenhams to post first-half profits of up to £130 million but the High Street stalwart said it now expects them to be around £120 million.
Its late-January discounting blitz led Debenhams to warn its gross margin - the difference between the price at which a retailer buys stock and the price it is sold for – would now be flat, as opposed to its previous guidance of a 0.1% rise.
Debenhams chief executive Michael Sharp said: "It was purely an issue of the snow. We had to take decisive action to clear the stock and trading has recovered since the snow disappeared."
His view that trading has improved in February is expected to be supported by the British Retail Consortium's figures due out tomorrow, which are set to show a healthy rise sales on the High Street last month.
Sharp said: "The initial reaction to our spring ranges has been very positive…and we are confident we can grow our sales in the second half." Debenhams' shares crashed by 9.9p to 84.7p today, which is less than the half its float price of 195p in May 2006.
Panmure Gordon cut its full-year profit forecast by 6% to £156.4m from £166.4m at the chain. Debenhams said its momentum in womenswear has continued since the snow melted, following market share gains in the key category over the 24 weeks to January 20, according to Kantar Worldpanel Fashion. The department store's like-for-like sales grew by 3% over the half-year to March 2. But Sharp continues to see "consumer confidence bumping along the bottom".
Join our commenting forum
Join thought-provoking conversations, follow other Independent readers and see their replies